A man suspected of shooting and killing one person and injuring another at a Pennsylvania gas station died in an apparent suicide, authorities said Wednesday.
Officers responded to a report of gunfire just after 4:45 a.m. at a Wawa gas station in Upper Macungie Township, about 60 miles north of Philadelphia, Lehigh County District Attorney Jim Martin said during a news conference.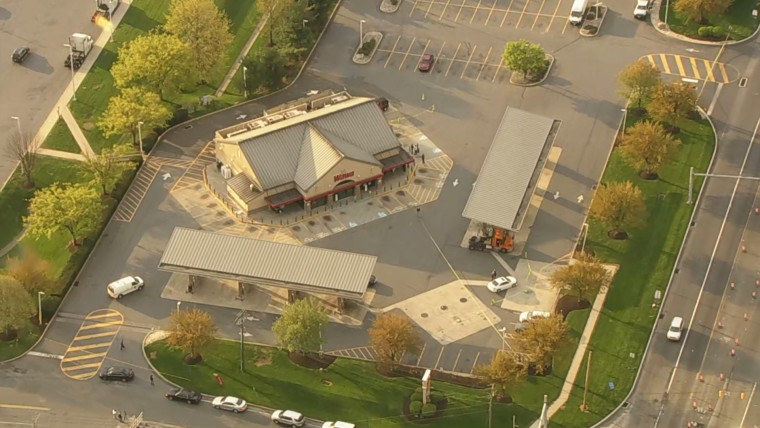 A man driving a white Toyota Corolla opened fire on a woman's car on Route 22 before he pulled into the parking lot of the gas station, according to the DA. There, the the man continued shooting, injuring a Jeep driver and killing a tractor-trailer driver who was pumping gas, he said.
The suspected gunman then ran about a quarter mile away from the scene, where he died by apparent suicide after shooting himself in the head and chest, Martin said.
The slain truck driver was identified as Ramon Ramirez, 31, of Allentown, according to the Lehigh County Coroner's Office. The suspected gunman was identified as Za Uk Lian, 45, of South Whitehall Township, officials said.
The woman was uninjured and the Jeep driver was taken to a hospital with injuries that are not life-threatening, Martin said. He didn't provide details about a potential motive.
The Parkland School District tweeted that the Fogelsville Elementary School in Breinigsville was closed Wednesday.
The incident is the latest deadly shooting in the United States.
On Tuesday, a gunman opened fire inside a Stop & Shop supermarket in Long Island, New York, killing one and wounding two others. The suspect authorities believed to be an employee or a former employee of the store was captured later that evening.
The incident also comes less than a week after authorities said a gunman killed eight people at a FedEx facility in Indianapolis on Thursday before killing himself. Four others who were shot and another who was injured were taken to hospitals. Officials identified the alleged gunman as a former FedEx employee. Four of the eight victims were from the Sikh community.
In 2021, there have been at least six large-scale shootings, including the one in Indianapolis, according to NBC News.
If you or someone you know is at risk of suicide, please call the National Suicide Prevention Lifeline at 800-273-8255, text TALK to 741741 or visit SpeakingOfSuicide.com/resources for additional resources.