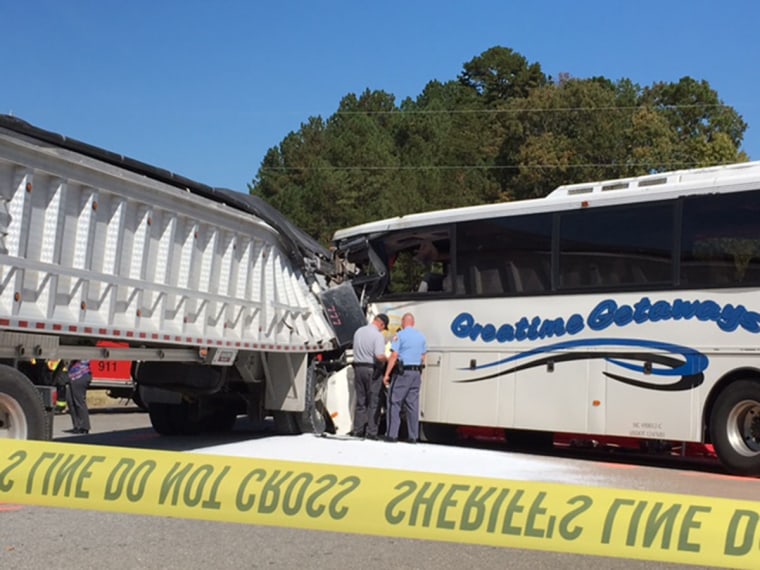 A charter bus bound for a North Carolina casino with 48 people aboard collided with a truck on a Georgia highway Thursday, killing the bus driver and injuring more than three dozen passengers.
None of the injuries appeared to be life-threatening, said Georgia State Patrol Sgt. Kevin Jonathan.
Nobody has been charged in connection with the deadly wreck. The bus driver was identified Friday as 66-year-old Richard Rees of Marietta, Georgia.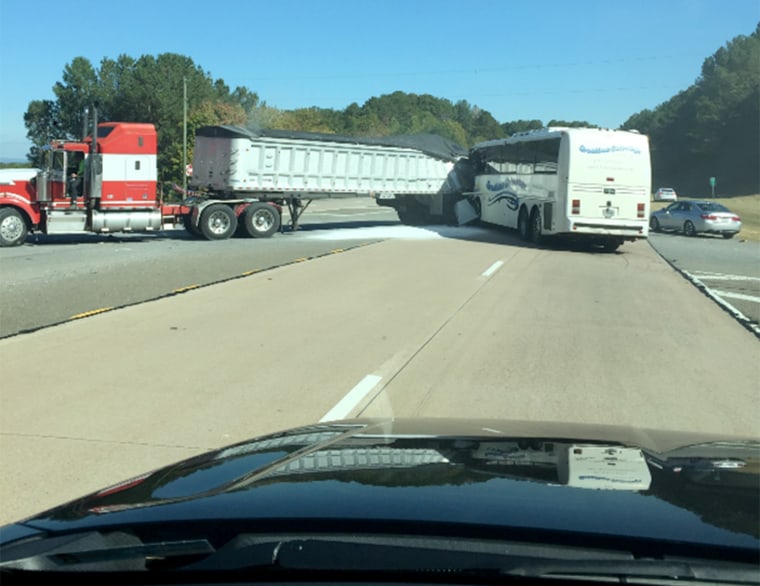 The crash happened at 11:15 a.m. when the northbound bus struck the back of the rig on Highway 515 south of the Chattahoochee National Forest, the Gilmer County Sheriff's office reported.
The truck's driver was identified as Charles Howard, 56, of Concord, North Carolina.
He had been heading west on Whitestone Road, crossed the northbound lanes of the highway and was trying to turn left into the southbound lands when it was struck, according to the Georgia Department of Public Safety.
Emergency crews removed the 43 injured from the damaged bus while the southbound lanes of the highway were shut down, tying-up traffic for several hours.
The bus belongs to the Marietta-based Greatime Getaways company, authorities said.
It was heading for the Harrah's Cherokee Valley River Casino in Murphy, North Carolina.
"We are saddened to hear of this terrible accident," said Lumpy Lambert, the casino's general manager. "Our thoughts and prayers are extended to those involved and condolences to the family for their tragic loss."
Georgia authorities said charges were pending upon the completion of their investigation.