The Minneapolis police officer in the car with a fellow patrolman who fatally shot an unarmed Australian bride-to-be who had called for help told investigators he was "startled by a loud sound" shortly before his partner opened fire, state investigators said Tuesday.
Justine Ruszczyk, who had already taken her fiance's last name of Damond, was fatally shot by Officer Mohammed Noor as Noor and another officer, Matthew Harrity, responded to her 911 call about a possible assault near her home Saturday night, authorities said.
"Officer Harrity indicated that he was startled by a loud sound near the squad. Immediately afterward Ruszczyk approached the driver's side window of the squad," said the Department of Public Safety, which is investigating the shooting, in a statement.
"Harrity indicated that Officer Noor discharged his weapon, striking Ruszczyk through the open driver's side window."
The nature and significance of the loud sound in the shooting, if any, was not clear from the statement.
Investigators with the Department of Public Safety's Bureau of Criminal Apprehension interviewed Harrity on Tuesday. Noor has declined to be interviewed at this time, the department said.
The father of Damond, a spiritual healer from Australia, has demanded answers as to why his daughter was fatally shot when she called police for help. Australian Prime Minister Malcolm Turnbull called the shooting "inexplicable" and said he would be seeking answers, Australia's Channel 7 News reported.
"Justine was a beacon to all of us," John Ruszczyk told reporters in her hometown of Sydney. "We only ask that the light of justice shine down on the circumstances of her death."
Damond called 911 at around 11:30 p.m. Saturday local time (12:30 a.m. Sunday ET) about a possible assault that occurred near her home, according to the department of public safety. Harrity was driving the vehicle and Noor was in the passenger seat.
Noor, who has been on the police force for 21 months, has been placed on paid administrative leave. Neither officer's body cameras were recording and the squad vehicle camera was not on, the department of public safety said. Harrity has been an officer with the police department for one year. He was also placed on paid administrative leave, which the department of public safety said is standard procedure.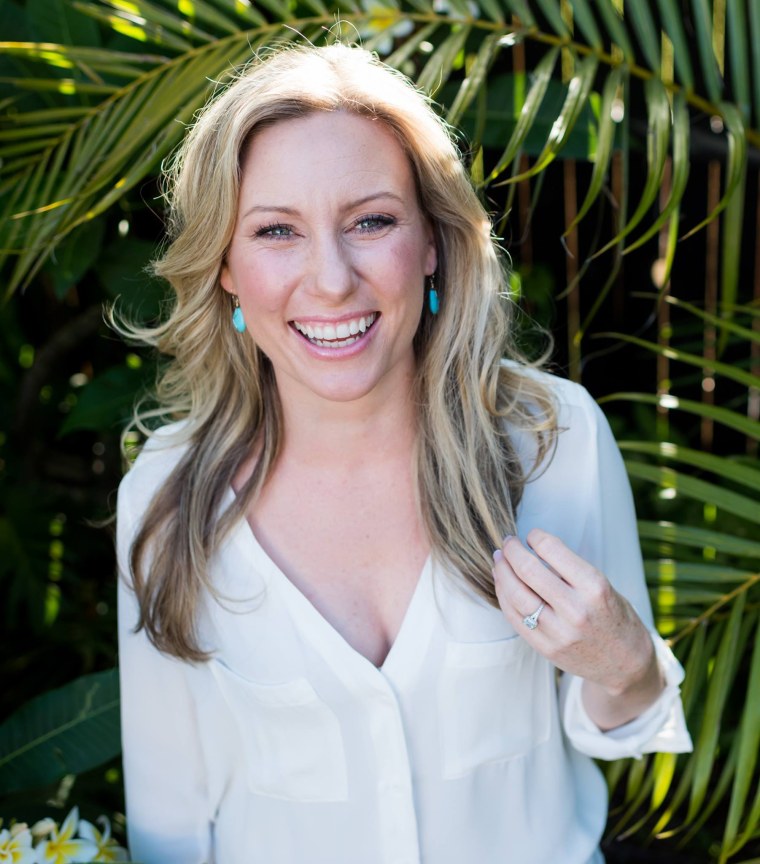 Hennepin County Attorney Mike Freeman said the cameras probably should have been on. "They were driving up an alley, the victim approached the car. That's not necessarily a time you must, but frankly it's a time I think you should," the prosecutor said.
It's not clear when, or if, Noor will be interviewed by investigators from the BCA, the department of public safety said. The department said it cannot compel testimony from either officer. Noor has a private attorney.
Minneapolis Mayor Betsy Hodges said at a news conference Tuesday that Noor should agree to be interviewed, and said there are many questions that remain unanswered. "Why did Officer Noor draw and fire his gun?" she said.
"I wish that he would make a statement … we can't compel him by law," she said.
Noor's attorney, Tom Plunkett, said in a statement that Noor "extends his condolences to the family and anyone else who has been touched by this event. He takes their loss seriously and keeps them in his daily thoughts and prayers."
Harrity told investigators a white man between the ages of 18 and 25 was bicycling nearby just before the shooting and stopped at the scene to watch as officers gave medical aid to the fatally wounded woman, and investigators would like to interview that person and any other witnesses to the incident, the department of public safety said.