A second high school student has died after a driver — whose son died in a wreck over the weekend — plowed into a cross-country team on a practice run in Oklahoma, police said Tuesday.
Four other students were injured, with one remaining in critical condition, officials said.
Max Townsend, 57, was charged with manslaughter in the first degree and six counts of leaving the scene of an injury accident after he hit the students in Moore, a city just south of Oklahoma City, police said.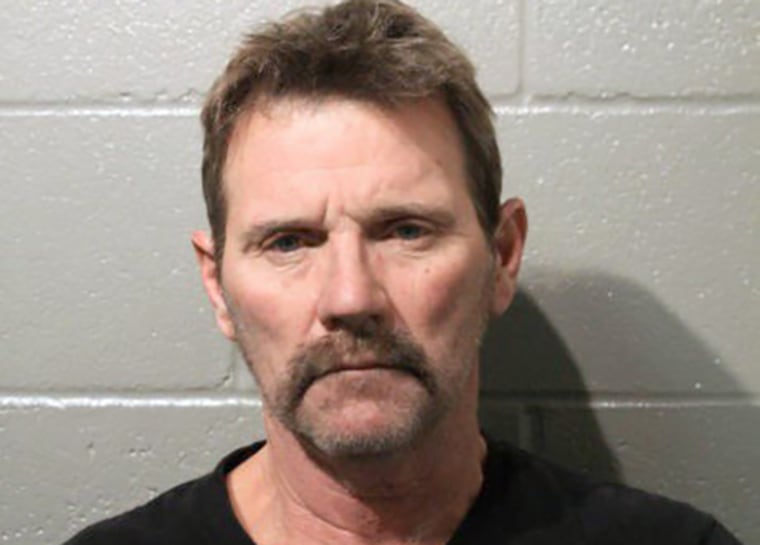 The deadly collision came a day after Townsend's son, Cody, 29, died in car crash Sunday, police said.
Townsend, who showed "signs of impairment" after the incident Monday, has a history of arrests for drug possession and drunken driving, authorities said.
"I know the big question ... is, 'Why? Why did this happen?'" Moore police Sgt. Jeremy Lewis told reporters. "I assure you we will find out why, and know exactly what happened and how it happened."
After Monday's collision, Townsend stopped his car three blocks away and was pulled out of his vehicle by a responding officer, police said.
"There were signs of impairment due to the standard field sobriety test that we gave him, and that was part of the investigation yesterday and why he was arrested," police Chief Todd Strickland said.
The driver's blood was later drawn for analysis.
Police said they're looking into any connection between Sunday's and Monday's deadly crashes.
"Was this an intentional act?" Strickland said. "That is part of the investigation which detectives will try to prove or disprove."
Sunday's crash that killed the suspect's son is still under investigation, police said Tuesday.
"That is the son of the person that is involved in this incident," Sgt. Lewis said of Cody and Max Townsend. "His vehicle struck a vehicle, ended up hitting a telephone pole, flipping over which is what caused the fatality."
Rachel Freeman, a high school senior, died at the scene. The second student-athlete, Yuridia Martinez, a sophomore, died at the hospital, according to Dustin Horstkoetter, director of security for Moore Public Schools.
The other injured students are Joseph White, a senior, Kolby Crum, a senior, Shiloh Hutchinson, a junior, and Ashton Baza, a sophomore, he said.
Crum is listed in critical condition, according to Horstkoetter.
Freeman was a standout runner and had been set to announce Wednesday that she had received a college scholarship, he added.
The injured runners were on the sidewalk when they were struck, police said.
The school district's superintendent, Robert Romines, said in a statement posted to Facebook on Monday, "Our hearts are heavy in Moore Public Schools as we process this tragedy that is unbearable to comprehend."
"This evening and as we move forward through this unthinkable tragedy — please keep our students, staff, and families in your thoughts and prayers," he said.