A convicted murderer who escaped from a prison van in New Mexico Wednesday was arrested in Albuquerque Friday, authorities said.
Joseph Cruz, 32, was apprehended following a brief foot chase near the University of New Mexico campus shortly after 5:30 p.m. local time (6:30 p.m. ET). New Mexico State Police Chief Pete N. Kassetas said.
The arrest happened just hours after police announced the manhunt was expanding and warned anyone against providing assistance to the escapees.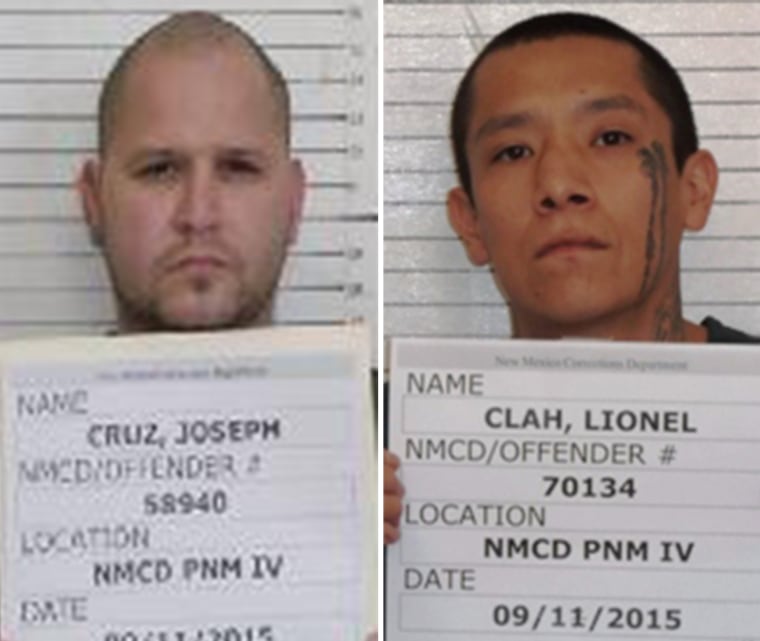 The other inmate who escaped, Lionel Clah, 29, is still being sought. The two prisoners escaped from a police van on the way from Roswell to Las Cruces Wednesday.
The U.S. Marshals have joined in the search for Clah, and the search now includes Texas and California, officials said. The Marshals are offering a $10,000 reward each for information leading to his capture.
Albuquerque police chased a vehicle that Clah may have been in, but a man believed to have been the escaped inmate bailed out of the vehicle and escaped, police said.