The federal government keeps statistics on how many Americans go to the symphony every year (25.6 million), how many Botox procedures are performed (3.7 million) and how many acres of farmland exist in the United States (914 million).
What it cannot tell you, at least not reliably, is how many people are killed or injured by police.
For a year, the country has focused on the conduct of police officers, particularly in their encounters with black men — men like Michael Brown and Freddie Gray and Samuel DuBose. But nobody knows how many others there are.
Not Eric Holder, the former attorney general, who said before leaving office that the gap was "unacceptable."
Not James Comey, the director of the FBI, which admits that its own statistics are incomplete.
"It's ridiculous that I can't tell you how many people were shot by the police last week, last month, last year," Comey said in February.
Law enforcement experts say that accurate data would be an important step toward repairing the rift between police departments and the public, and toward curtailing unnecessary use of force.
Ezekiel Edwards, director of the ACLU's Criminal Law Reform Project, said that a national database could provide answers to some basic questions: Which police departments are killing the most citizens — justified or not — and which the fewest? Why? Who are the victims, by race, gender and age?
"That enables a real examination. It's an incredibly important gesture," Edwards said. "We just took photographs of Pluto. If we can do that, we can put police records on shootings into a national database."
PHOTOS: Ferguson: One Year Later
David A. Klinger, a former police officer who researches the use of deadly force at the University of Missouri-St. Louis, said that reliable statistics would help police, too.
A deadly force situation in Buffalo might help inform how an officer in St. Louis should be trained, and ultimately save an officer's life, he said. And transparency would increase public confidence in police departments.
From the point of view of police, "Would you rather have a community that has more faith in you or less?" Klinger said. "The answer's obvious."
In addition, law enforcement experts said, such a database would shed light on how often officers themselves are injured or killed, and under what circumstances.
Into the breach have stepped watchdog organizations and the news media — all coming up with their own ways to track police killings.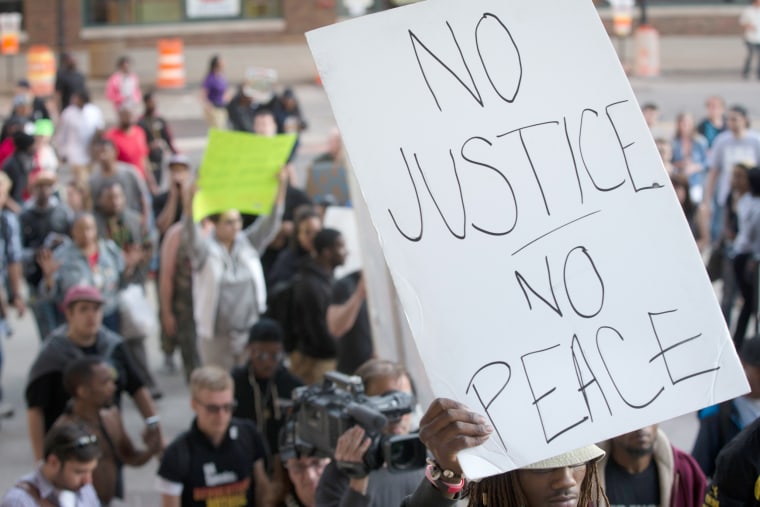 The Facebook page Killed by Police, which aggregates news reports of police killings, has counted 714 this year through Monday. A website called Fatal Encounters is trying to account for every police killing of the last decade and a half and has recorded more than 7,300.
The British newspaper The Guardian, combining traditional reporting with "verified crowdsourced information," has counted 704 people killed by police in the United States this year, including 150 that the newspaper classified as unarmed.
Among The Guardian's other findings was that blacks have been killed by police this year at a rate two and a half times that of whites.
The Washington Post, restricting its count to the number of people shot to death by the police, has counted 585 this year. That includes 24 who were black and unarmed.
Justice Department statisticians are using some of these sources to compile three months' worth of deaths, and plan in September to begin confirming them with official reports.
They will also try to identify other cases not captured from open sources, said Michael Planty, chief of the victimization unit at the Bureau of Justice Statistics.
The idea is to figure out what they're missing, with an eye toward establishing a permanent program for collecting arrest-related deaths, as The Wall Street Journal reported last week.
These open-source counts have provided a great service to the public understanding of police conduct, experts on police use of force said. But, as the news organizations and watchdog groups themselves have said, they are imperfect.
Some rely heavily on local news accounts, which can be incomplete or inaccurate.
"They only know what the police tell them," said Franklin Zimring, a law professor and expert on criminal justice at the University of California, Berkeley. "And they don't even know whether it's true."
Some facts and context about deadly police encounters become public long after the first reports go out, after public investigations or further news reporting. Or, as in Cincinnati last month, after video surfaces.
One enormous challenge to any national reporting system would be coming up with precise standards for vetting the data, and for even the simplest definitions.
"What is a death in custody?" Klinger said. "Is a death in custody when we shoot a guy? Some agencies say he wasn't in our custody until we shot him."
And consider The Guardian's distinction between "armed" and "unarmed":
For The Counted, we use the term "armed" to express the nature of the threat perceived by law enforcement. This means, for example, that "vehicle" will appear under the category of "armed" if officers said the person was trying to use it as a weapon.Similarly, a person who is found to have had a weapon in his or her possession that he or she did not attempt to use, or which is discovered only after that person has been killed, would be categorised here as unarmed. Freddie Gray, who was found to have a knife in his pocket after being arrested by police in Baltimore in April, would be one such example.
The FBI tracks a subset of police killings, a category it calls justifiable homicides by law enforcement. But it relies on voluntary reporting by police departments, and the figures are limited to cases in which the civilian was killed while committing a felony.
The Death in Custody Reporting Act, signed into law last December by President Barack Obama, aims to get a step closer to a national total by allowing the attorney general to withhold federal grant money from states that fail to report their deaths.
And Sens. Barbara Boxer of California and Cory Booker of New Jersey, both Democrats, introduced a bill in June that would require states to report police shootings, injuries and killings, and reward them with grant money for doing it.
The overwhelming majority of law enforcement officers work for cities and counties, not for states, raising questions about how the data would be collected, standardized and reported. There are more than 12,000 police departments in the United States.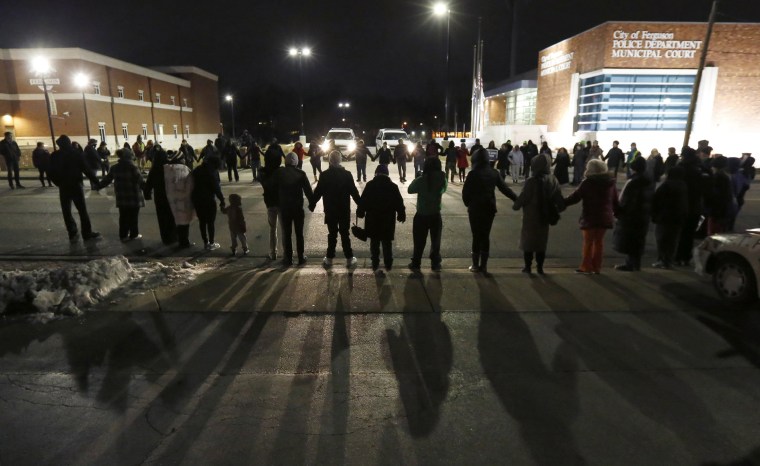 Roughly 80 percent of police and sheriff's departments have fewer than 10 officers, said Jim Pasco, executive director of the Fraternal Order of Police, the largest police union in America.
"That's basically three shifts and a chief," he said. "And any time you take away from their time on the road is valuable time."
He said that the organization opposes any financial penalty for cities or police departments that fail to report their data. But the FOP has no problem, in concept, with making the statistics available, he said.
"We do not believe that it's going to reflect any systemic problems," he told NBC News. "And if it does, we want to root it out as much anybody else does. It's not that. The devil is the details."
A reliable count, elusive as it has proved to be, is only the first step, said Zimring, who is working on a book to be titled "When Police Kill: The Character and Control of Violence in Uniform."
"None of the statistical programs do a good job of telling us what happened and measuring the level of force,�" he said. "How many shots did the cops fire in a killing? And how many cops were there? Good luck finding that out."