The head of cybersecurity for the government's human resources office has resigned, she said Monday, two days before she was scheduled to go before Congress to talk about last year's massive hacks of federal personnel records.
Donna K. Seymour, the chief information officer for the Office of Personnel Management, characterized her departure in a letter to colleagues as a retirement, saying, "It is in the agency's best interest that my presence does not distract from the great work this team does every single day."
Seymour is one of the respondents named in a lawsuit last year by the American Federation of Government Employees, which alleged that she and then-OPM Director Kathleen Archuleta were negligent in protecting the personal data of about 18 million current and former government employees.
That suit seeks class-action status and remains in pretrial proceedings in Washington.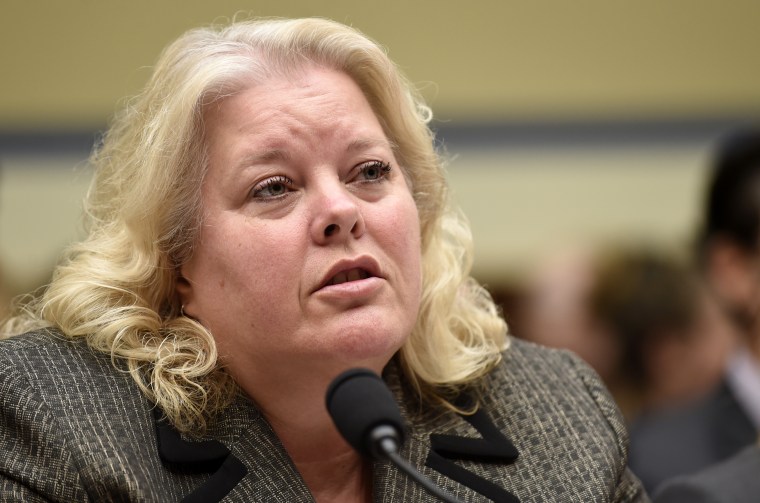 Archuleta resigned in July 2015 under pressure from Congress after OPM acknowledged in June that sensitive information for as many as 21.5 million people — including Social Security numbers — was stolen in two related attacks on its computer networks.
FBI Director James Comey called the hacks an "enormous breach," saying his own data were stolen. U.S. authorities blamed China, which strongly denied the accusation before it said in December that it had arrested several "criminal" Chinese hackers connected to the breach.
Seymour had been on the schedule to testify at a hearing Wednesday of the House Oversight and Government Reform Committee, whose chairman, Jason Chaffetz, R-Utah, had called for her to quit numerous times.
Chaffetz said Monday that he's canceled the hearing, calling Seymour's departure "necessary and long overdue."
"On her watch, whether through negligence or incompetence, millions of Americans lost their privacy and personal data," Chaffetz said in a statement.