ENTERPRISE, Ore. — A grassroots movement to redraw Oregon's border is gaining traction after voters in 11 rural, conservative counties approved measures that would start the process of seceding from the blue state and joining Republican-dominated Idaho. 
In Oregon's Wallowa County, just eight votes separated those who support the Greater Idaho movement from those who oppose last week, the county clerk said. Tuesday is the deadline to resubmit ballots that either did not have signatures or had signatures that did not match county records. 
"Our way of life here is based on agriculture, forestry, timber — it's a resource-based economy, and it feels like that side over there treats us like their playground," Wallowa resident Garrett Mahon said, referring to the western part of the state, where more voters are registered Democrats.
He said that if Multnomah County, home to Portland, "votes one way, it vetoes the rest of the state."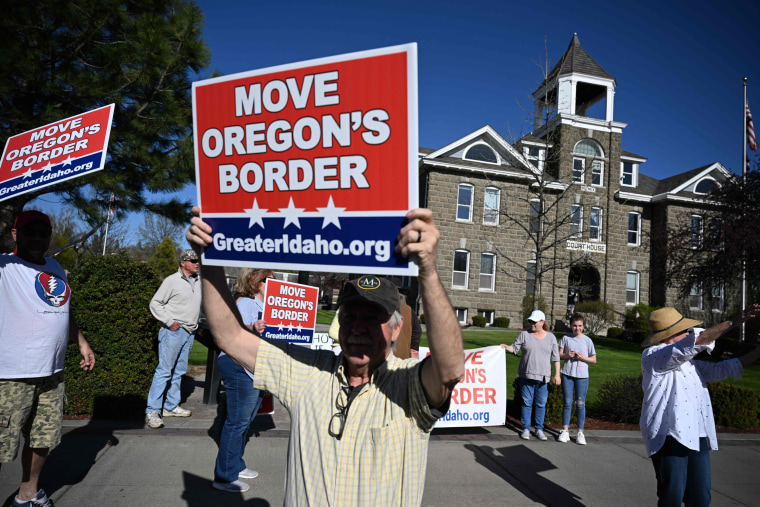 It is the second time voters in the small county of Wallowa, surrounded by snow-capped peaks and glistening rivers, have weighed in on the issue. In 2020, residents struck down the idea of joining Idaho by 46 votes. This year, it is winning by just eight ballots.
The question posed to voters would not result in an immediate redrawing of the border; instead, it would initiate regular county meetings to discuss secession. Legislators in both states would have to agree on a formal plan to move the state border, which would then require the approval of Congress. 
"I understand why many people want to be Idahoans. They're looking at Idaho fondly because of our strong economy, regulatory atmosphere, and our values," Idaho Gov. Brad Little, a Republican, said in an emailed statement. 
Still, he added, "There's a lot that needs to happen before moving the border is within the realm of possibility."
The office of Oregon Gov. Tina Kotek, a Democrat, did not respond to a request for comment. 
Sen. Ron Wyden, D-Ore., said the "dubious siren song about Idaho is not realistic and has multiple fatal flaws beyond its fundamental implausibility."
"Among questions are how Oregon landowners' water rights would fare in Idaho, as well as the fact that Oregonians would pay a sales tax in Idaho for the first time in their lives, on top of working in a state with much lower hourly wages on average than Oregon has," he said in a statement.
He said most Oregonians are more interested in finding solutions "that bridge differences rather than chasing incredibly unlikely and unhelpful boundary schemes."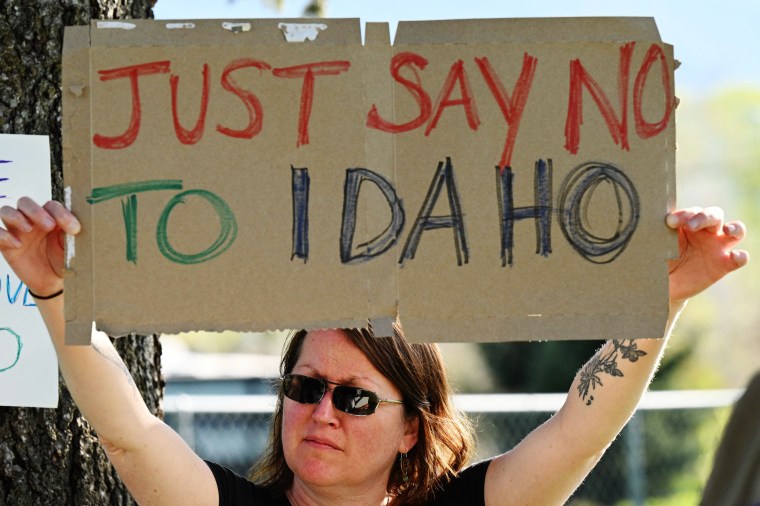 While both sides acknowledge that redrawing the border is a long shot, supporters of Greater Idaho say they are tired of being ignored by liberal legislators in Salem and voters in Multnomah County, the most populous region in Oregon, while opponents say the movement is dangerous, sowing political and cultural clashes in an already divided state.
"We're irritated with trying to get anything done," said David Wurdinger, of Enterprise in Wallowa County, who says he feels more aligned with the conservative policies of Idaho. "Salem won't listen to ranchers, because there aren't enough of us left out here."
But Sondra Lozier, who owns an antiques business in Enterprise, said that while she is equally frustrated that not enough state legislators share her conservative values, she does not want to become an Idaho resident. 
"I want to be an Oregonian," she said.
"How much time, energy and money is being spent on something that will never be?" she added. "I'd rather find common ground."
Inspired by the State of Jefferson, a secession movement in Northern California and Oregon to create a new conservative state, the Greater Idaho movement was founded in 2020 with a tailored approach. Rather than try to create a new state and upset the balance of the U.S. Senate, why not make the idea more palatable by simply redrawing the border? 
"Geography does affect us," Greater Idaho spokesman Matt McCaw said. "In Oregon, there are two very different geographies separated by the Cascades, and it creates different groups of people who are going to see things differently. Eastern Oregon counties look like Idaho."
Oregon's border was last changed in 1958 to adjust the boundary with Washington along the Columbia River. Changing it now would create a host of complications for residents in Oregon, where the minimum wage is $13.50 an hour, compared to Idaho's $7.25, and where recreational cannabis was legalized in 2014. Both medical and recreational cannabis are illegal in Idaho. 
"There are a lot of people in rural Oregon who don't support this, but they have been beaten down by the conservative perspective," said Carina Miller, a member of the Confederated Tribes of Warm Springs, about two hours outside Portland.
Miller recently appeared on a panel about rethinking state borders with McCaw, and both said they were surprised by the other's participation. The two-hour discussion in Portland was heated at times, with McCaw and Miller saying their respective communities are overlooked by state legislators.
"To have the narrative that white communities are not represented and are crying out for advocacy on their behalf while completely disregarding the very effective policies that have been put in place to silence communities of color, to disenfranchise us, to take our rights, is maddening," Miller said.
McCaw, who lives in rural Cook County, said that his home state has changed drastically over his lifetime and that it has become unrecognizable to residents outside the urban centers. 
"Borders are imaginary lines to make people's lives easier," he said. "Why not match people to government and policies that they want and make their lives better?"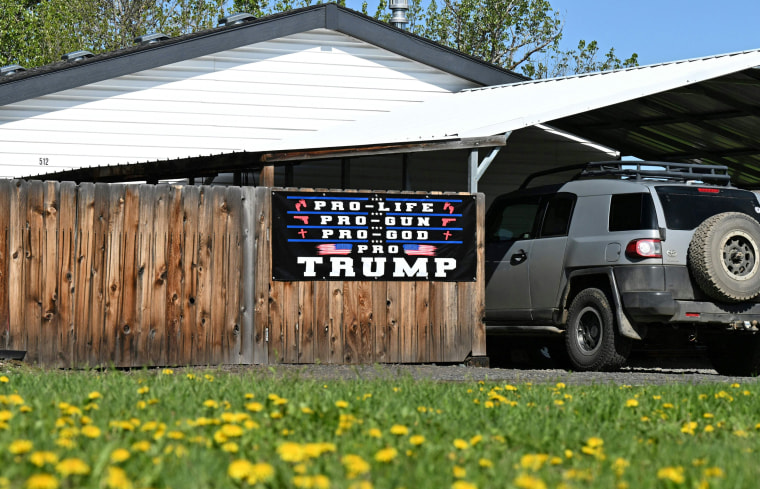 At a time of an increasingly fractured national identity, the Greater Idaho movement represents a deepening political divide that can be felt from the smallest counties on the West Coast to the halls of Congress.
In Oregon's capitol, Republican legislators have entered the fifth week of a walkout, denying a quorum and stalling hundreds of bills, including measures about abortion, gender-affirming care and gun control that have sparked fierce debate in the Legislature.
Across the country, the majority of Americans say they have little faith in one another and in lawmakers.
In a recent survey conducted by the nonpartisan Pew Research Center, 76% of respondents said they have "little or no confidence in the wisdom of the American people in making political decisions," up from 62% in 2021. There was also an increase in people who said the country cannot solve many of its important problems, from 41% last year to 56% this year. 
"Since the 2020 election and Jan. 6, there has been a growing language of civil war, a growing language of partition, of a national divorce, like Marjorie Taylor Greene said a few months ago, and there is more and more language that the country is becoming ungovernable," said Joe Lowndes, a professor of political science at the University of Oregon. 
Concerned about the growing cultural divide within Oregon, Western States Strategies, the political wing of the Western States Center, a Portland nonprofit group, began running counter TV and ad campaigns to deter Wallowa County voters from supporting Greater Idaho.
It was the first time Western Strategies had decided to take on the movement, largely as a response to what felt like a dog whistle for echoes of Christian nationalism, program director Stephen Piggott said.
"Greater Idaho has been able to capitalize on this to try to further sow divisions," he said. "That's such a drastic step to take. They're just adding fuel to the flames."
McCaw of Greater Idaho denied any ties to white nationalist groups.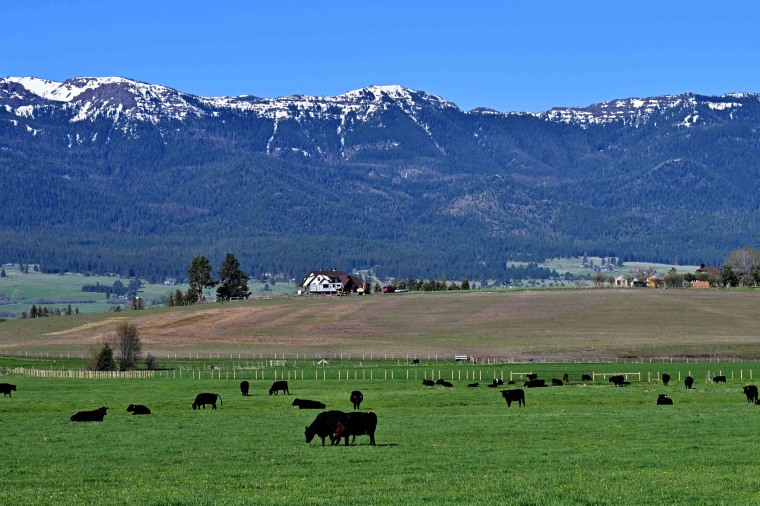 In Enterprise, along a quiet Main Street filled with restaurants and shops, store owner Debbie Kellerman took a deep breath standing behind the counter of her clothing boutique. Asked about the Greater Idaho movement, she smirked. 
"Oh yes — that," she said with a slight eye roll.
"I really think Oregon has gone off the deep end," she said of Portland's uptick in homelessness and recent legislation that decriminalized illicit drugs. "We are not the same state we used to be." 
Kellerman and her husband voted against the measure in 2020, but she has grown increasingly frustrated with Salem since then. When the measure was reintroduced, Kellerman was so torn that she abstained from voting altogether. 
"It's very complicated," she said. "If I wanted to be an Idahoan, I would be in Idaho."