An Oregon man accused of torturing and trying to kill a woman is thought to have killed two people before he fatally shot himself during a standoff with police, authorities said Wednesday.
Benjamin Foster, 36, had been the subject of an intense manhunt after a woman was found bound and badly beaten in Grants Pass in southwestern Oregon on Jan. 24.
The woman, who officials said had been in a former domestic relationship with Foster, remained in critical condition Wednesday, Grants Pass Police Chief Warren Hensman said.
Before Foster died by suicide Tuesday, he killed two other people, officials said.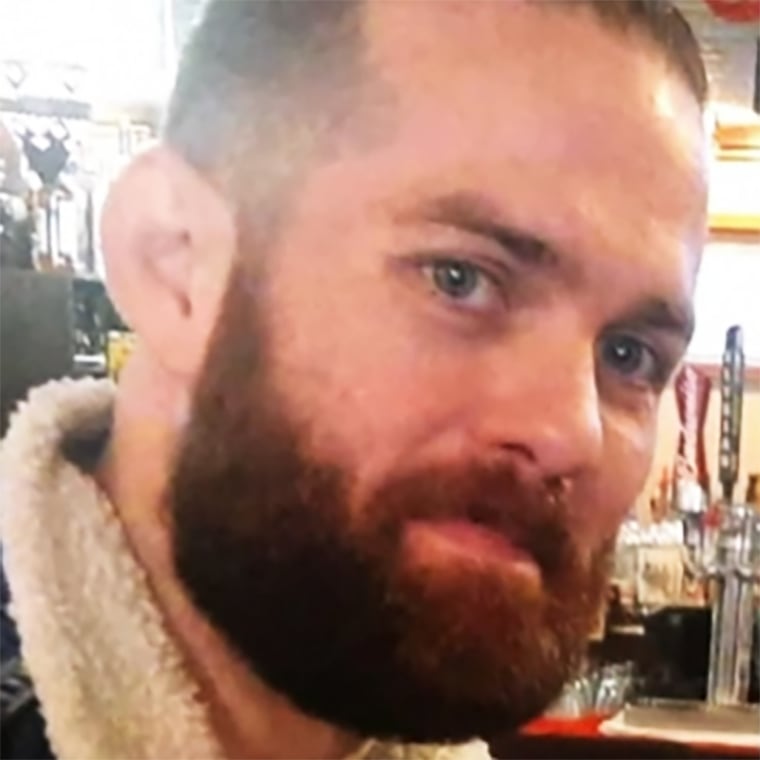 Richard Lee Barron Jr. and Donald Owen Griffith were found dead by officials going door to door to check on residents in Wolf Creek, a community around 20 miles north of Grants Pass.
"We believe blunt force trauma was the means used in this," Oregon State Police Capt. Kyle Kennedy said at a news conference. "It's a brutal scene."
No relationship among Barron and Griffith and Foster is known, Kennedy said.
On Thursday, Foster escaped law enforcement officers who had surrounded a home in Wolf Creek, Hensman said.
Kennedy said authorities were checking on residents in the area when they discovered Barron and Griffith, who most likely were killed sometime after 3:30 p.m. Monday and before 7:10 a.m. Tuesday.
On Tuesday morning, Foster took a cab to Grants Pass, officials said.
A dog had been taken from the Wolf Creek home where the two men were found dead, and video in Grants Pass showed a person who appeared to be Foster walking a similar animal Tuesday morning, Hensman said.
Law enforcement officers surrounded a house and told residents within a half-mile to shelter in place, Hensman said.
During a lengthy standoff, Foster "burrowed deep underneath the home" and appears to have shot himself once in the head with a .45-caliber firearm, Hensman said.
Police had to cut through floorboards to remove him, Hensman said. Foster was breathing when officials found him but was pronounced dead at a hospital, Hensman said.
The standoff unfolded in the neighborhood where the woman had been found days earlier. Foster tried to kill her "in the course of intentionally torturing" her, the district attorney said in a charging document.
Police discovered the woman had been bound and beaten after a friend went to check on her, Hensman said. He said the victim had been beaten and tortured "for a protracted period of time."
She "has a long way to battle herself toward recovery," he said.
As authorities in Oregon and elsewhere were looking for Foster, Grants Pass police said Foster was using dating apps and warned he might try to lure unsuspecting people to help him. Hensman said Wednesday the warning was just a precaution.
Two years ago, Foster was convicted in Nevada after he held his then-girlfriend captive in her Las Vegas apartment for two weeks.
He reached a deal with prosecutors and pleaded guilty to felony and misdemeanor battery. He was sentenced to one to 2½ years in prison but spent 729 days in jail awaiting trial and was released, The Associated Press has reported.