The FBI arrested three more people who occupied the Oregon federal wildlife refuge.
One of the trio arrested Wednesday was 43-year-old Jason S. Patrick, who The Oregonian newspaper reported had assumed the role of leader for the remaining protesters after the original ringleaders were detained on a highway the previous day.
Patrick, of Bonaire, Georgia, turned himself in at a checkpoint at around 7:40 p.m. (10:40 p.m. ET), according to a statement from the FBI.
About four hours earlier, Duane Leo Ehmer, 45, of Irrigon, Oregon, and Dylan Wade Anderson, 34, of Provo, Utah, also were arrested after leaving the compound, the FBI said.
"The arrests were without incident," the agency said in a statement.
The three men were among eight people who left the refuge after the FBI and Oregon State Police established a series of checkpoints on roads surrounding the site.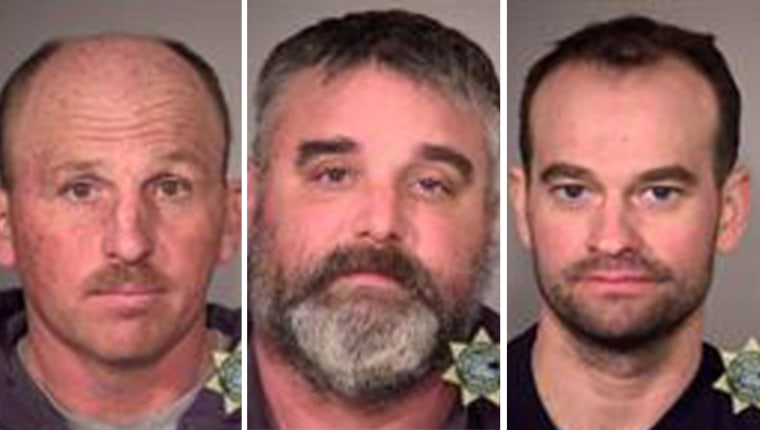 The other five people were released, according to the FBI.
It was unclear how many people were still inside the wildlife building but the FBI said it was working "around the clock to empty the refuge of the armed occupiers in the safest way possible."
The arrests came after Ryan and Ammon Bundy, two leaders of the group that occupied the refuge on January 2, were among five people detained in a traffic stop on Highway 395 while they were on their way to a public meeting.
Another of the de facto spokesmen, 54-year-old LaVoy Finicum, was shot and killed after — according to one senior law enforcement official — he jumped out of his vehicle "brandishing a firearm."
After his arrest, Ammon Bundy urged the remaining protesters to "go home and hug your families."
Two others were arrested later Tuesday and one person turned themselves in, bringing the total people in custody to 11, including Wednesday's arrests.
Photos: A Look Back at the Oregon Standoff
All face federal felony charges of conspiracy to impede federal officers from discharging their official duties through the use of force, intimidation or threats, authorities said.
The charge carries a maximum sentence of six years in prison.