Michele Fiore, the colorful Nevada lawmaker who is helping to negotiate with the armed occupiers at a federal wildlife refuge in Oregon, gave an impassioned plea for them to surrender — and not go out guns blazing.
"They (the FBI) don't want bloodshed," the Republican state assemblywoman said in a livestreamed conference call Wednesday night with one of the occupiers. "I don't want bloodshed."
Related: Oregon Occupiers, Surrounded by FBI, Say They'll Turn Themselves In
The occupier, Sean Anderson, said that he and the three other anti-government holdouts at the Malheur National Wildlife Refuge will capitulate to the FBI — as long as she and evangelist Franklin Graham come to the compound, where federal agents were stationed at barricades.
Fiore — a brash-talking supporter of Second Amendment rights — struck a calm and concerned tone as the drama unfolded on the other end.
"I need you to stay alive. The only way we're going to be able to write your story and write your book is if you stay alive," she said in the call after arriving in Portland from her home state. "There's been one martyr too many."
The six-week protest has grown increasingly tense since the capture of the group's leaders, brothers Ammon and Ryan Bundy, and the fatal shooting of spokesman Robert LaVoy Finicum on Jan. 26 during what authorities have described as a traffic stop.
Related: Who Are the Four Holdouts in the Oregon Refuge?
The remaining protesters — all from out of state — say they're railing against the federal government's control of public land. They also want the release of two ranchers who were ordered back to prison for burning public land.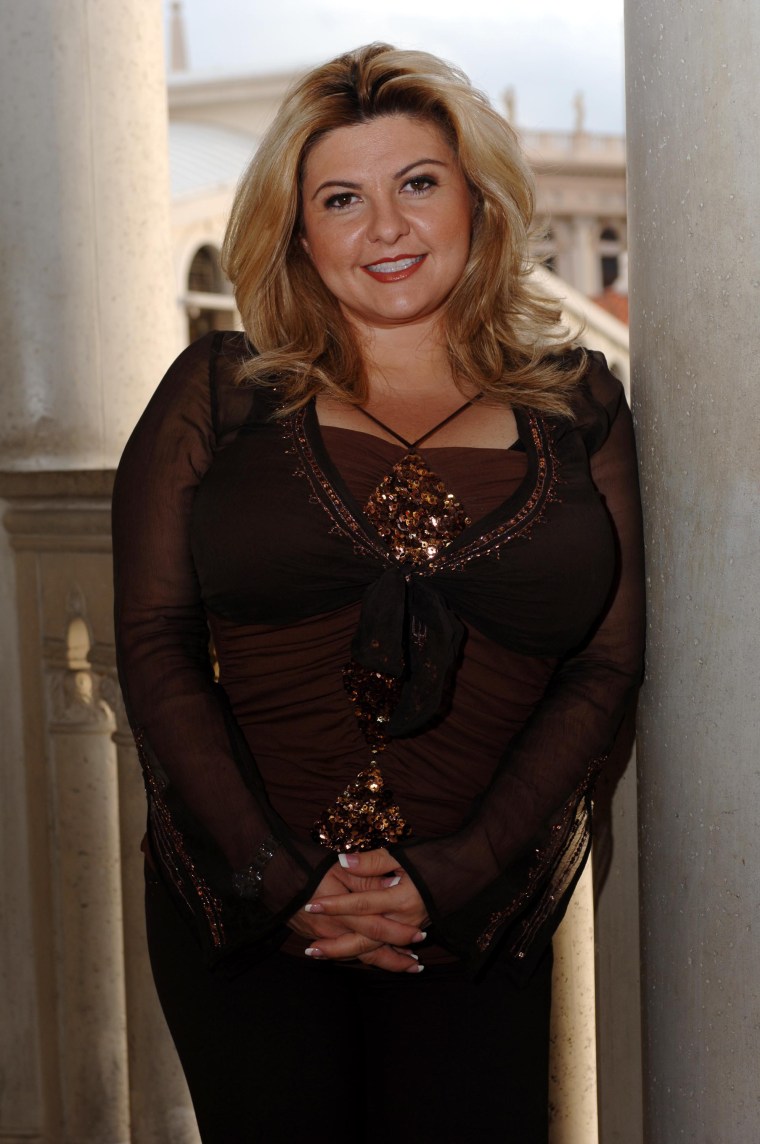 It's unsurprising that Fiore would make herself the go-between during this escalating occupation.
She has been a proponent of the ranchers' rights — especially that of the Bundy brothers, whose father, Cliven Bundy, led a standoff with federal officers in 2014. The elder Bundy was taken into custody Wednesday for unknown reasons.
Whether Cliven Bundy's arrest could derail a peaceful surrender wasn't immediately clear early Thursday.
But Fiore, 45, told the Las Vegas Sun this week that the federal indictment of the Bundy brothers as well as 14 others in connection with the protests is distressing.
"I personally think we incarcerate way too many folks and the penalties do not fit the crime," she told the newspaper. "I'm sorry but you destroy families when you take a family and you lock them up."
The two-term assemblywoman has said she is no fan of the federal government appearing to encroach on local liberties. And she's often photographed holding a firearm to make a point about gun ownership.
Her Christmas card last December featured members of her family, including young children, bearing guns.
"It's up to Americans to protect America. We're just your ordinary American family," she wrote.
In other social media posts, she complains how President Barack Obama is using his executive pen to "create the laws he wants, ignoring the laws he doesn't choose to enforce."
Fiore, who was born in Brooklyn, New York, and moved to Nevada in 1993, is running for a seat in Congress as a fiscal conservative. She also supports Texas Sen. Ted Cruz for president and is part of his Nevada leadership team.
Fiore's flamboyance is part of her political persona. She released a Second Amendment calendar featuring her holding an AR pistol.
"Diamonds aren't a girls only best friend," says the caption on one photo in which she's glammed up like Marilyn Monroe.
Before politics, she was engulfed in the entertainment industry. She wrote, produced and starred in a movie called "Siren." In it, she plays a housewife who dreams of becoming a rock star.
But she's also been the subject of controversy, losing her Nevada Assembly leadership positions after it was revealed in 2014 that she owed more than $1 million in tax liens, the Sun reported.
She also said in her weekly radio show last year that she believes cancer is a fungus.
After the standoff between Cliven Bundy and federal agents two years ago ended without shots fired, she warned that the federal government can't come in without expecting the "American people to fire back."
But on Wednesday night in Oregon, she took a different approach in her role to diffuse the situation.
"We're not going to change America overnight, but … I need you guys to be alive in order for us to be able to make a change," Fiore told the occupiers in the conference call. "And it's not going to be a McDonald's drive-thru change ... it's going to be sessions through the state, through Washington, D.C."