Oregon police on Wednesday identified the gunman in the Reynolds High School shooting as Jared Michael Padgett, a 15-year-old freshman.
They said he had no apparent connection to the fellow freshman he shot and killed before wounding a teacher and then eventually turning the gun on himself.
Sign up for breaking news alerts from NBC News
Padgett arrived on the school bus on Tuesday, carrying a guitar case and a large duffel bag, Troutdale Police Chief Scott Anderson said at a press conference. One of those held an AR-15 rifle that the teen brought from home, the sheriff said.
"The weapons had been secured, but he defeated the security measures," Anderson said.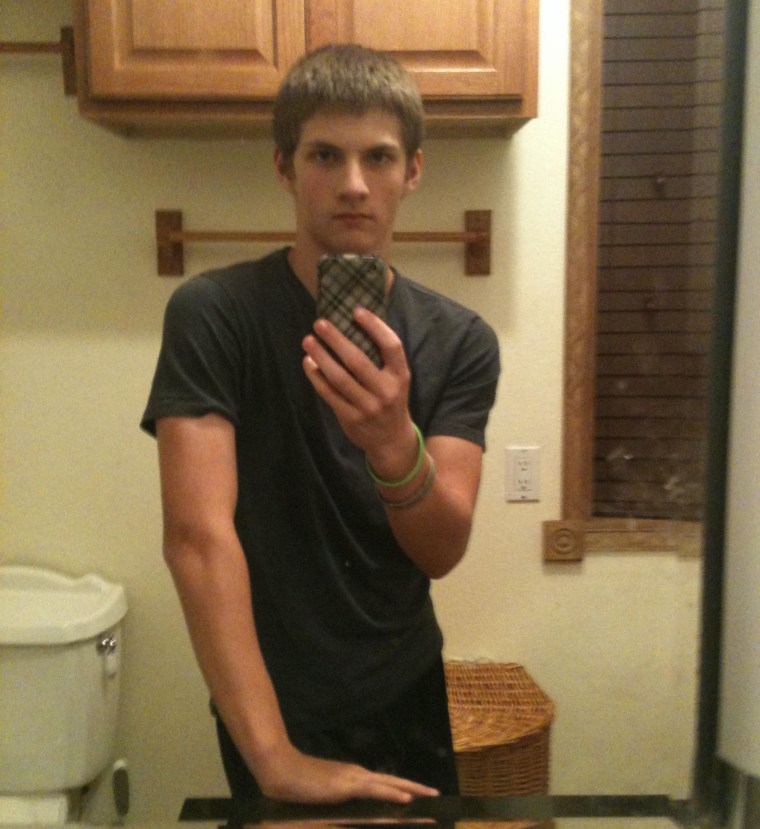 When the teen got off the bus, he entered school through the boys' locker room, housed in the building that holds the gym, Anderson said.
That's where Padgett encountered Emilio Hoffman, a 14-year-old fellow freshman, and shot him dead, the chief said.
Gym teacher Todd Rispler was shot in the hip but still managed to get to safety and initiate the school lockdown procedures, Anderson said.
"I cannot emphasize enough the role that Mr. Rispler and the responding officers played in saving many many lives yesterday," the sheriff said.
After shooting Rispler and fleeing the locker room, Padgett then encountered responding officers in a hallway and, after an exchange of gunfire, fled into a restroom, Anderson said. He was later found dead of a self-inflicted gunshot wound, police said.
Investigators found that Padgett had an unused handgun on him as well as a large knife, and was wearing a "non-ballistic" tactical vest, used for carrying ammunition and a camouflage helmet.
Police also uncovered nine loaded magazines capable of holding hundreds of rounds of ammunition, Anderson said.
Students who knew Padgett told NBC News that the young man was in the JROTC and had an "unhealthy obsession with the military," often wearing Army fatigues.
Padgett's parents were not immediately available for comment, but at least one Oregon lawmaker was already casting blame on them.
Oregon State Senate President Pro Tempore Ginny Burdick told NBC News she regrets that the state currently has no law that bans assault-style weapons nor is there any law that holds parents criminally liable.
"This is a public health catastrophe we have on our hands," Burdick said of the epidemic of shootings. She said Padgett's parents "are ultimately responsible."
Meanwhile, school officials said they were going to go forward with previously scheduled plans to hold graduation on Thursday. There will be a candlelight vigil next Tuesday on the school's football field.
— with NBC News' Tony Freinberg and Andrew Blankstein