A high school coach and former college football star is being hailed for helping to avert a potential tragedy by tackling a student wielding a shotgun in Portland, Oregon.
Keanon Lowe, a former star wide receiver for the University of Oregon Ducks, is credited with bringing down the armed student at Parkrose High School shortly before noon Friday, The Oregonian and other local outlets reported. A suspect, Angel Granados Dias, 18, is in custody, police said.
Granados Dias, a student at the school, was armed with a shotgun when he entered a classroom, Portland police said in a statement.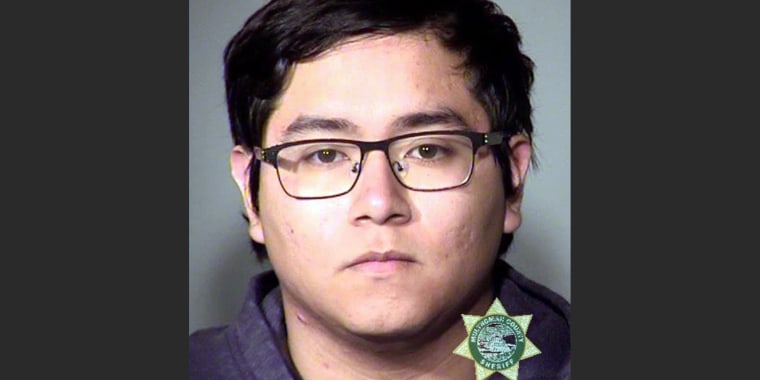 Police said he was wrestled to the ground by a staff member, whom students and parents identified as Lowe, who reportedly works as school security in addition to coaching.
Student Sisi Fuapau told NBC affiliate KGW in Portland he saw Lowe take the armed student to the ground.
"It was crazy seeing him. He was a wide receiver for the Ducks. I didn't know he could tackle like that," Fuapau said.
"I'm just happy everyone was OK," Lowe said as he walked out of the school building after police had cleared it, the Oregonian reported. "I'm happy I was able to be there for the kids and for the community."
"I'm thankful that he was there to do something," a school parent told "Today."
In speaking with the Associated Press, Portland police Sgt. Brad Yakots declined to confirm Lowe's reported involvement.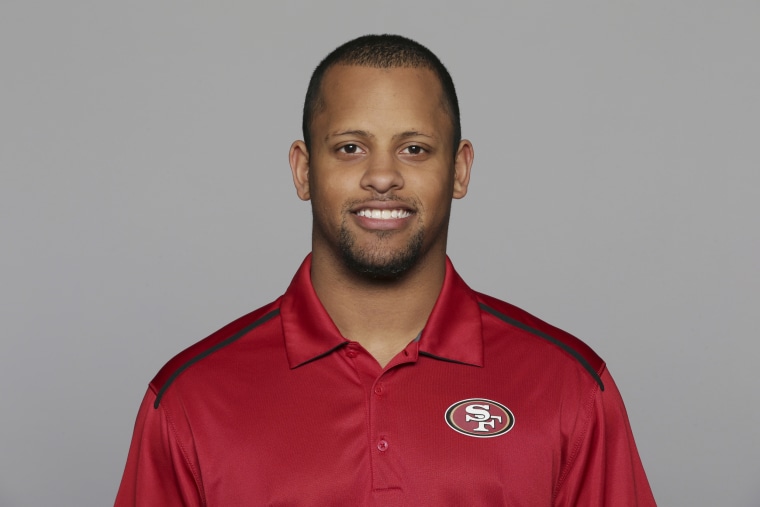 Lowe took to Twitter on Saturday afternoon, saying he wants "to be a part of the solution to school gun violence."
"When confronted with the test the universe presented me with, I didn't see any other choice but to act. Thank God, I passed. I've spent the last 24 hours being more appreciative of my family and realizing we have a serious problem," Lowe tweeted.
"I commend the school staff member who displayed quick actions and bravery when he confronted the subject," said Portland Police Chief Danielle Outlaw in a statement. "The officers and school staff worked together to respond quickly and ensure the safety of all involved."
Download the NBC News app for breaking news
The scare happened a day before Parkrose High School's prom scheduled for Saturday afternoon.
"After talking with students and staff, we decided to hold the prom as scheduled," said Parkrose School District superintendent Michael Lopes Serrao in a public letter.
Yakots told NBC News in statement that "school resource officers will be on hand to engage with the students to show support while providing a presence" during prom night.
"Lots of love for our Parkrose Community! Prom is still on," Parkrose High School principal Molly Ouche wrote on Twitter. "Take care of each other."
Granados Dias is currently at the Multnomah County Detention Center on charges of possession of a firearm in a public building, attempting to discharge a firearm at a school, reckless endangerment, and possession of a loaded firearm in a public place, according to Portland police.
It wasn't immediately clear if he has a lawyer. He is being held in lieu of $500,000 bail and is expected to appear in court on Monday.