About an hour after Omar Mateen left home, preparing for what became the 2016 massacre at the Pulse nightclub in Orlando, Florida, his wife, Noor Salman, sent him a text.
It suggested what he should say if his mother invited him over to observe Ramadan, the Muslim holiday of fasting and prayer. Prosecutors say it was intended as a cover story, in case someone found out what he planned to do. Her lawyers say it was an innocent message.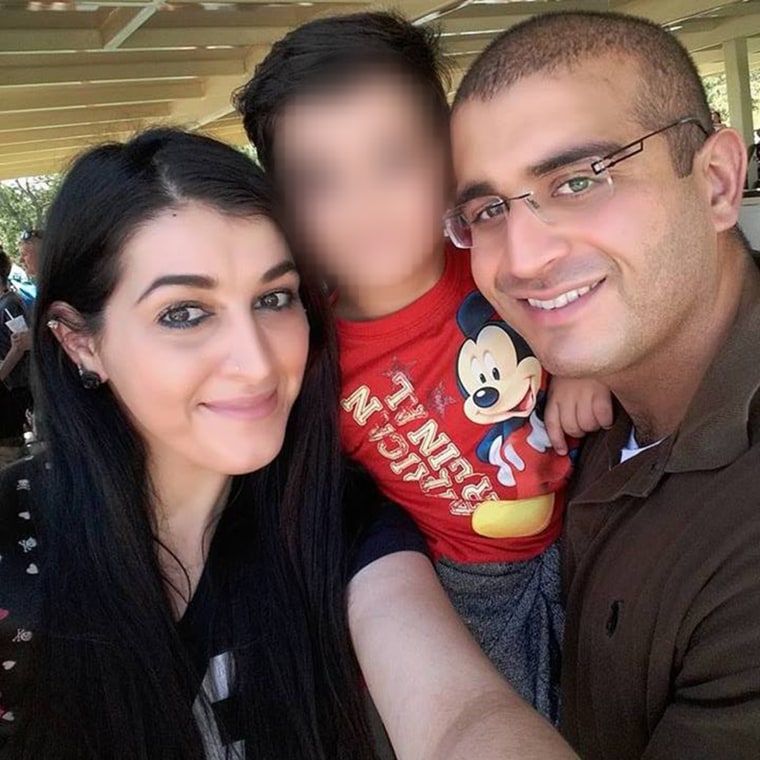 Did Salman know what Mateen was up to when he left their house in Fort Pierce, Florida, around 5 p.m. on June 11, 2016?
About nine hours later, around 2 a.m., Mateen opened fire at the nightclub, leaving 49 people dead and 53 injured.
Now, the central questions in Salman's trial are whether she knew or helped her husband plan the attack.
Lawyers were due to deliver their opening statements on Wednesday in the only criminal case to stem from one of the deadliest mass shootings in U.S. history. Mateen was killed at the scene when Orlando police broke through a nightclub wall and shot him.
Prosecutors will tell a federal court jury in Orlando that she knew her husband was heavily armed when he left the house in a rented van and, as she later told the FBI, "that he was going to do something bad."
But her lawyers say the text was an innocent message reflecting that Mateen often went out in the evening, telling his wife he was going to visit a friend. Salman's subsequent statement to the FBI was made under duress, her lawyers say, referring to her as a physically abused woman who was easily led.
The government equates Mateen's actions with supporting terrorism, because he repeatedly pledged allegiance to ISIS before and during the attack. For that reason, Salman is charged with aiding him in providing material support to a terror group.
Prosecutors say she and Mateen scouted locations for possible attacks and went on an 11-day spending spree before the shooting — buying guns, ammunition, jewelry and electronics — to equip him and give her financial security after his death.
She's also charged with obstruction of justice, accused of misleading police and FBI agents by making contradictory statements about whether she knew what he was planning.
During a pre-trial hearing, investigators said that she initially told the FBI she had no idea what her husband was planning. But later, they testified, Salman said that the week before the shooting, she and her husband were driving past the Pulse nightclub when he said, "How upset are people going to be when it gets attacked."
That statement was a false confession, her lawyers say, because an analysis of phone records shows that they were never near the Pulse nightclub in the days before the shooting.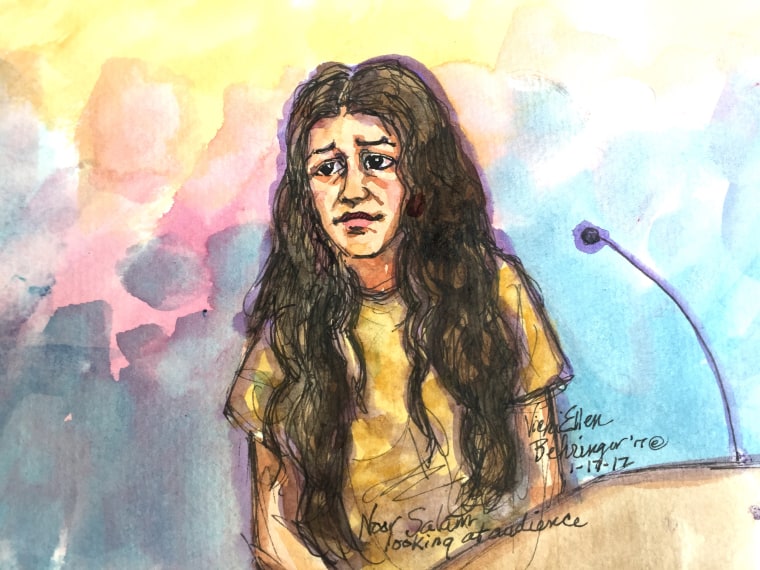 Over objections from the defense, jurors will be shown video of the shooting scene taken from surveillance and police body cameras. They will also hear the audio of 911 calls from people inside the club, as well as Mateen's phone conversations with Orlando police during the shooting rampage.
The trial may help answer whether Mateen targeted the Pulse nightclub because it was popular with Orlando's gay community. A defense court filing says Mateen first went to Disney Springs after leaving his house. After midnight, he conducted online searches on downtown nightclubs and went to one before finally heading for Pulse, the filing says, suggesting he did not settle on his target until just before the attack.
If convicted, Salman, 31, could face a maximum sentence of life in prison.