After a mandatory evacuation was reduced to a "warning" around Lake Oroville, California, many residents are still wary Wednesday about returning home as days of rain still threaten to compromise the spillway of America's tallest dam.
Those living in the area around Lake Oroville were told by Butte County Sheriff Kory Honea on Tuesday "to remain vigilant" and prepare for "rapidly changing" conditions as they return to their homes.
On Tuesday, President Donald Trump approved signed an order allowing federal funds to aid local and state spillway repair efforts, NBC Bay Area reported.
After authorities rapidly drained water from the lake at 100,000 cubic feet per second over the few days, and bolstered the area with boulders and reinforcements, the risk to locals had been greatly reduced, according to Honea.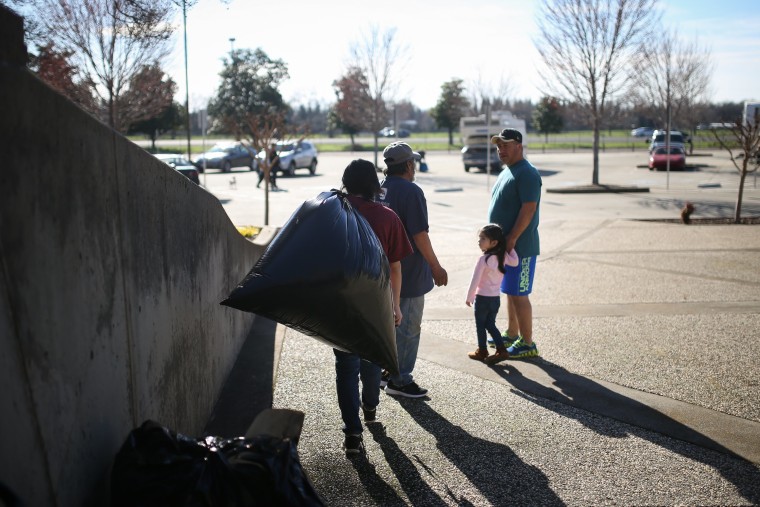 But heavy rains are forecast to roll into the area on Wednesday night, causing some to stay in shelters rather than risk packing up and fleeing all over again.
"My plan is to stay here," Donald Azevedo, who evacuated from Marysville, California, with his wife, said. "I'm not trying to risk traffic, being stuck in floods. I'm safe where I'm at."
PHOTOS: Crippled Oroville Dam Threatens Gold Rush Town
Azevedo, who spent two nights at the Nevada County Fairgrounds, lives downstream from Lake Oroville and said he plans to wait out the storms.
Rain is anticipated to start Wednesday evening and is predicted to last through to the following Wednesday, according to Weather.com.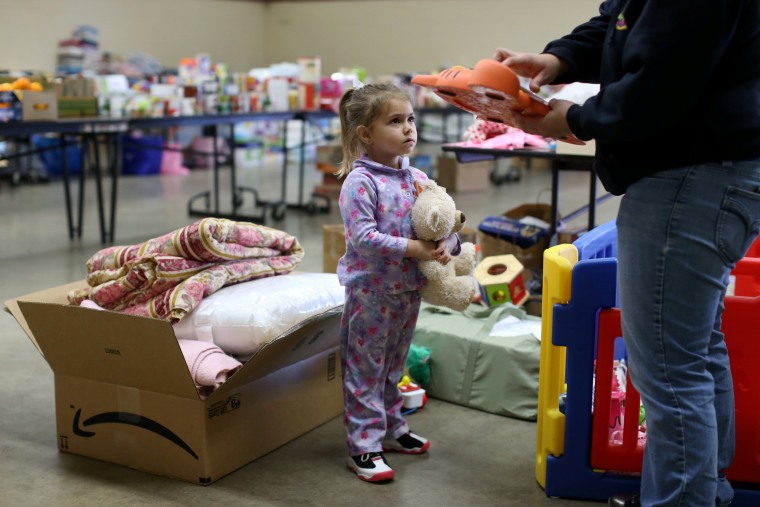 Forecasts say two to four inches of rain are expected on Wednesday, but the weather is anticipated to be colder than initially projected, which means there is likely to be less rain and therefore less runoff.
Inclement weather will put the newly-placed reinforcements — 1,200 tons of boulders being placed each hour around the eroded spillway — to the test.
While some of the nearly 200,000 evacuees, who raced to escape the area surrounding the eroded spillway on Sunday, have decided to stay put in shelters, others are willing to take the risk and continue life as normal regardless of the looming storms.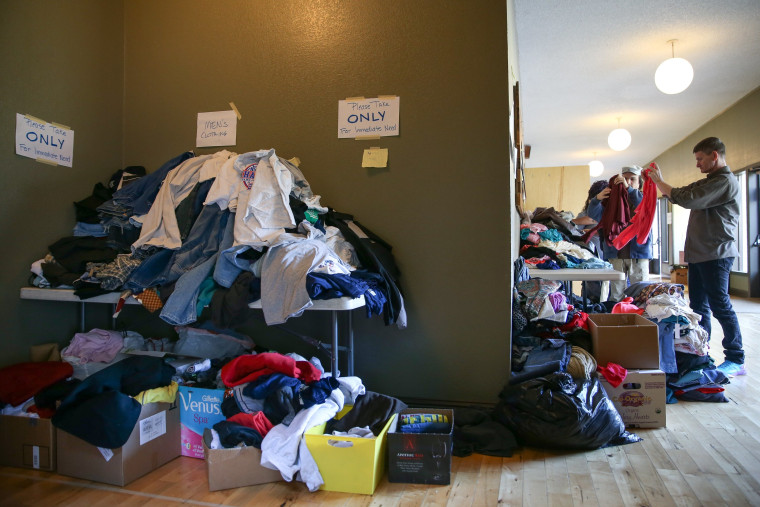 Margaret Johnston, of Oroville, said she was willing to take the risk at home.
"You don't appreciate home until it's taken away from you," said Johnston, who spent the last two nights sheltering at a church in Chico, California.
Related: Tens of Thousands of Californians Allowed to Return Home Around Dam
She said the rush to leave was "very frustrating" as she threw belongings into black garbage bags, loaded them into the car before quickly becoming trapped in bumper-to-bumper traffic.
Rod Remocal, who fled his home on Sunday, said he was going to leave the shelter but would be at the ready for another notice to evacuate.
"This time we're going to be on call like they said," Remocal said.