Maybe the 21st time will be the charm for Hollywood sound mixer extraordinaire Kevin O'Connell.
That's how many times O'Connell, who has worked on movies ranging from "Top Gun" to "Transformers," has been nominated for an Oscar in the Best Sound/Sound Mixing category.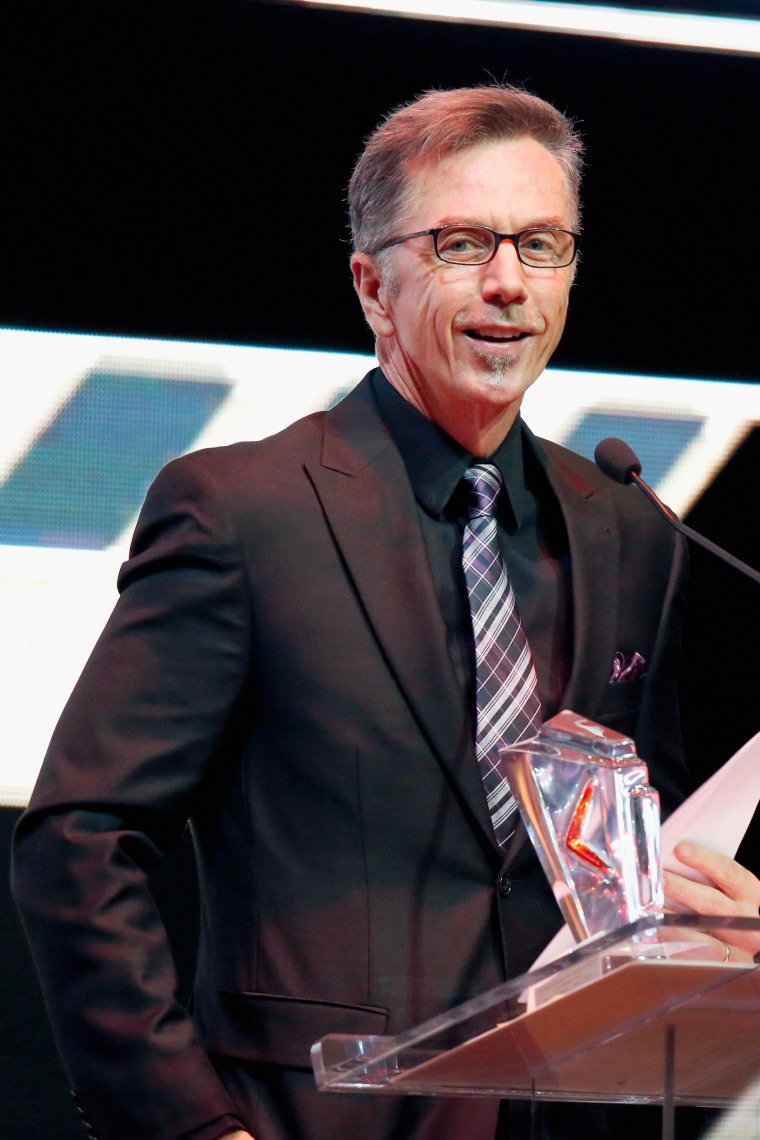 In fact O'Connell holds the record for the most number of Academy Award nominations without a win, his first coming in 1984 for the tear-jerker "Terms of Endearment."
"Yes, I have been called the Susan Lucci of the Academy Awards," O'Connell said with a chuckle, referring to the actress who played the devious Erica Kane on the long-running soap opera "All My Children" and needed 19 tries before she finally took home an Emmy.
But O'Connell, 59, who is in the running again on Sunday for his work on the Mel Gibson war movie "Hacksaw Ridge," told NBC News he feels this could be the year his winless streak ends.
"I think we have a better shot in years past," he said. "It's a difficult category because there are so many really good movies. But we've also been nominated for best picture, best actor, best director and that means the Academy folks in general like the movie."
One of his more recent Oscar nominations was in 2007 for his work on another Gibson movie call "Apocalypto" "and that didn't get as many high profile nominations," O'Connell said. "So I'm hopeful this year."
Lucci told NBC News she's got her fingers crossed for O'Connell.
"Yes, of course I am rooting for him," Lucci said. "Anyone who has been nominated 21 times for an Academy Award must be excellent at what he does. It shows he has the respect of his peers in the industry."
Lucci said she has not yet seen "Hacksaw Ridge" but plans on doing so soon. "I've heard lots of good things about it," she said.
O'Connell said he keeps the 20 Oscar-winning acceptance speeches he never got to deliver in a drawer and has a 21st ready to go on Sunday — if he wins.
"The acceptance speech always changes over the years, but the one constant would be thanking my mother for getting me into this business 40 years ago," he said of his mom, Skippy O'Connell. "She died in 2007 on the night of the Academy Awards when I lost for the 19th time. She was in the hospital and insisted I go to the ceremony because she would never want me not to go."
O'Connell said he raced to the hospital after he lost to see his mom, and deliver the bad news. "She died in my arms," he said.
Born on Long Island and raised in Los Angeles, O'Connell's burning passion as a child was to be a firefighter — not a sound mixer, whose job is to record all the sound recorded on the set while a movie is being made.
"I was a LA County firefighter when I was 19, riding in trucks and putting out brush fires," he said. "It was very exciting but I would come home from fires battered and beat up and my mother started crying."
O'Connell said his mom worked in the sound department at 20th Century Fox and begged him to come by the studio and try to get a job there.
"Once I got started there, I never looked back," he said.
Starting off as an apprentice, O'Connell learned the craft and got his first credit as a recording technician in 1980 for "Star Wars: Episode V-The Empire Strikes Back." He earned his first credit as sound mixer on the 1982 Steve Martin comedy "Dead Men Don't Wear Plaid."
From then on, O'Connell worked on some of the biggest movies to come out of Tinseltown, including all three "Spider-Man" movies (two of which earned him Oscar nominations).
While O'Connell hopes to take home the Oscar, Hollywood insiders say the statue is likely to go to "La La Land," the retro romantic musical that is the movie to beat this year at the Academy Awards with 14 nominations — including one for sound mixing.
It's a category that tends to reward musicals like "Chicago" or "Les Miserables," both of which won Oscars for best sound mixing, according to The Hollywood Reporter.
But the war movie "Black Hawk Down" beat out another big musical, "Moulin Rouge," in this category in 2002. And O'Connell said the sounds they came up with for the Battle of Okinawa scenes are jarring and memorable.
"It makes you feel like you're on that battlefield," he said.