AMALIA, N.M. — A resident who owns the sprawling New Mexico land where a makeshift compound was discovered says he notified authorities about spotting a missing boy on his property, but they didn't step foot on the grounds — until it was too late.
Jason Badger owns the land in rural New Mexico where investigators raided a squalid compound last Friday while looking for Abdul-ghani Wahhaj, a toddler who was last seen in Jonesboro, Georgia, with his father, Siraj Ibn Wahhaj. They found the elder Wahhaj, four other adults and 11 starving children ages 1 to 15. But there was no sign of the boy.
Badger said he had spotted Wahhaj, 40, at the end of January, as well as his son. But at that point, he had no idea that the boy was considered missing.
"I'd given Siraj and that little kid a ride. He's been in my truck," Badger told NBC News on Thursday.
It wasn't until about four months ago, when he saw missing child posters with Abdul-ghani on them, that he realized that the boy might have been kidnapped.
He said he immediately called authorities in Clayton County, Georgia, the Missing and Exploited Children hotline, New Mexico state troopers, and the Tao County Sheriffs Office.
Authorities set up surveillance, but didn't enter the property to investigate, Badger said. It wasn't until last week that authorities saw a text from within the compound asking for help that they were granted a search warrant and raided it.
Then on Monday, investigators returned to the property, and found the remains of a boy. A positive identification is still pending, but officials believe it is Abdul-ghani.
On Thursday, Badger expressed outrage that, after he had reported seeing the boy, it took so long for officials to come onto his property.
"If this child was still alive at that point in time — end of April, beginning of May, when they were notified — then somebody needs to be held accountable," he said.
A spokesman for the Tao County Sheriff's Office, the lead agency in the case, told NBC News that their officers followed up on the tip from Badger with photographs, from on the ground and overhead, and that Abdul-ghani was not in any of the photos — leaving them without justification for entering the property.
"It's not that it was being ignored at all, but there are certain things under those circumstances that under the law, that they're allowed to do," the spokesman, Steve Fuhlendorf, said. "We still don't know if they actually saw the boy in question. All we know is that they thought they saw somebody that may have looked like him, and that was not sufficient to be able to get a search warrant and go in and proceed from there."
A separate issue that may have circumvented that problem — Badger trying to evict the residents from his land — was muddied by a lack of paperwork, Fuhlendorf said.
"The Badgers had asked for these people to be removed from their property," Fuhlendorf said. "However, they didn't file the proper paperwork or any kind of procedure in order to make that happen. Consequently, the judge told them to refile, to get their paperwork right and refile, which they never did."
Badger told NBC News that he felt that authorities "weren't trying hard enough."
"There's no excuse. An innocent child that's sick and here in pain, suffering obviously," he said. "It's not excusable at all."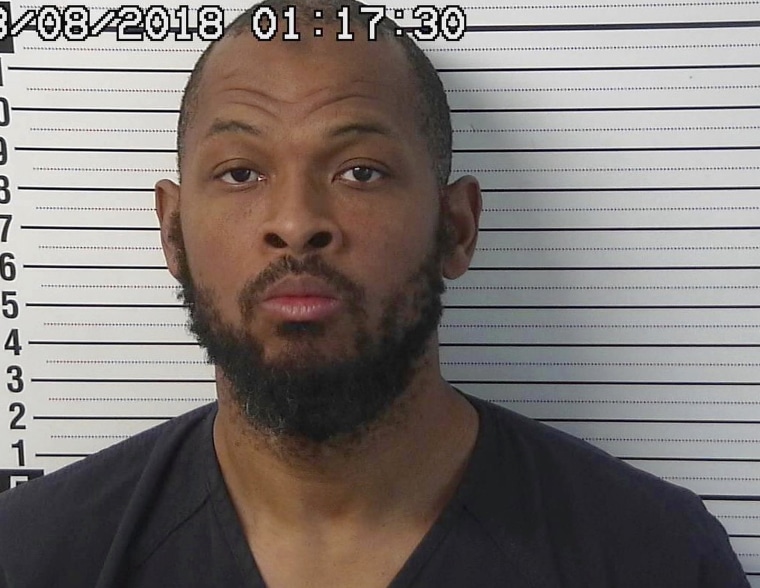 The case took a bizarre twist on Wednesday, when court documents alleged that Wahhaj was training one of the children in the compound to commit school shootings.
Few details are known about those living in the compound. After the raid, Taos County Sheriff Jerry Hogrefe said that a tactical unit had been sent because the residents were likely "heavily armed and considered extremist of the Muslim belief."
Wahhaj identified himself as "the son of the famous Muslim Imam Siraj Wahhaj" in a 2006 federal court filing obtained by The Associated Press. He said he was harassed by customs agents at New York's Kennedy International Airport before and after a trip to Morocco, according to the AP.
NBC's Gadi Schwartz reported from Amalia, and Elizabeth Chuck from New York.