Two suspicious packages found Thursday addressed to former Vice President Joe Biden and another that was sent to Robert De Niro at his office New York City are similar to the pipe bombs that have been sent to other political and media figures in the past few days, according to the FBI.
Investigators were looking into whether some of the packages — which were also sent to former President Barack Obama, former Secretary of State Hillary Clinton, former CIA Director John Brennan, former Attorney General Eric Holder and Rep. Maxine Waters, D-Calif. — were sent from a mail facility in Opa-Locka, north of Miami, senior law enforcement officials told NBC News.
The facility, the largest in South Florida, handles only packages — not letters — that are being sent into and out of South Florida from and to all parts of the country.
One package addressed to Biden was discovered Thursday at a postal facility in New Castle, Delaware, and another was found at a postal facility in Wilmington, Delaware, officials said. They had suspected Wednesday that a package addressed to Biden was somewhere within the postal system.
Speaking Thursday night at the State University of New York at Buffalo, Biden cautioned: "Folks, we don't have all the facts yet."
The he added: "My hope is this recent spate of who knows what they were, pipe bombs being mailed, might wake everybody in my business up a little bit and we will begin to put this nation back together again."
The package sent to De Niro was found at 375 Greenwich St., the site of the restaurant Tribeca Grill, which he co-owns, and the offices of De Niro's Tribeca Productions. There was no need to evacuate because the building was empty, police said.
An employee of De Niro's called authorities at around 4 a.m. Thursday after he realized that a package he had seen earlier in the week looked like the others, officials said.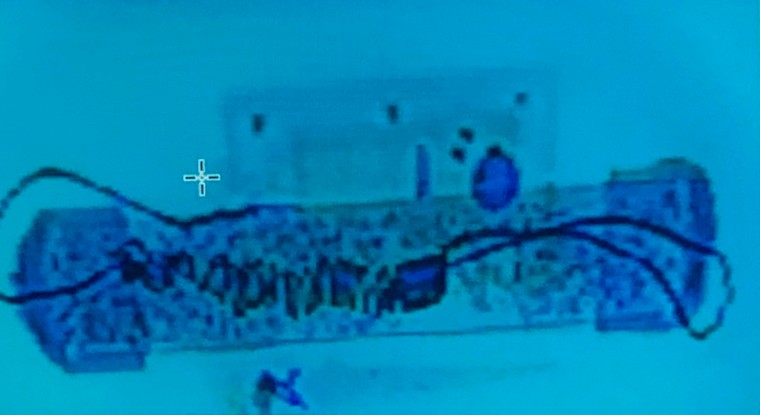 The employee, a retired New York police detective, "was awake and watching the news and saw the image of the packaging that has been common to most of these devices as they have turned up at various locations," said John Miller, the New York Police Department's deputy commissioner of intelligence and counterterrorism.
"It struck him that they looked very much like a package he had seen on Tuesday in mail he was to screen for Robert De Niro Productions at their offices on Greenwich Street," Miller said.
The package was addressed to De Niro, a frequent critic of President Donald Trump, said officials, who said the envelope was similar to the ones that were found Wednesday, including a return address for Rep. Debbie Wasserman Schultz, D-Fla.
The CNN package arrived by mail at a screening facility in Midtown Manhattan before it was delivered by courier to CNN's offices, an official said. The package wasn't screened because it was relatively small.
The devices were poorly made, and some couldn't have exploded, but it's unclear whether that was intentional or whether they were just badly constructed, officials said. They said that some of the bombs had substantial flaws, that some had subtle flaws and that some had yet to be examined.
---
Mail bombing targets:
Former Secretary of State Hillary Clinton
Former President Barack Obama
Former CIA Director John Brennan
Billionaire George Soros
Former Attorney General Eric Holder
Rep. Maxine Waters, D-Calif. (two )
Actor Robert De Niro
Former Vice President Joe Biden (two)
---
Even if some of these explosives were defective, New York Police Commissioner James O'Neill said, investigators "are treating them as live devices."
Officials said that they weren't aware of any new devices' having been discovered but that they were still concerned that there could be more, and they cautioned anyone who comes across a similar package to treat it as dangerous.
New York Mayor Bill de Blasio called the packages "clearly an effort to terrorize people politically, to choose people for political purposes and attack them because of their beliefs."
"That is the kind of thing we have seen before in this city, and we reject and we will not be intimidated by it," he said.
Trump tweeted Thursday morning that a "very big part of the Anger we see today in our society is caused by the purposely false and inaccurate reporting of the Mainstream Media that I refer to as Fake News."
The president's remark came after he called for unity and civility before a bill signing event at the White House on Wednesday afternoon as the packages were being discovered.
He said at an event Wednesday night that Americans "should stop treating political opponents as morally defective," not "compare political opponents to historical villains" and "not mob people in public."
Bill Bratton, a senior law enforcement analyst for MSNBC who led the police departments in Boston, New York and Los Angeles, said on MSNBC that because the FBI was working with so many bombs that it would be easier to determine where they came from and what their purpose was.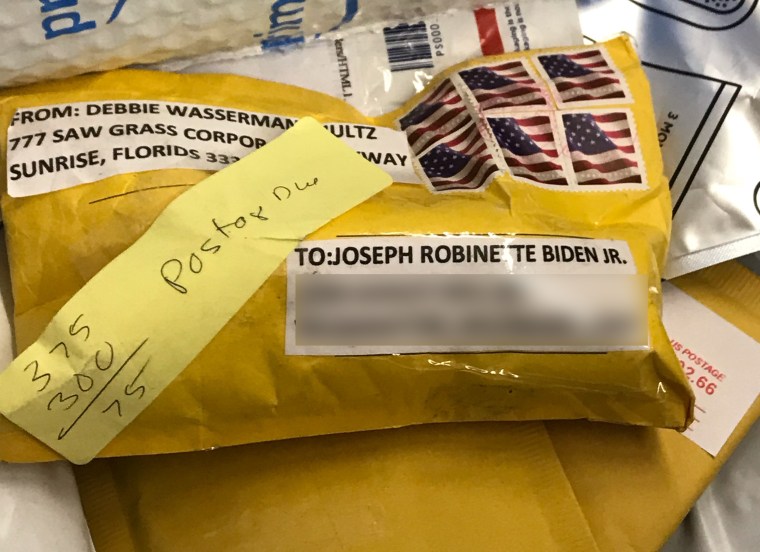 "There's the potential for a slip-up," he said.
O'Neill also said he was confident that "we will identify and arrest a person or people responsible for these acts."