Two people have been charged with second-degree murder in the September slaying of a Colorado man, authorities said Monday.
After a weeklong search, authorities found Luciano Pogorzelski, 23, and Madison Blackburn, 21, in North Carolina over the weekend and arrested the pair on unrelated drug charges.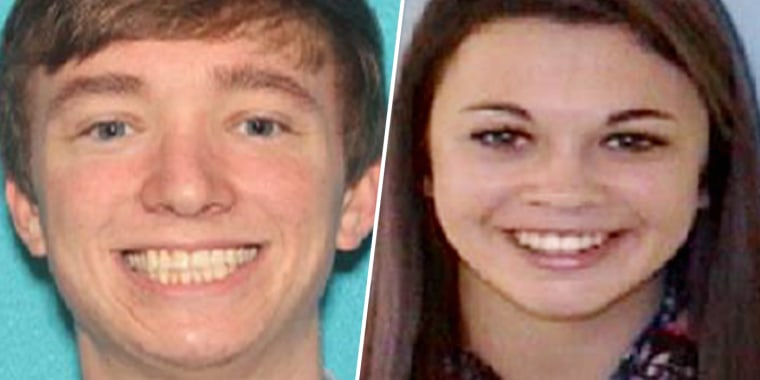 On Monday, they were charged in the Sept. 28 death of Richard Fay, 39, in Cañon City, Colorado. The pair is expected to be extradited back to Colorado to face the charges, Sgt. Steve Huskey said.
Fay was killed outside his home last month, and Pogorzelski and Blackburn had "contact" with him before he was shot to death, Huskey said. Police have not provided additional details.
Authorities initially described the pair as persons of interest in the slaying and asked the public for help locating them.
Authorities have not provided details about the relationship between Pogorzelski and Blackburn and Fay.
Officials in Cañon City said it wasn't immediately clear if the pair has lawyers.