It took a pair of powerful pachyderms to keep a stranded big rig from tipping over on a Louisiana highway.
The feat was captured in pictures released by Natchitoches Parish sheriff's deputies, who received a call early Tuesday about an 18-wheeler that was stuck in mud on the shoulder of Interstate 49 near Powhatan.
The deputies found that the two elephants were already mobilized, pushing their weight to hold the truck upright.
It turned out that the truck was carrying three elephants from New Orleans to the Dallas area, where they will be in the circus, sheriff's deputies said. A wrecker was called to free the truck. No citations were issued.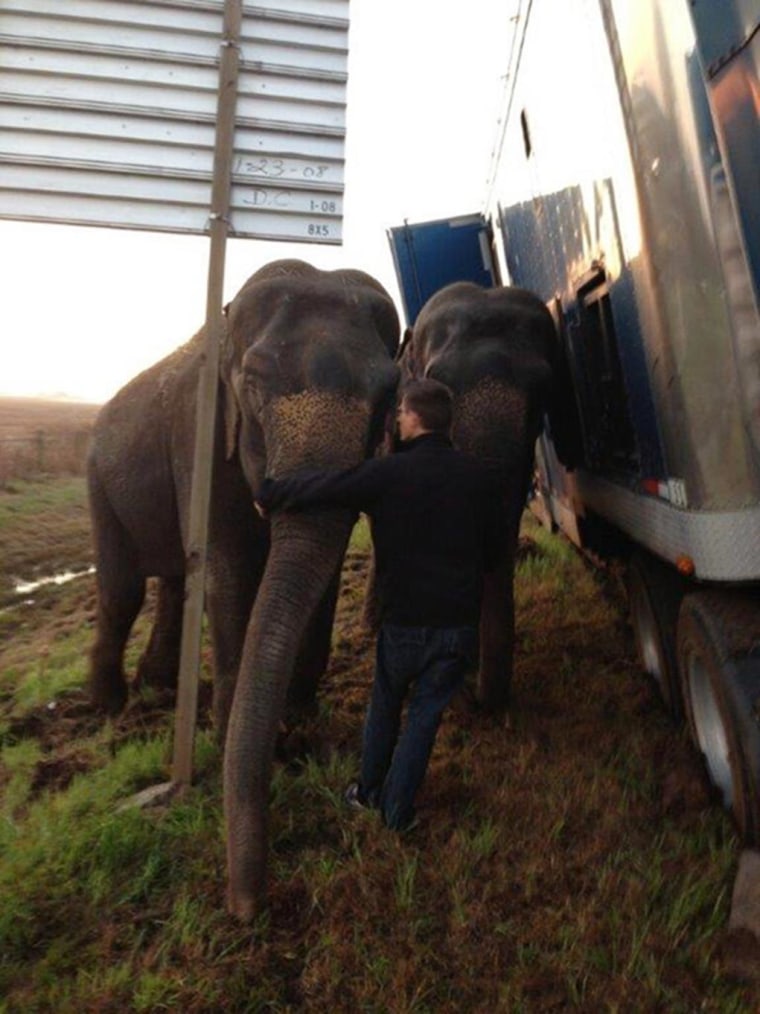 IN-DEPTH
— Erik Ortiz