Two people wanted for questioning in a Colorado murder last month were found in North Carolina, authorities said Saturday.
The pair, identified as Luciano Pogorzelski, 23, and Madison Blackburn, 21, was discovered at a gas station near a relative's home in the city of Gastonia, outside Charlotte, according to authorities in Colorado.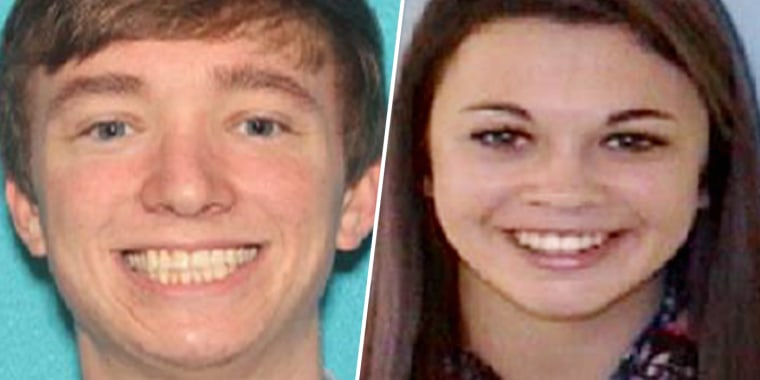 Acting on a tip, Pogorzelski and Blackburn were arrested on drug charges unrelated to the Sept. 28 murder of Richard Fay, 39, Huskey said in a statement.
Fay was found shot to death outside his home that night, Cañon City Police Sgt. Steven Huskey said.
Witnesses described seeing a dark-colored sedan with out-of-state license plates in the area shortly before hearing a gunshot, Huskey said.
"It is believed they had contact with Fay before his death," Huskey said in an email.
On Sept. 30, Cañon City Police issued a news release asking for help locating the pair, who were described as persons of interest in Fay's murder.
Authorities from Colorado were preparing warrants to search and arrest Pogorzelski and Blackburn, Huskey said Saturday.
Additional details about the relationship between Pogorzelski and Blackburn or their relationship with Fay were not immediately available. Huskey said that information had not yet been released.