A decade ago, a group of citizens in Pennsylvania sued the state over its electronic voting machines, arguing the lack of a paper trail made hand recounts impossible, which could leave the outcome of an election in doubt.
After nine years of hearings and appeals, they lost the case. And when Pennsylvanians go to the polls to elect a new president in a month, more than 80 percent of them will be using machines that don't have a paper-backed audit.
Watch NBC Nightly News with Lester Holt on Thursday for more on this story
An attorney who represented the voters in the suit is now a state official in charge of voting technology. She insists that even though most Pennsylvania precincts don't have a safeguard she once deemed essential, the integrity of the election isn't in danger.
"If you can be satisfied that your process is secure from end to end, then the risk of tampering is very low," Deputy Secretary of State Marian Schneider told NBC News.
Eight out of 10 Americans will vote in November using a paper ballot or an electronic machine that produces a paper trail. But there are 15 states in which at least some voters will use machines without a paper trail in November. Among them, Pennsylvania is hugely important.
"Both the Trump campaign and the Clinton campaign know that if Donald Trump wins Pennsylvania, he's almost certainly going to be the next president of the United States," said NBC analyst Mark Halperin.
With Hillary Clinton leading by up to 12 points in Pennsylvania in the most recent poll, Trump already has tried to sow seeds of doubt about the result there. At a campaign stop in Altoona in August, he said the election could be stolen.
"The only way they can beat it, in my opinion, and I mean this 100 percent, if in certain sections of the state they cheat," he said.
Opinion: Protecting Our Voting Machines from Hackers
Experts agree that it would be nearly impossible to hijack the Nov. 8 vote.
Breaches in Arizona and Illinois, tied to Russian hackers by intelligence officials, involved Internet-linked registration databases, not the manipulation of voting or tabulation machines, which are offline. But any meddling can undermine public confidence in the system's integrity. Even benign breakdowns of aging equipment — 43 states have machines that are more than a decade old — can stir chaos and uncertainty.
The antidote, many experts say, is replacing the old machines with ones that provide paper ballots or receipts that can be used to verify any outcome in the event of a close call, challenge or catastrophe.
"I really think it's negligence for a secretary of state anywhere in the country now not to have a paper trail for their votes, not to have some backup system, because the risks are just too great in this cyber Wild West," Rep. Adam Schiff, the ranking Democrat on the House Intelligence Committee, said last month.
"We don't want to go through another contested election like 2000, let alone one where we may have a foreign government trying to interfere with our democracy."
Related: Hackers Target Election Systems in 20 States
Ben Ginsberg, a Republican lawyer who played a key role in the 2000 Florida recount, said there's a simple way to allay the fears.
"What the states should do if people are worried about the results on machines without paper trail is to provide paper ballots so individuals can vote on ballots that will be preserved for any recount," said Ginsberg, who is an NBC analyst.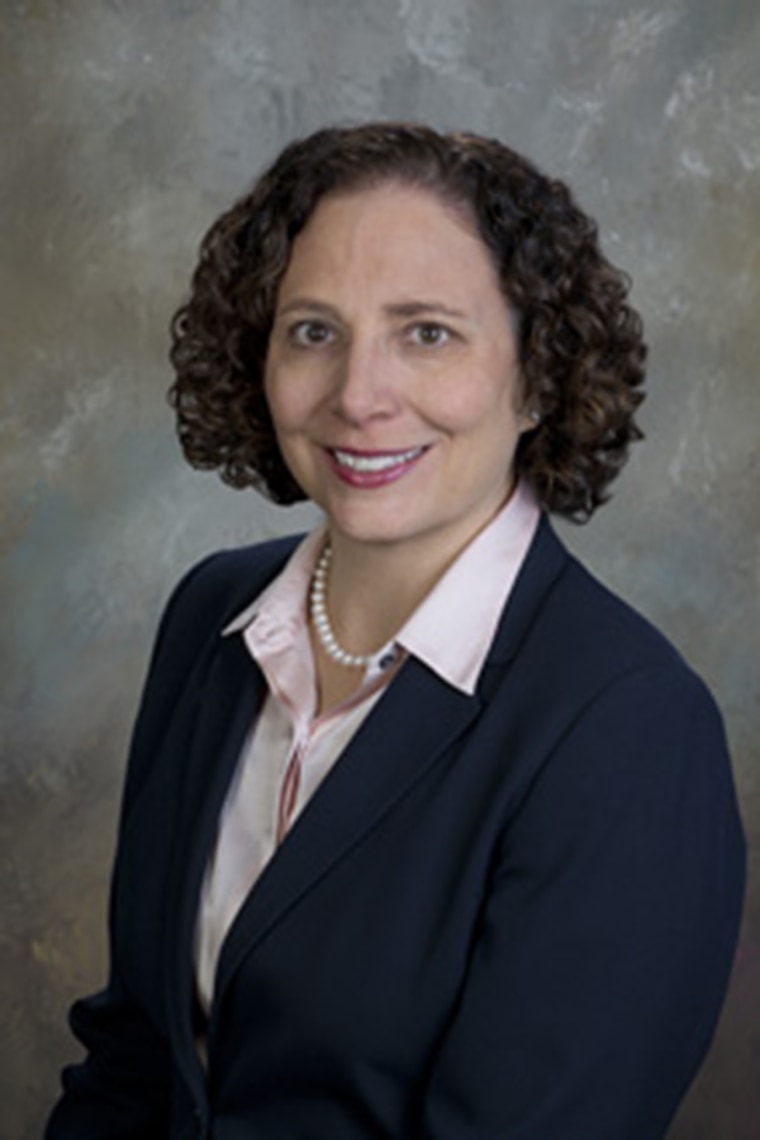 In Pennsylvania, there are no plans for such a failsafe.
Schneider, who once outlined all the ways electronic voting machines could fail in legal briefs, said there is a little chance of a hack because the computers counties use to program machines and the machines themselves are not connected to the Internet. The state is one of 33 that have accepted the Department of Homeland Security's offer of a security check for their voting systems.
"Those measures will substantially reduce any risks of breaches of security," she said, adding that she has received no specific warnings about a credible threat to Pennsylvania voting from federal officials.
But what if Clinton wins Pennsylvania and the election and Trump or his surrogates claim the next day that there was cheating? Schneider could not explain how the state would convince voters the electronic tally was accurate without paper to check it against and dismiss any concerns.
"I think that he would have to have some [evidence]," Schneider said. "I think that those concerns would be unfounded because the risk of that happening is very low, as I've described."
But when the voter lawsuit was filed in 2006, Schneider cited such concerns as the reason problem-plagued electronic machines without a paper backup should be ditched.
"The inaccuracy, unreliability and lack of a permanent record not only violates the Pennsylvania Election Code and Constitution, but in addition has eroded the public's confidence in the election process because there can be no audit or effective recount following machine failure of accusations of unreliability or tampering," the suit charged.
Read: Deputy Secretary of State Marian Schneider's full statement
The OSET Institute, the Silicon Valley steward of a project called Trust the Vote, is trying to revolutionize the world of elections by building new systems that would be more secure and verifiable. In its vision, every vote would be backed by a piece of paper because Americans need tangible proof that their ballots were counted.
"If you end up in a close election, and you have a jurisdiction where there is no paper ballot of record, what will you do? What do we do? Decide we're just not gonna count that jurisdiction?" OSET co-founder Gregory Miller said.
"I don't think that's gonna go over very well."