The family of a Cornell University freshman who died after attending a fraternity party last month is offering a $10,000 reward to anyone with information about his death.
Antonio Tsialas, an 18-year-old from Miami, went missing in late October during Parents' Weekend, and his body was found inside the Fall Creek gorge in Ithaca, New York, a few days later. He was last seen leaving an event at the Phi Kappa Psi fraternity, which was subsequently suspended.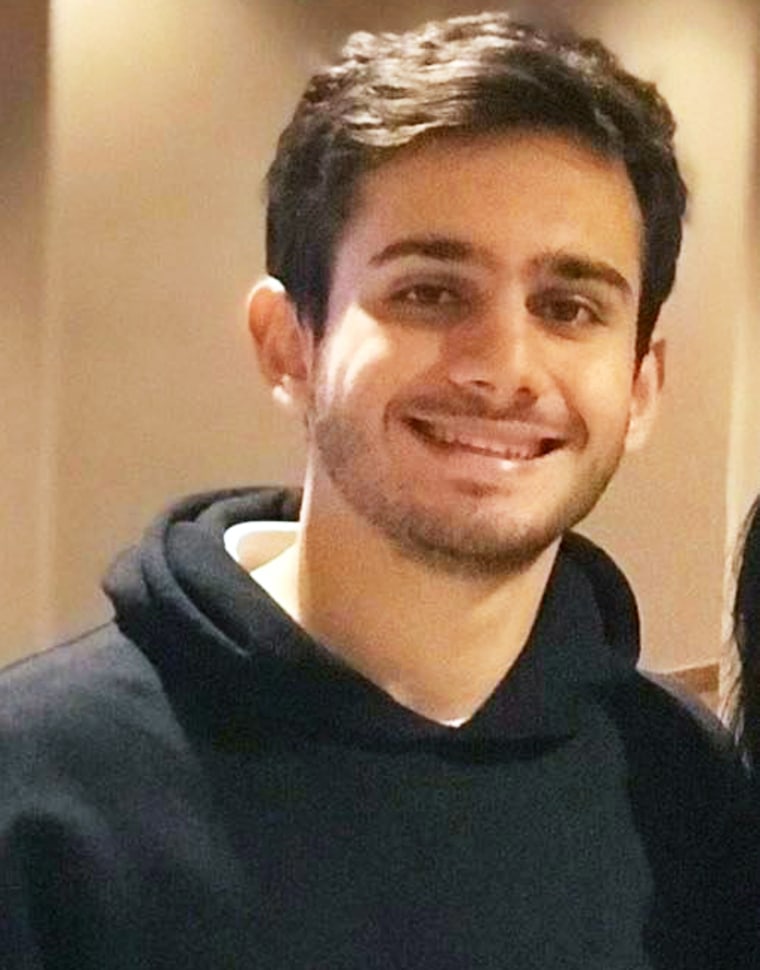 The Cornell University Police said they suspect no foul play, but almost a month later, Antonio's parents, who were visiting their son at the time of his disappearance, are still searching for answers.
Both Antonio's parents, Flavia Tomasello and John Tsialas, told NBC News that their son was extremely social and unlikely to have gone to the party alone.
They also said Antonio expressed to them during previous visits that he was adjusting well at Cornell and that he was extremely happy to be at the university.
"He was always looking to be with other people," Flavia Tomasello said. "He was not the type to be going out by himself, never."
Antonio had dinner with his mother the night before and told her that he had to work on a project for his economics course. Flavia Tomasello told NBC News that she saw the project up on his computer after his disappearance, and that they believe he left it after being invited out.
"The most baffling about the situation is that from the time that he was seen at the party and then the space of which he was discovered at the location afterwards, no one has said anything," John Tsialas said. "No one has acknowledged anything. It's just very baffling, confusing."
As they work to learn more about the circumstances surrounding their son's death, Antonio's parents took out a full page advertisement in the Monday issue of The Cornell Daily Sun, the Ivy League school's student newspaper.
In the ad, the couple said they are offering a $10,000 reward to "the first person to call with verifiable information about how and why Antonio died on the night of October 24, 2019."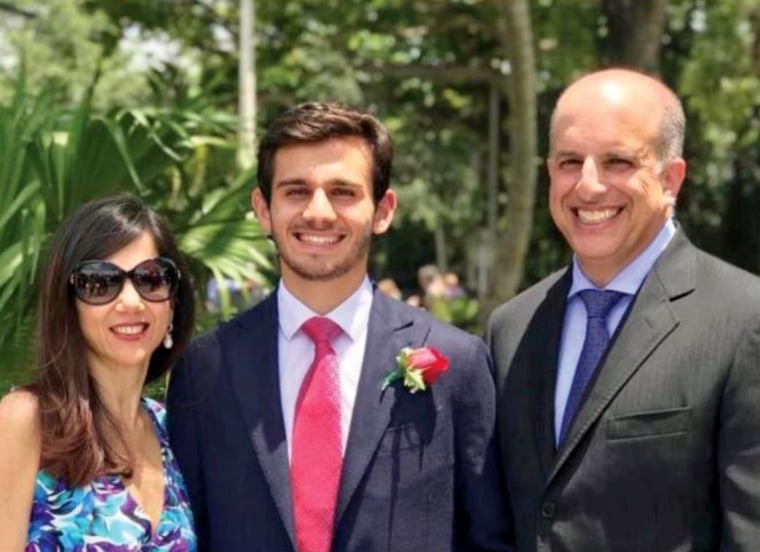 Antonio's parents want to know if people were with their son when he died and are hoping those with more information will come forward. They are also calling for a closer investigation into Cornell's Greek Life, according to NBC Miami.
"Our message is not just to resolve and do closure for ourselves, like we have said multiple times, no one is going to bring our Antonio back," Flavia Tomasello said. "But I think we as parents deserve the truth and the community needs to know."
Antonio's parents said they hope to help prevent the same tragedy from happening again and warn kids that they need to be more aware of their surroundings.
"We're still mourning and we're talking about it and it's tough for us to discuss these things with you guys," John Tsialas said. "But we want the story to come out so that this doesn't happen to someone else."
John Tsialas said he hopes the reward will encourage other people to come forward with any information that might help lead the family to answers.
"The Cornell University Police continue to actively investigate Antonio Tsialas's tragic death and the events of the night that preceded it. Over 150 leads have been received and are being followed up on, which include numerous personal interviews," Cornell University Police Chief Dave Honan said in a statement.
While Cornell investigates, the family's lawyer David Bianchi told NBC News that Antonio's parents have also hired private investigators.
"We're determined to get to the bottom of it," Bianchi said.
Ithaca Police told NBC News they are not involved in the investigation but have offered their assistance to the university police if needed.