ATLANTA — During a rally at the state Capitol Wednesday, lawyers for the family of a Georgia teenager found dead at school inside a rolled-up gym mat called on the governor to order a coroner's inquest.
The body of 17-year-old Kendrick Johnson was found Jan. 11, and sheriff's investigators concluded that he died in a freak accident. Johnson's parents insist someone must have killed him.
Johnson's parents and their lawyers were among about 20 speakers who addressed a crowd of roughly 200 people gathered for a "Who Killed K.J." rally on the steps of the Georgia Capitol.
Other speakers included Martin Luther King III, state lawmakers and various others. Another rally is being planned in Valdosta on Jan. 11, the anniversary of Johnson's death.
A coroner's inquest is necessary to change the official cause of death from accident to homicide so that it can be properly investigated, said Benjamin Crump, a lawyer for the Johnsons. He also represents the parents of Trayvon Martin, the teen shot and killed in Florida.
"Gov. Deal is aware that federal authorities, including the U.S. Attorney's Office and FBI, are looking into the case and we'll await their report to determine if further action is needed," Deal spokesman Brian Robinson said in an email after the rally. "Certainly, if another investigation is called for, the governor would be open to that."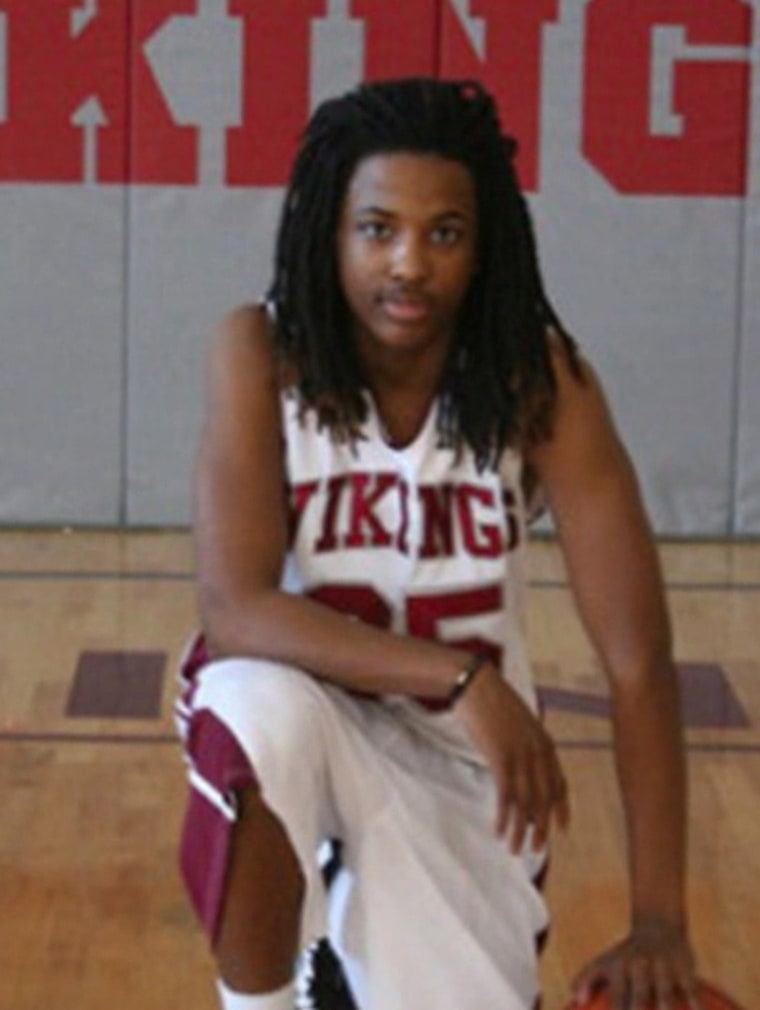 U.S. Attorney Michael Moore in October said he was conducting a formal review of the evidence in the case. He said if there's sufficient evidence to warrant a criminal civil rights investigation, he will ask the FBI to conduct it.
Authorities have said they suspect Johnson became trapped trying to retrieve a shoe that fell into the center of the large, rolled mat. A Georgia Bureau of Investigation medical examiner concluded that he died from positional asphyxia, meaning his body got stuck in a position in which he couldn't breathe.
Johnson's family had his body exhumed over the summer so they could get a second opinion from a private pathologist. Dr. William R. Anderson in an August report said he detected hemorrhaging on the right side of Johnson's neck. He concluded the teenager died from blunt force trauma near his carotid artery and that the fatal blow appeared to be non-accidental.
A lawyer for Johnson's parents filed court papers in October requesting that a judge order a coroner's inquest. The judge overseeing that case has said he'll wait to decide whether to order one until the U.S. attorney's office completes its review.
Crump says federal investigations take can take too long and that Johnson's parents have already waited 11 months and need answers. 
"We cannot wait on the federal government to do what the state government in Valdosta is supposed to do," he said.
Lawyers for the family on Tuesday filed a complaint with the Georgia secretary of state's office against Antonio Harrington, the owner of Harrington Funeral Home in Valdosta. When Johnson's body was exhumed for a second autopsy, some of his organs were missing and his body cavity was filled with newspaper, and the family claims Harrington misled them about the condition of his body or mishandled the body.
An attorney for the funeral home, Roy Copeland, did not return phone messages seeking comment Tuesday and Wednesday. Copeland has previously said Johnson's organs were missing when the body arrived at Harrington. He also defended the use of newspaper as being in keeping with standard embalming practices of filling body cavities with materials like sawdust or cotton.