The parents of the Ohio teenager who twice called 911 as he was suffocating inside a minivan are pushing for improvements to emergency response systems nationwide, telling NBC News in an exclusive interview that they hope reforms can save lives.
Kyle Plush, 16, somehow became pinned by a third-row seat in the back of a minivan parked at his school, Cincinnati authorities have said. He was found dead about five hours after the first of two 911 calls he made using his iPhone's voice-activated Siri tool.
Jill and Ron Plush, Kyle's parents, said 911 emergency dispatchers and first responders across the country should have the ability to pinpoint callers via GPS/mapping technology, just like Uber drivers. The comments came during their first television interview since their son's death.
"The process has to be the best, the technology has to be the best," said Ron Plush, adding that when a "life is in danger, you need that immediate response."
Watch the interview on "NBC Nightly News" on Tuesday and more live on "Megyn Kelly Today" at 9 a.m show on Wednesday.
The city of Cincinnati, for its part, has already pledged sweeping changes to their emergency response procedures. The local city council approved a $454,000 expenditure to ramp up staffing and improve technology at the emergency response center as part of a 12-month action plan.
Kyle's parents, who described their son as a "very creative, smart person," praised his quick-thinking after he became trapped in the car. "He was clever and he figured out a way to make a call to 911 ... and we're just so proud of him, of what he was able to do to try to save his life."
Emergency operators were first alerted to the trapped teen at 3:14 p.m. ET on April 10, Cincinnati police have said. Officers were dispatched and arrived at the school parking lot more than 10 minutes later, but they could not find Kyle or anyone in distress. Police have noted that Kyle did not directly respond to the dispatcher's questions.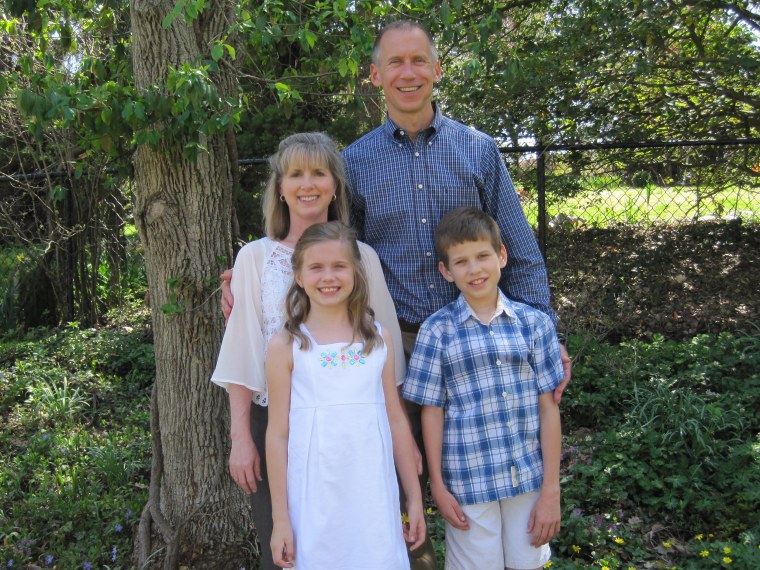 He made a second 911 call at 3:35 p.m., providing dispatchers with the make and model of the vehicle — a 2004 Honda Odyssey — and a heartbreaking message: "I probably don't have much time left, so tell my mom that I love her if I die."
A sheriff's deputy went to the scene but still did not report seeing anything wrong. Kyle was then discovered shortly after 8 p.m. by his father, and first responders were unable to revive the boy. The Hamilton County Coroner's Office ruled death was accidental, caused by asphyxia due to chest compression.
Cincinnati Police Chief Eliot Isaac said in April that the department was investigating the second call in particular, and why the dispatcher was unable to relay information that would have helped the deputy locate Plush.
"If you met Kyle, he was just an unforgettable kid," said Jill Plush. "He always had a smile on his face, he was always friendly to people that he would walk by, he had a larger-than-life personality."
"Kyle and I were very close," Jill Plush added. "We went through a lot together, and it's really hard ... to go on every day without him."