The parents of a missing Colorado boy made an emotional plea to the public on Wednesday, asking any potential witness to come forward and "imagine how afraid" their son must be.
Landen Hiott and Al Stauch, the mother and father of missing 11-year-old Gannon Stauch, said witnesses will be crucial to find their Colorado Springs boy, who has not been seen since Jan. 27.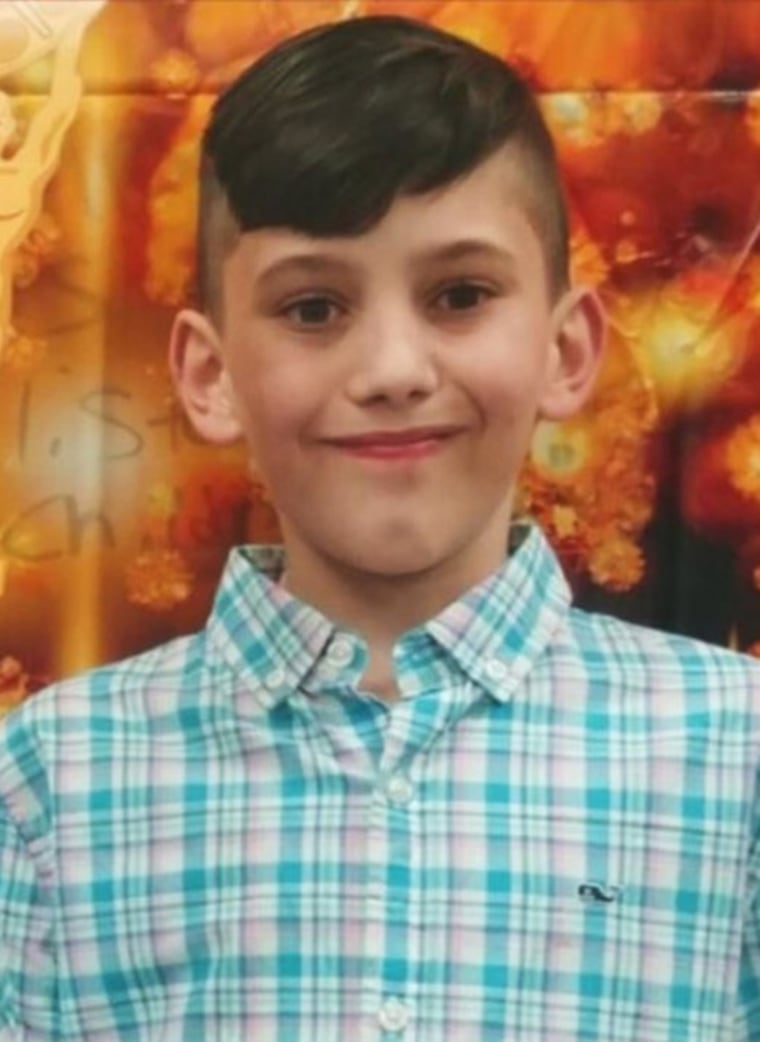 "If you have anything that's credible, if you're afraid, don't worry about it. Imagine my son, how afraid he is, imagine how afraid Gannon is," Hiott said in video address released by the El Paso County Sheriff's Office.
"So please call, please write. If you need someone else to do it for you, please do because my son deserves to be here."
The worried mother said she doesn't want to think of the worst-case scenario.
"I'm afraid. I'm afraid that I will never hear his voice, that I'll never hear him run and say, `Mommy!' " Hiott said.
"I don't want to believe that because that means I'm giving up hope and I'm not giving up hope because my son's filled with hope."
The missing child's father, Stauch, said Gannon was a "miracle child" having only weighed a pound and six ounces at birth.
"The past eight days have been a roller coaster of emotions," he said, also pleading for the public's help. "He's such a happy child. He just brings life to every party. His smile, even today, is keeping us going. His infectious smile brings me joy every time I think about it. "
The boy was reported missing the afternoon of Jan. 27 when he left to go a friend's house down the street, Gannon's stepmother, Letecia Stauch, has told investigators.
After the boy's disappearance, next door neighbor Roderrick Drayton told NBC News that he looked through his home surveillance system and found footage of Gannon leaving the house that day.
An El Paso County Sheriff's spokeswoman Jacqueline Kirby said detectives have that footage, but otherwise declined to describe what's on the video.
"We will not be commenting on the contents of the video except to say it is part of the investigation," Kirby said.