An Idaho couple wanted for questioning as police search for their two missing children said the allegations surrounding the disappearance are "speculation and rumor."
Rexburg police are searching for Joshua Vallow, 7, and Tylee Ryan, 17. They were last seen in September and their disappearance is believed to be connected to a death investigation, authorities said in a news release.
The children are believed to be in danger, police said.
Investigators are asking for the public's help in locating the children's mother, Lori Vallow, and their stepfather, Chad Daybell. Police said neither of the adults is cooperating with the investigation.
In a statement this week through their attorney, Vallow and Daybell said they "look forward to addressing the allegations once they have moved beyond speculation and rumor."
"Chad Daybell was a loving husband and has the support of his children in this matter," the statement said. "Lori Daybell is a devoted mother and resents assertions to the contrary."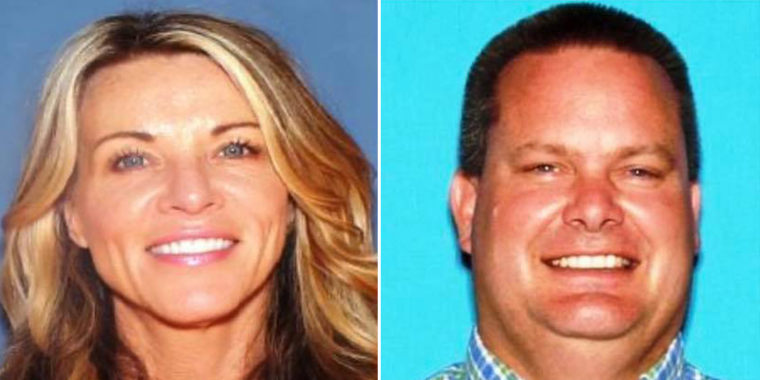 Police began searching for the children on Nov. 26 after officers went to the family's home to conduct a welfare check on Joshua, who has special needs and was adopted by Vallow. Rexburg police said in a news release that extended family members outside of Idaho grew concerned because they had not talked to Joshua since September.
Vallow and Daybell told officers that Joshua was staying with a family friend in Arizona, but investigators later learned that was a lie, according to police.
The following day, on Nov. 27, police searched locations in Rexburg associated with the children's mother in an attempt to find Joshua and learned that Vallow and Daybell "had abruptly vacated their residence and left" the area, police said in its news release.
Further investigation revealed that Vallow's teenage daughter was also missing and had not been seen since September. Joshua, a student at Kennedy Elementary in Rexburg, had not been to school since Sept. 23, police said.
The children's grandmother, Kay Vallow, told NBC News that she is praying that Joshua and Tylee are safe.
"It's extremely hard," she said. "It's emotionally draining. We're trying our best to stay positive and hope the best for the kids and just pray we get them back and that they're OK."
Both Vallow and Daybell were previously married to other people, and police believe the children's disappearance could be tied to the death investigation of Daybell's first wife, Tammy Daybell.
According to police, family members found Tammy Daybell dead in her home in October. The 49-year-old's death was initially ruled as natural but has since been classified as suspicious, and her remains were exhumed so an autopsy could be conducted.
Weeks after Tammy Daybell's death, Chad Daybell married Vallow. Police have not said how they believe the children's disappearance may be connected.
Vallow's first husband, Charles Vallow, was shot to death by a family member in July. Chandler police in Arizona said Charles got into an argument with Lori Vallow and it escalated into a physical confrontation involving her brother.
During the fight, Charles Vallow hit his brother-in-law in the head with a baseball bat and the brother-in-law shot Charles Vallow, police said. Lori Vallow and her brother were questioned by police but were not charged.