The foster parents of a 6-year-old Native American girl who was taken from their California home earlier this week due to a controversial federal law said Saturday that they are doing everything in their power to reunite with the child.
The girl, named Lexi, has lived with Rusty and Summer Page for more than four years.
"It's gut-wrenching. Food isn't worth eating. Sleep is overrated. It's all about what can we do to get Lexi home," Rusty Page told NBC News.
Lexi is 1/64 Choctaw Indian, meaning she falls under the Indian Child Welfare Act of 1978, which "seeks to keep American Indian children with American Indian families," according to the National Indian Child Welfare Association.
After a years-long back-and-forth legal battle, the Children's Court of Los Angeles County ruled Friday that Lexi should be removed from the Page home in Santa Clarita and placed with relatives in Utah, who are connected to Lexi through a step-grandfather, according to court documents. The Utah couple is not Native American, the documents said.
She was picked up from the Page home by officials with the Los Angeles County Department of Children and Family Services as supporters looked on from the street in front of the house and more than 1,000 people watched online as Summer Page cried out to Lexi from the driveway.
"That video will haunt my memory because that wasn't a video to me. It was me walking her out there, feeling like I'm betraying her trust, putting her in the car ... and watching her just drive away," Rusty Page said. "I came inside and literally collapsed."
Shortly after Lexi was loaded into the car, the Page's legal team filed a petition asking for California's Supreme Court to hear the case, according to court filings. The Pages have also held several rallies, started a GoFundMe page and have garnered more than 110,000 signatures on a petition in an effort to get Lexi back.
The Pages are also begging the family in Utah to send Lexi back to California.
"To bring her home is the most selfless, amazing thing that they could do for her," Rusty Page said. He added that the family in Utah is "a good family."
"It's not that they want a child or we want a child. It's about what does Lexi want, and that's why we pleaded with L.A. County to think about what Lexi wants."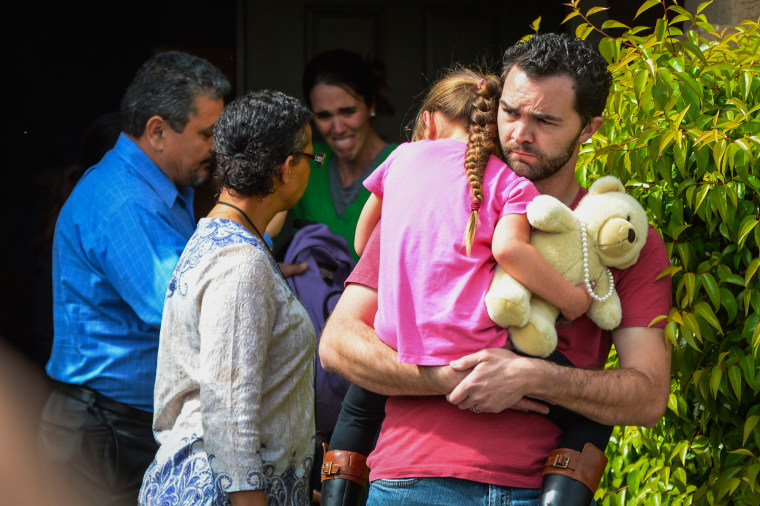 The Page's lawyer, Lori Alvino-McGill, said in a statement Wednesday that the family is willing to take the case to the U.S. Supreme Court to fight "a terribly misguided interpretation of a federal law that was designed to keep families together, not tear them apart."
"The result here is all the more senseless because placing Lexi with her non-Indian extended family members does nothing to further ICWA's purpose of keeping children connected to their tribes," McGill said.
"That law needs to be repealed or repaired," Rusty Page said.
Related: California Family Files Appeal to Keep Girl Who is 1/64 Native American
But the National Indian Child Welfare Association and the Choctaw Nation argue that the Indian Child Welfare Act is facilitating Lexi's reunion with her relatives.
"As with most foster placements, where reunification with siblings and family is the stated objective, the Page family understood her placement was to be temporary," the National Indian Child Welfare Association said in a statement Tuesday. Rusty and Summer Page say Lexi's 1-year-old half-sister lives with the Utah family.
"Her family will provide her a safe, stable and nurturing home to grow up with her sisters and to have contact with her extensive extended family," the Choctaw Nation said.
Philip Browning, the director of Los Angeles County's Department of Children and Family Services, also said its priority is to place children with a relative, if possible, as well as uphold the court's orders.
"We operate in a country of laws and we have a responsibility to comply with a judicial order, and so it's not within my ability or authority to overrule a court," Browning said.
But the Pages are prepared to fight the ruling.
Summer Page said her three children "keep asking: What's going on? Why did she have to go? Why did they take her?"
"And I don't really have a good enough answer," she said. "There isn't one."
Page added that she's anxiously waiting to hear if the California Supreme Court will take on the case.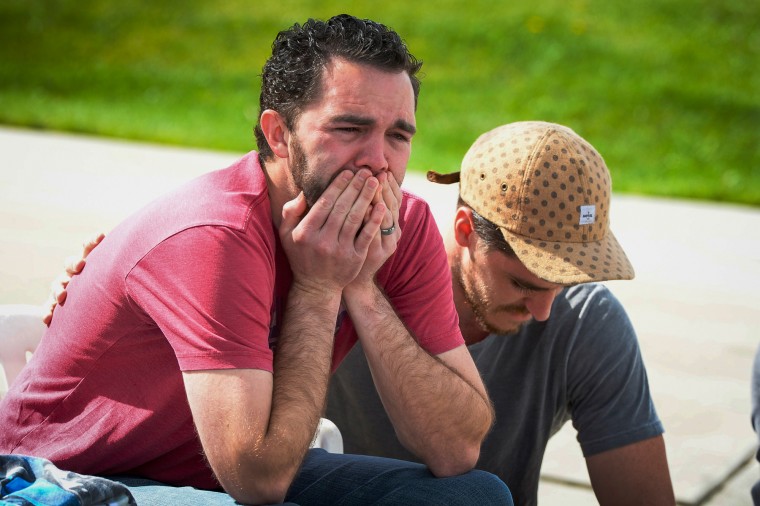 Areva Martin, a legal analyst who focuses on children's issues, said on TODAY that she thinks the Page's have "a very strong case."
"The extended family members in Utah are not affiliated with the Choctaw tribe ... so in some ways the purpose of this law is not being effectuated by this placement with the family in Utah. Martin said.
"Is there an exception on the (Indian Child Welfare Act) that allows for placement with the Pages when there's been a determination that would be in Lexi's best interest?" Martin added. "That's what the Page family is hoping that the California Supreme Court or some appellate level court will decide."