A family camping in eastern Idaho on Friday saved their 4-year-old child after a mountain lion tried to snatch the girl and drag her away, a state fish and game official said.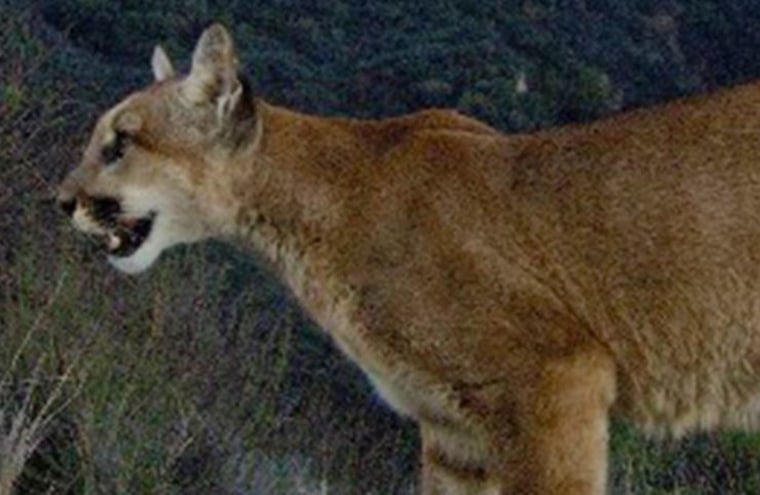 The incident happened Friday evening at Green Canyon Hot Springs.
The animal grabbed the child near a campfire and the girl's parents began yelling, causing the mountain lion to drop the girl and run away, Idaho Fish and Game Regional Conservation Educator Gregg Losinski said in a statement.
The girl was unharmed and only suffered a few scratches, Losinski said, but the parents took the girl to a hospital after the attack as a precaution.
A young female mountain lion was killed on Sunday by Madison County sheriff's deputies after a conservation officer and hunter treed it a few hundred yards from the camp, he said.
Losinski said in the statement that cougar sightings are rare and attacks are rarer, but when there are attacks small children are usually the target. The parents had seen the mountain lion earlier in the day and Losinski said their close watch and quick thinking saved the child's life.
The nonprofit research group the Cougar Network estimates there are 30,000 cougars in the American West. The group says there have been less than 100 attacks on humans since 1890, around 20 of which were fatal.
Experts suggest standing your ground and maintaining eye contact if encountering a mountain lion. Don't run, crouch or bend over, and if a mountain lion appears aggressive people are encouraged to make themselves appear bigger by opening jackets and waving their arms, the National Park Service says. If none of that works, rocks or branches should be thrown in the animal's direction, according to the park service.