A Florida judge has ordered the parents of the Tampa serial shooting suspect to answer prosecutors' questions or be found in contempt of court.
Howell Donaldson Jr. and his wife, Rosita, have until Jan. 5 to comply with a subpoena from the state attorney's office or explain to the court why they should not face charges themselves.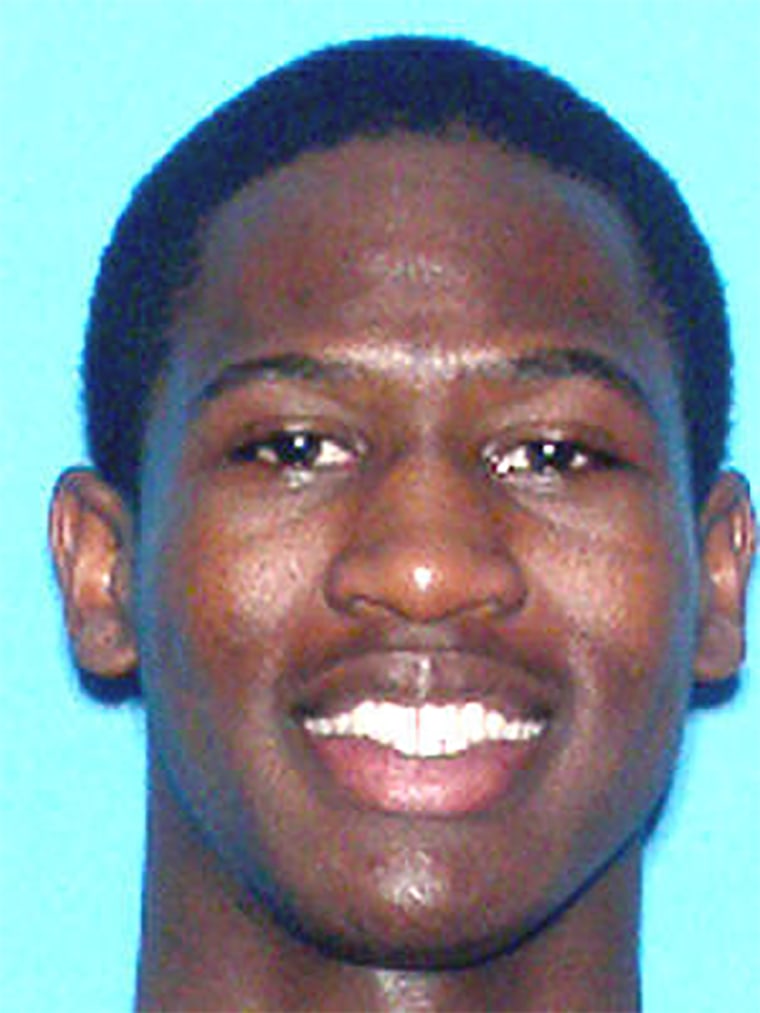 The couple, who appeared before prosecutors earlier this week but refused to answer most questions about their son, Howell Donaldson III, looked stricken as they sat quietly during a hearing on Thursday.
"They were not going to answer questions that would lead to the execution of their son," attorney Ralph Fernandez told the court.
Prosecutors have not announced whether the plan to seek the death penalty for the younger Donaldson, who was indicted Thursday on four counts of first-degree murder in connection with four fatal shootings in the Seminole Heights neighborhood in October and November.
He was arrested after a co-worker at McDonald's tipped off police about a gun he left at the restaurant. The loaded weapon linked the 24-year-old to the killings, authorities said.
Investigators have not pinpointed a motive for the ambushes that left the community living in terror for weeks. They wanted to ask the alleged gunman's parents about his background, mental state and the gun.
Fernandez said the couple was in no shape to be grilled by prosecutors, even with immunity.
"They haven't slept. They can't function. They can't think cogently and clearly," he told the court. "They feel hostages in their own home. They are considering leaving town."
But mostly, he said, they are worried that anything they might say could lead prosecutors to seek the death penalty against their son or help put him on death row.
"I'm not suggesting they have any direct knowledge, but I'm not suggesting they don't," he said.
Jay Pruner, an assistant state attorney, office said prosecutors need to speak with the parents in order to conduct a "thorough investigation."
There is no privilege that allows them to avoid answering questions and their willful failure to answer questions is a contemptuous act," he said.
Judge Margaret Taylor said she was signing an order to show cause compelling the Donaldsons to either answer questions under oath or face a civil contempt citation.
In interviews with the media, the Donaldsons have said they were stunned by the charges against their son, whom they call Trai, and devastated for the families of the dead.
"Anybody that knows that's not Trai knows he doesn't have the personality of that character," the mother told NBC affiliate WFLA last week.