The parents of Kendrick Johnson, the Georgia teenager whose lifeless body was mysteriously found rolled up in a wrestling mat at his high school almost two years ago, released what they said was significant new evidence Tuesday and asked fellow students and their families to come forward with any new information they might be able to provide.
Kendrick, 17, a member of the wrestling team at Lowndes High School in Valdosta, in southern Georgia, was found upside down in the rolled-up mat on Jan. 11, 2013, when other students climbed on a 6-foot-tall stack of the stored mats.
The official autopsy ruled that Kendrick died of asphyxiation, and investigators ruled his death an accident. But Kendrick's parents, Kenneth and Jackie Jackson, who insist Kendrick was murdered, commissioned a private autopsy, which concluded their son died of blunt force trauma.
All along, it has been assumed that 25 of Kendrick's teammates had left him behind the day before when they boarded a bus for the state tournament in Macon at 11:30 a.m., about 90 minutes before Kendrick was seen alive on school surveillance video. But at a news conference Tuesday in Valdosta, Kendrick's parents released school records they obtained under Georgia's Open Records Act that they said showed that the bus actually didn't leave until 4 p.m. — almost three hours after Kendrick was last seen still alive.
Chevene B. King, an attorney for the family, which has sued the Lowndes County school system, urged the 25 students' parents to "talk to your children to urge them, if they saw something, to say something."
"We appeal to the families because we, too, are supposed to have Kendrick at our dinner table for Thanksgiving, and we know that a lot of students know a lot of information that haven't came forward," Kenneth Johnson said. "We just wish they'd come forward."
The FBI and the Justice Department later opened their own investigation of the case.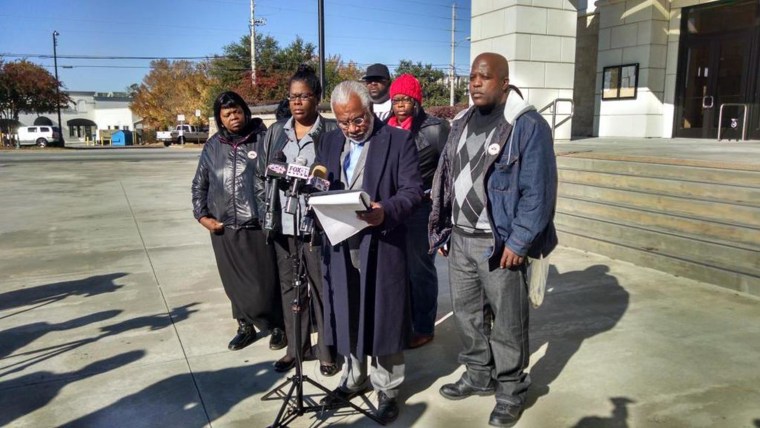 IN-DEPTH
SOCIAL