MIAMI — The families of two students killed in the school shooting in Parkland, Florida, are filing lawsuits against the gun manufacturer and seller of the weapon used in the massacre.
The parents of Jaime Guttenberg and Max Schacter say that American Outdoor Brands, the company that makes the AR-15 assault rifle used by the suspected shooter Nikolas Cruz, and Sunrise Tactical Supply, the store that sold it to him, are complicit in the attack that killed 14 students and three teachers.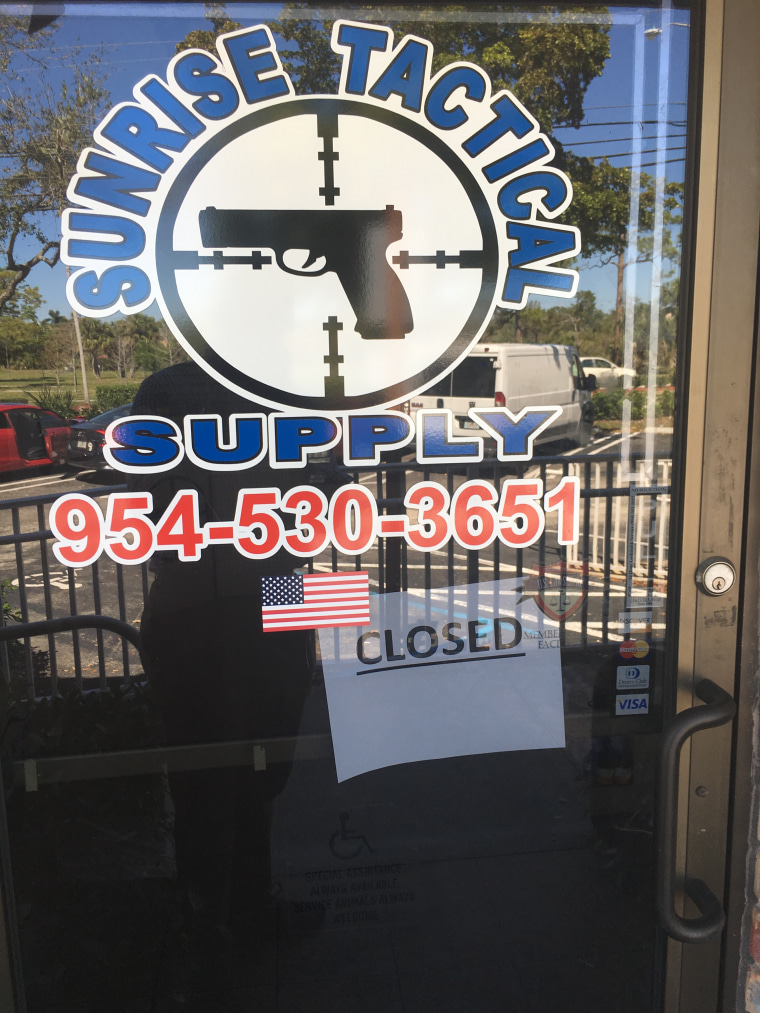 "The Guttenbergs and Schachters seek to hold defendants legally responsible for their complicity in the entirely foreseeable, deadly use of the assault-style weapons that they place on the market," reads one portion of the lawsuit.
It's the first lawsuit filed in Florida since the Feb. 14 shooting that specifically targets the gun industry as a whole.
"We need to change history when it relates to guns, and we need to make gun makers responsible," said Guttenberg's father, Fred, at a news conference in Miami. "We need to make sure they don't end up in hands of people who will kill innocents."
The main purpose of the lawsuit is to challenge a 2001 Florida law prohibiting state and local governments from suing gun sellers in the event that their merchandise is used unlawfully.
"Now we wait for the [Florida] attorney general and for the two companies to respond," said Stephen Rosenthal, an attorney representing the Guttenbergs. "Maybe they take the view that the statute should only apply to public entities."
American Outdoor Brands did not immediately respond to NBC News' request for comment, and Sunrise Tactical Supply declined to comment.
At the news conference, Rosenthal mentioned that the monetary penalties for filing such lawsuits have typically discouraged victims and their families from taking such legal action.
Families of victims in previous mass shootings — including those that took place at Pulse nightclub in Orlando, Florida, and Sandy Hook Elementary School in Newtown, Connecticut — have also attempted to sue gun manufacturers but eventually saw their cases dismissed.
But inspired by the movement started by students who survived the deadly shooting at Marjory Stoneman Douglas High School, these parents appear to be planning a long-term strategy to keep the momentum going.
"My only burden happened on Feb. 14 when I lost my kid," Fred Guttenberg said. "Everything else that follows is now my obligation, to make sure I don't stand by and do nothing."