Aaron Feis had several titles at Marjory Stoneman Douglas High School: Football coach. Security guard. Proud alumnus.
Now, after the mass shooting at the Parkland, Florida, school, a grieving community is calling him something else: a hero.
"It is with Great sadness that our Football Family has learned about the death of Aaron Feis. He was our Assistant Football Coach and security guard," Marjory Stoneman football said on Twitter. "He selflessly shielded students from the shooter when he was shot. He died a hero and he will forever be in our hearts and memories."
Feis was one of the 17 people killed at the school on Wednesday, Broward County Sheriff Scott Israel told reporters on Thursday.
By late Thursday afternoon, authorities released the names of all 17 dead.
They are: Feis, 37; Peter Wang, 15; Nicholas Dworet, 17; Luke Hoyer, 15; Alaina Petty, 14; Jaime Guttenberg, 14; Alexander Schachter, 14; Martin Duque Anguiano, 14; Alyssa Alhadeff, 14; Helena Ramsay, 17; Joaquin Oliver, 17; Cara Loughran, 14; Carmen Schentrup, 16; Meadow Pollack, 18; Gina Montalto, 14; Scott Beigel, 35; and Christopher Hixon, 49, the school's athletic director.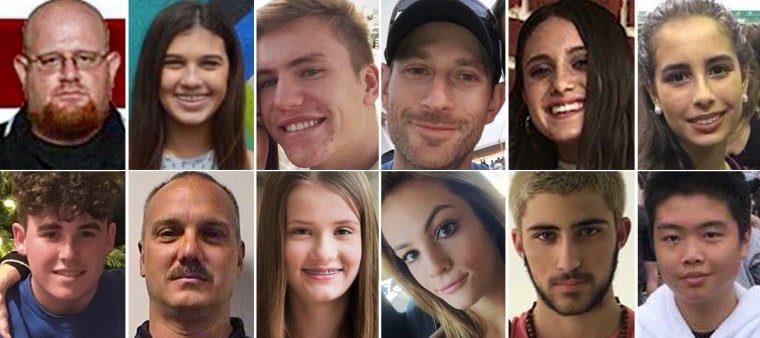 The death toll, witnesses said, would have been even higher had it not been for Feis. They said that when the gunfire broke out, Feis quickly draped himself over students, acting as a human shield.
"He shielded two kids from being shot. He took the bullets himself," Julien Decoste, a student who survived by hiding in a closet with classmates, told NBC News. "As I was being escorted out of the building, I had to step over him. Right then and there ... I knew: He had to have been dead or injured."
The sheriff could not confirm those details, but said: "When he was killed tragically, inhumanely, he died protecting others, because that's who Aaron Feis was."
"I know Aaron personally," Israel added at a news conference Thursday. "I coached with him, my two boys played for him. I don't know when Aaron's funeral is, I don't know how many adults will go, but you'll get 2,000 kids there. The kids in this community loved him. They adored him. He was one of the greatest people I knew. He was a phenomenal man."
Related: Teachers describe chaos as students fled gunman
On Wednesday evening, Feis' sister, Johanna Mahaffey, said that she had learned from another coach that Feis jumped in front of students and took a bullet for them — which she said was indicative of his personality.
"He is a protector, a coach and an educator" who will do anything to protect kids, Mahaffey said.
Feis was rushed to the hospital, but did not survive.
His sister said he had been a football coach at Stoneman Douglas for more than 10 years and had played football there himself as a student.
Details from stunned relatives emerged about others who died. Fred Guttenberg, a father of two Stoneman Douglas students, described his heartache via Facebook over the death of his daughter, Jaime.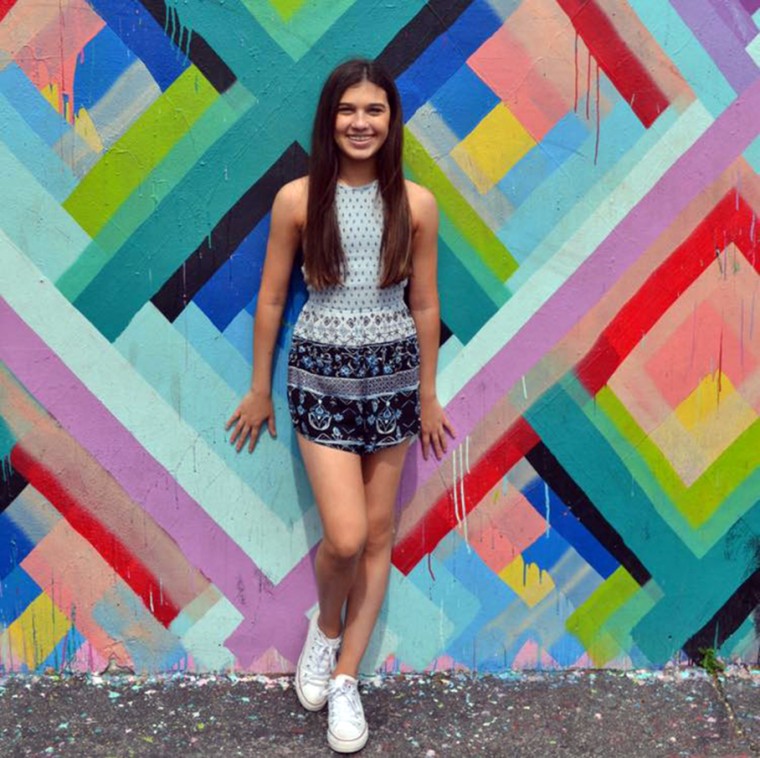 "My heart is broken," Guttenberg's post began. "Yesterday, Jennifer Bloom Guttenberg and I lost our baby girl to a violent shooting at her school. We lost our daughter and my son Jesse Guttenberg lost his sister. I am broken as I write this trying to figure out how my family gets through this."
His post ended with: "Hugs to all and hold your children tight."
Photos: Community remembers victims of Florida school shooting
Jaime Guttenberg, 14, loved to dance and hoped to become an occupational therapist and mother, aunt Abbie Youkilis told the Associated Press.
"She always looked out for the underdog and the bullied and she probably had been kind to the (former) student who shot her," Youkilis said in a written statement sent to the AP.
The grandparents of another victim, Luke Hoyer, told NBC affiliate WYFF in South Carolina, where they live, that they waited for hours for news on their grandson.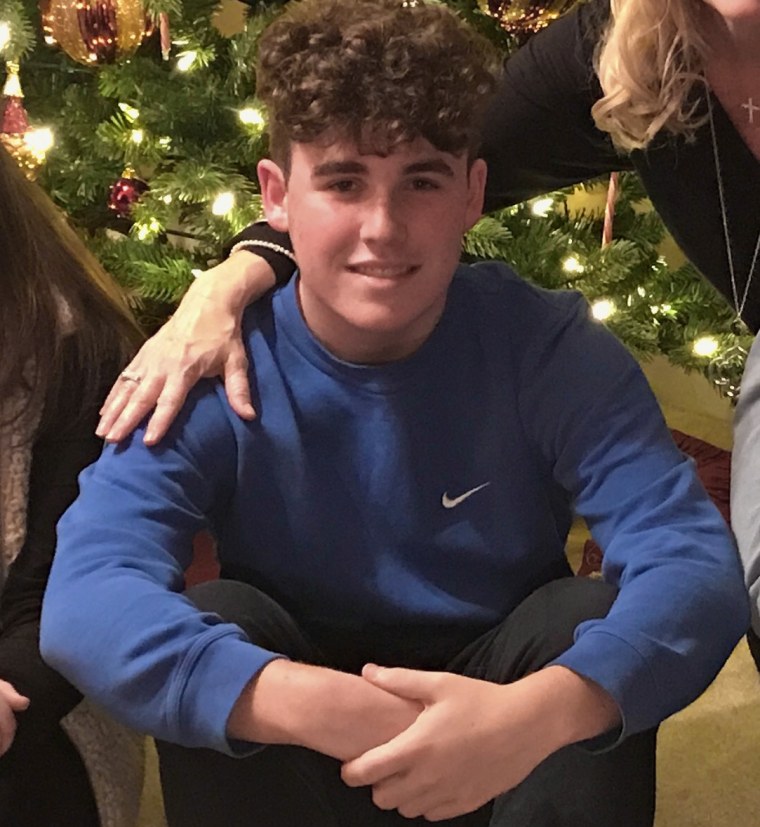 "The day went by and we didn't hear anything about Luke. We kept hoping they would find him wandering around in shock," his grandmother, Janice Stroud, said.
Her husband, Eddie Stroud, said police confirmed overnight that Luke was one of the dead.
Nicholas Dworet was accepted to the University of Indianapolis and would have entered the college this fall, university President Robert L. Manuel said in a statement. He was recruited to the school's swim team, Manuel said.
"Nick's death is a reminder that we are connected to the larger world, and when tragedy hits in places around the world, it oftentimes affects us at home," Manuel said. "Today, and in the coming days, I hope you will hold Nick, his family, all of the victims, as well as the Parkland community and first responders in your prayers."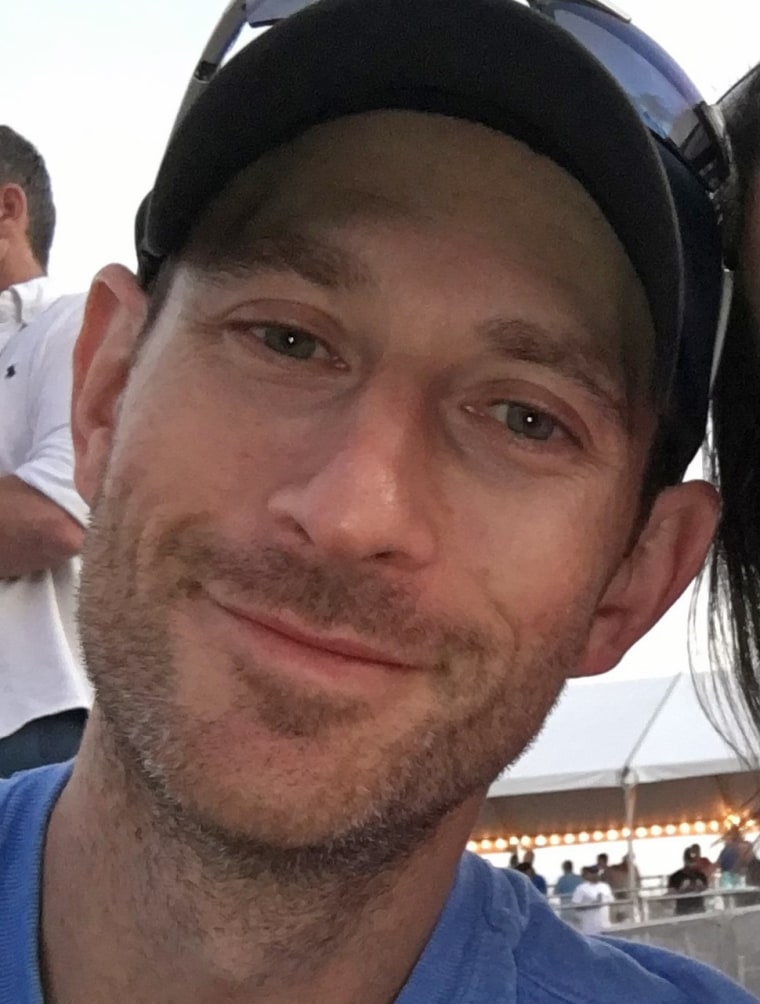 Beigel, 35, was a geography teacher at the high school who unlocked a classroom door to let students inside amid the rampage, student Kelsey Friend told ABC's "Good Morning America."
"I had thought he was behind me ... but he wasn't," she said.
Martin Duque, 14, was described by one of his best friend as "one of the nicest people I knew." Isaac Briones, 15, said aid he last saw Martin the day of the shooting during first period.
"We were just playing around, talking about jokes and stuff," said Isaac, who was outside the school Thursday with others holding a group of white balloons for the victims.
On Instagram, Miguel Duque wrote that words can't describe the pain of losing his brother. He added: "I love brother Martin you'll be missed buddy. I know you're in a better place. Duques forever man I love you junior!!! R.I.P Martin Duque!"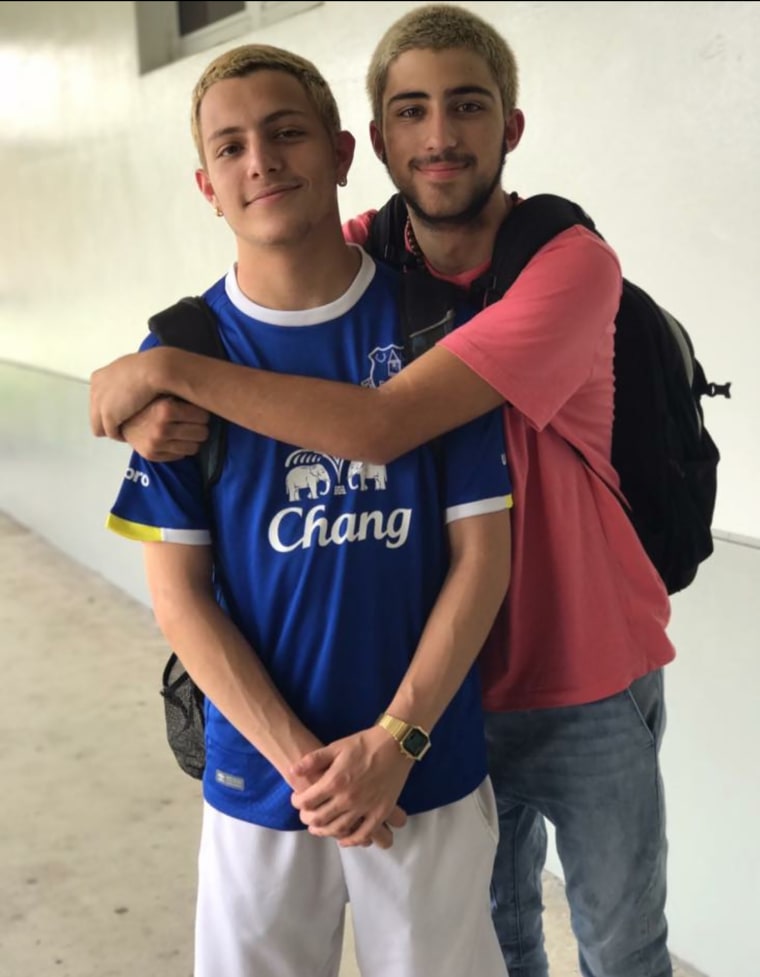 Joaquin Oliver, 17, was known by his nickname "Guac," short for "guacamole," because many couldn't pronounce his first name.
"My friend will literally never get to say, 'I graduated high school,'" Tyra Hemans, a 19-year-old who said she had been friends with Oliver since they were freshmen, told the AP. She last saw Joaquin the day of the shooting.
"He's just a goofball. He's the only kid you'd know that would dye his hair bleach-blond, walk around school, put some tiger stripes in and just be unique. He was a unique soul," Hemans said.
Christopher Hixon was athletic director at the school and was a married father of two, friend and one-time colleague Dianne Sanzari told the AP.
When a volleyball team needed a fill-in coach, Hixon took over; the same thing happened with the wrestling team, Sanzari said. And when the school needed someone to patrol the campus and monitor threats as a security specialist, Hixon did that, too.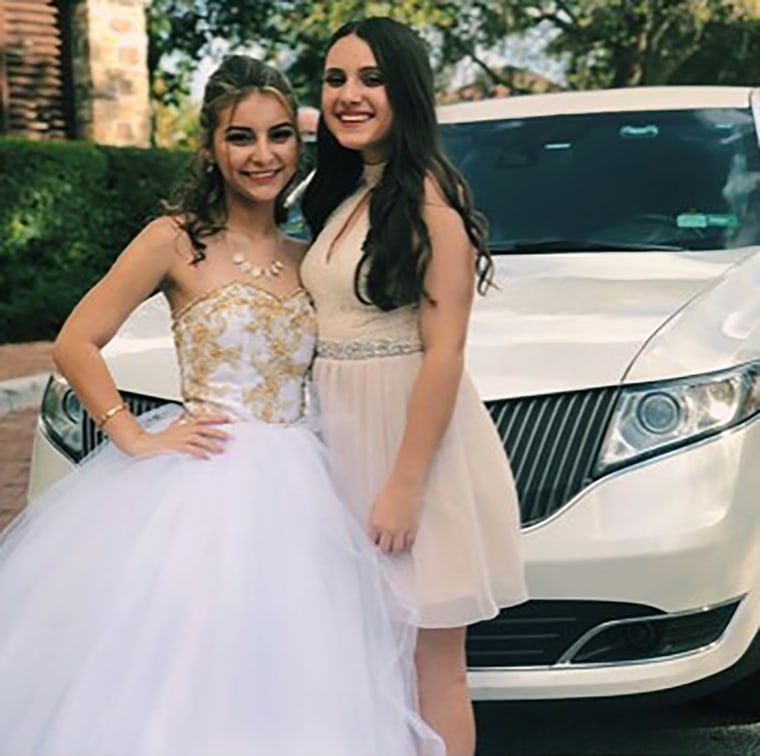 It was in that security role that Hixon apparently came within range of the shooter, according to the AP.
Alyssa Alhadeff, 14, wanted to become a lawyer and also wanted to play professional soccer, her mother said while attending a vigil for the victims Thursday night.
Lori Alhadeff said she last saw her daughter when she dropped the teenager off at school the day of the shooting. "I said 'I love you.' And that was the last time I saw her," Alhadeff said.
In addition to the 17 killed in Parkland, 14 others were injured. The suspect, Nikolas Cruz, 19, was expelled from the school last year for unspecified disciplinary reasons. He has been charged with 17 counts of premeditated murder.
It is the deadliest school shooting since the 2012 massacre at Sandy Hook in Newtown, Connecticut.
Seventeen four-foot-tall ornamental angels graced the stage at the Parkland amphitheater for Thursday night's vigil — one for each school shooting victim.
They were lent to the town by the nearby city of Sunrise, Fla., which first displayed them to mark the first anniversary of the Sandy Hook Elementary School massacre in Newtown, Conn.
"Unfortunately we have to use them again," said Kevin Pickard, Sunrise's leisure services department director. "We didn't think we'd need them so close to home."
Alhadeff said she wants the shooter to pay for the rampage with his life.
"I hope the shooter, whoever did this to Alyssa and the other 16 victims, receives the death sentence. He needs to die," she said.