SUNRISE, Fla. — A commission investigating the Florida high school massacre learned Tuesday that the suspect's late mother allowed him to buy a gun even though his mental health counselors opposed the idea.
Pinellas County Sheriff Bob Gualtieri, chairman of the Marjory Stoneman Douglas High School Public Safety Commission, told members that Lynda Cruz was "an enabler" who interfered with efforts to get her son Nikolas Cruz treatment.
"If he wants to have a gun, he could have a gun," Gualtieri said Lynda Cruz told his counselors. Lynda Cruz died in November, three months before investigators say her 19-year-old son killed 17 at the school on Valentine's Day.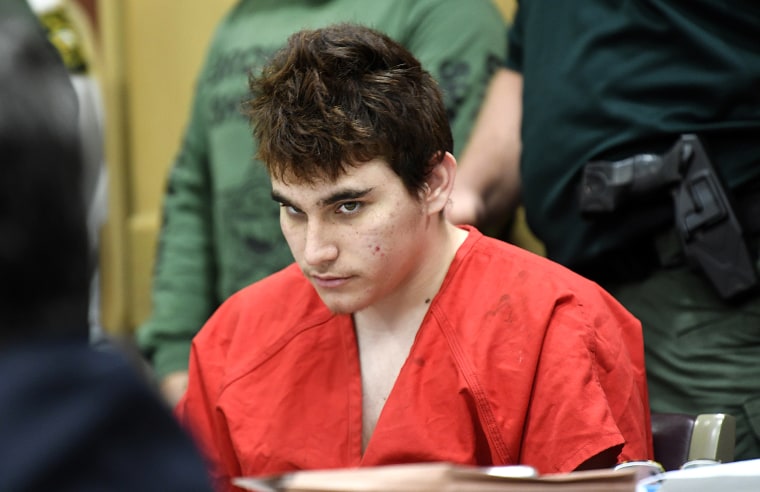 Gualtieri told members that school and mental health counselors had at least 140 contacts with Nikolas Cruz over the years trying to get him help, but his mother frequently interfered. He did not go into specifics.
School and government records obtained by The Associated Press and other media shortly after the shooting show Nikolas Cruz was diagnosed as developmentally delayed at age 3 and had disciplinary issues dating to middle school. In February 2014, while in eighth grade, Nikolas Cruz was transferred to a school for children with emotional and behavioral issues. He stayed until 10th grade, when he was transferred to Marjory Stoneman Douglas High School. About a year before the attack, Cruz was kicked out of the school and sent to an alternative school.
On Sept. 28, 2016, an investigator from the Florida Department of Children and Families visited Nikolas Cruz and his mother after he posted video on Snapchat showing him cutting himself. The report showed he had written a racial epithet against African-Americans and a Nazi symbol on his book bag, which his mother had forced him to erase. The investigator said Nikolas Cruz was suffering from depression and on medication and had told Lynda Cruz he planned to buy a gun, but she couldn't determine why.
The commission brings together law enforcement, education and mental health officials along with legislators and the parents of student victims. It will prepare a report by Jan. 1.