A Department of Interior official said Wednesday the administration "does not object" to a bill that would see Mount McKinley's name changed to Mount Denali, part of a debate between Alaska and Ohio over what to call North America's tallest peak.
Sen. Lisa Murkowski, a Republican who represents Alaska, introduced a bill in January to change the name of the 20,320-foot peak to the name given it by Alaska's indigenous Athabascan people — but the effort has been challenged by Ohio lawmakers, who want the peak to remain named for the 25th president of the United States, William McKinley, an Ohio native assassinated in 1901.
"The National Park Service appreciates the long history and public interest for both the name Mount McKinley and the traditional Athabascan name, Denali," Victor Knox, associate director for the National Park Service, said at a Senate committee hearing Wednesday.
"The Department respects the choice made by this legislation, and does not object" to Murkowski's bill, he said.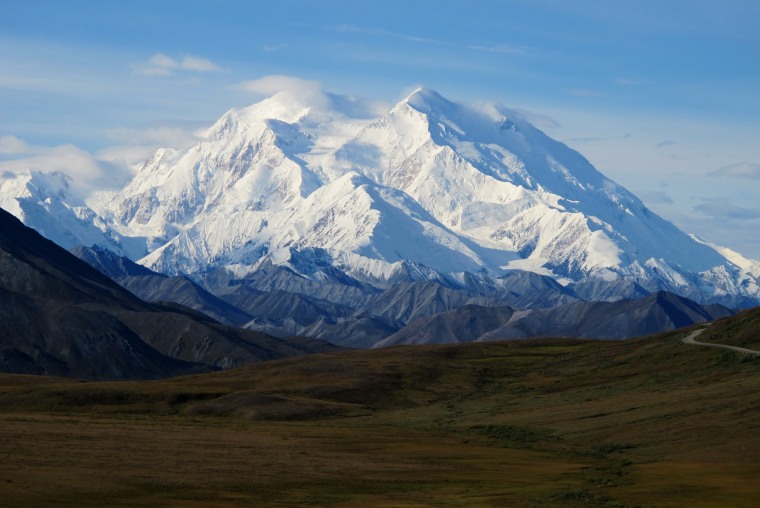 The mountain was called Denali, or "the high one" by Alaska's Athabascan people — among other names by other native groups — but a gold prospector named it for McKinley in 1896, while McKinley campaigned for the presidency, according to the National Park Service. The name was recognized by the federal government in 1917.
And while the surrounding national park was renamed to Denali National Park and Preserve in 1980, the mountain remained officially recognized as Mount McKinley.
The effort has run into opposition from Ohio lawmakers. Ohio Rep. Bob Gibbs, a Republican, introduced a bill eight days before Murkowski's that the mountain "shall continue to be named and referred to for all purposes as Mount McKinley." Other Ohio representatives have introduced similar bills in previous years.
The Ohio bill prevents the U.S. Board of Geographic Names from taking any action to change the name, because the Board has a policy of not taking up name changes if there is pending legislation.
"Located in Alaska, Mount McKinley is the highest point in North America and has held the name of our nation's 25th President for over 100 years," Gibbs said in a statement when he introduced his bill on Jan. 21. "This landmark is a testament to his countless years of service to our country."
A spokesman for Murkowski said in an email to NBC News Wednesday that the senator "understands the motivations of Ohioans trying to honor their native son" but the name change would honor and respect Alaska's indigenous people. Alaska changed the name of the mountain to Denali in 1975.
"At home in Alaska, we just call it Denali because it's part of our history," Murkowski said in a statement Wednesday.
"Officially changing the name from Mount McKinley to Mount Denali will show the long-standing significance that the name Denali holds for Alaskans," she said.