Following the shooting of an unarmed Latino man in Washington state, the county coroner has opened an official "inquest."
Franklin County Coroner Dan Blasdel confirmed to NBC News on Wednesday that there will be a coroners' inquest into the death of Antonio Zambrano-Montes.
Pasco police officers fatally shot Antonio Zambrano-Montes, 35, at around 5 p.m. on Tuesday Feb. 10, after a 911 caller reported he was throwing rocks at cars in a busy intersection, police said.
When officers tried to talk to Zambrano-Montes he threw rocks — including one allegedly the size of a softball — at officers, striking two of them, Police Chief Bob Metzger said. A Taser was used, but it didn't have any effect on Zambrano-Montes, he said.
Blasdel says the reason for the inquest is "because of the outrage within the Hispanic community saying it's a cover up and accusing the police of investigating themselves. It will make the findings transparent."
The inquest is similar to a grand jury but will be open to the public and media: A jury of six people — half of them Latino — will see and hear the results of the investigation as presented by the prosecutor, Blasdel said. There is no defense attorney cross examination and the jury will then decide whether the shooting was justified. The prosecutor, however, still makes the final decision on whether to pursue the case.
Blasdel says it will be about eight weeks before the investigation — being handled by detectives and officers from other departments and the Washington State Police — is complete, so the inquest would occur in about two months.
Blasdel says in his 20 years as the Franklin County Coroner he has conducted only three inquests in Franklin County — and other in another county.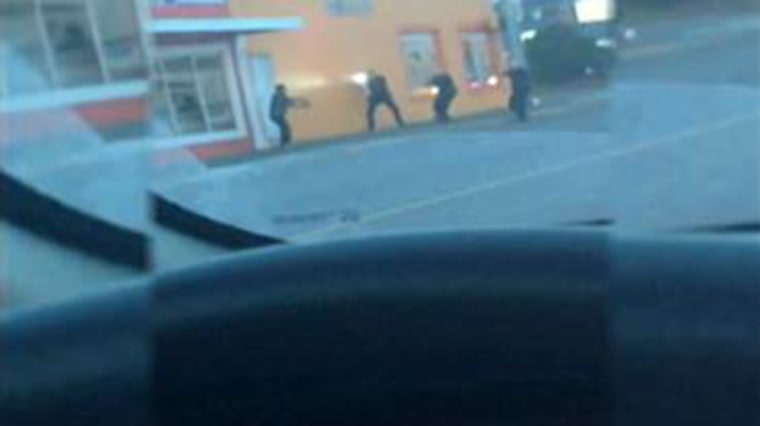 IN-DEPTH
— Shelley Osterloh and Hasani Gittens