The Justice Department must assist in the investigation of the police shooting death of an unarmed Hispanic orchard worker in Pasco, Washington to ensure the inquiry is "fair and impartial," the ACLU of Washington demanded on Tuesday.
The Feb. 10 death of Antonio Zambrano-Montes, a 35-year-old orchard worker who police said was unarmed, has sparked growing outrage in the U.S. and Mexico and calls for a federal investigation to determine if his civil rights were violated and if police used excessive force. The shooting was captured on a widely seen video that appears to show Zambrano-Montes moving away from Pasco police officers as they open fire; police have said he was being chased because he was throwing rocks.
In a letter to Attorney General Eric Holder, the ACLU said: "The facts surrounding Mr. Zambrano's death must be fully and carefully investigated. The Department of Justice can help ensure that the investigation is fair and impartial."
The ACLU also said it was concerned about an inquiry initiated after the shooting by a special unit made up of investigators from local police and county sheriff's departments.
The investigators were "unnecessarily focusing" on Zambrano's activities during the weeks prior to the shooting, rather than the circumstances of the shooting, the organization said.
The fatal shooting was the fourth by police in Pasco in the previous six months, making this agricultural city of about 68,000 residents the newest center of a growing national debate about police violence. Last week, the Pasco Latino leaders group Consejo Latino called for a federal investigation into the shooting.
The ACLU noted that one an officer involved in the shooting death of Zambrano was previously sued for using excessive force against another Pasco resident.
Also on Tuesday, the man's mother, Agapita Montes-Rivera, said she was more than 2,000 miles away, in Mexico, when she saw video of her son's shooting being shown on TV. She rushed to the set in an attempt to help him.
"Truthfully, when I saw they were chasing him, and he puts his hands up, and they shoot him, I threw my hands at the television," Montes-Rivera told the Associated Press. "Had I been there in person, I would have been the first to jump in so they wouldn't have shot him."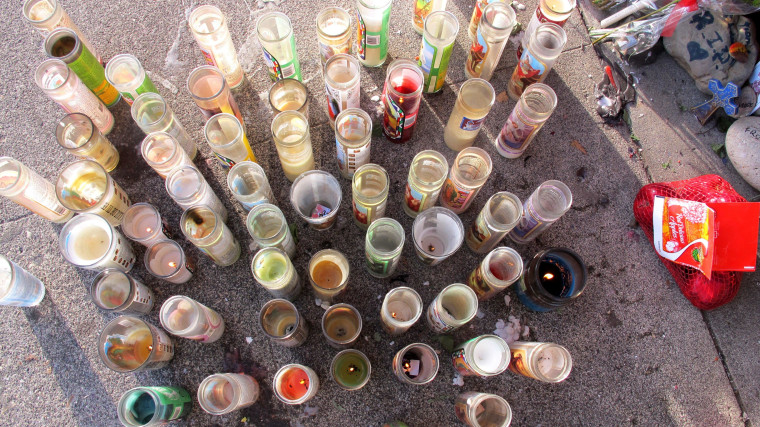 IN-DEPTH
— with The Associated Press