A Florida man who was arrested for groping a woman on a Southwest flight bound for New Mexico told federal agents that President Donald Trump said it's permissible to grab women by their "private parts."
Bruce Michael Alexander, 49, was arrested Sunday and charged with abusive sexual contact after a woman on a flight from Houston accused him of touching her "around her bra line" and elsewhere, according to a criminal complaint.
The woman said she had fallen asleep on the flight and woke up to the passenger behind her grabbing "the right part of her right breast," the complaint said.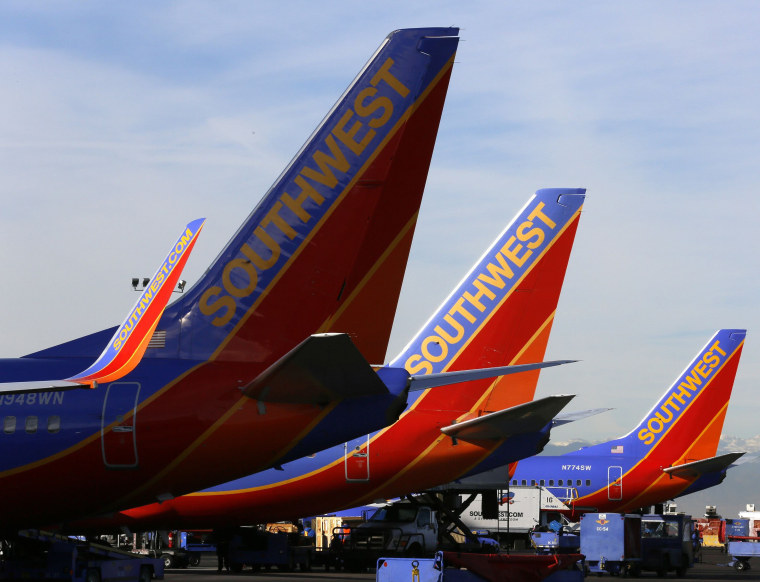 She assumed it was an accident, but about a half hour later she "felt fingers slowly grab the back of her arm, squeezing above the elbow then slowly and 'attentively' grab her right side, again around her ribs and bra line," according to the complaint.
That's when she confronted the man behind her. She asked him why he thought it was all right to touch her like that, and asked a flight attendant to help her change seats.
Alexander was detained when the plane landed in Albuquerque. His fingers matched the description the woman gave to authorities as thick and hairy with dirty fingernails
Alexander didn't admit to touching the woman, but after he was placed in handcuffs, he said "that the President of the United States says it's ok to grab women by their private parts," the complaint said.
He was apparently referring to a 2005 video in which Trump can be heard saying: "And when you're a star, they let you do it. You can do anything. Grab 'em by the p****."
A statement from Southwest said customer service supervisors and police were requested to meet the flight "due to reports of a customer's alleged inappropriate behavior onboard."
Alexander is due in court Tuesday, according to a news release from the U.S. attorney's office. He could face up to two years in prison and a $250,000 fine.