An Uber driver in New Mexico fatally shot one of his passengers after they argued over who was responsible for cleaning the car when another rider threw up, according to court documents.
While the Bernalillo County district attorney's office weighs potential charges against driver Clayton Benedict, the estate of James Porter, 27, has already filed a wrongful death against Uber and Benedict.
Porter was in the Uber on March 17 with his boyfriend, Jonathan Reyes, when Reyes got sick, said attorney Michael Ross, who represents the killed passenger's estate.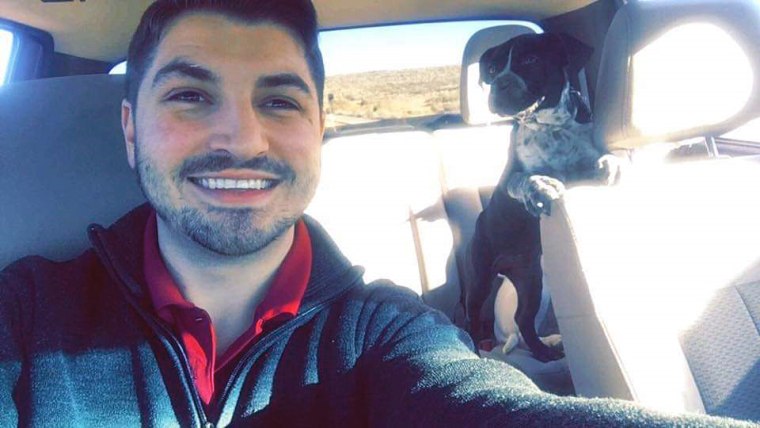 The two passengers had been drinking in Albuquerque for hours on St. Patrick's Day before Reyes threw up as they traveled on Interstate 25, officials said in court documents.
"At this point, the other passenger and Clayton start to go back and forth about a potential 'clean-up fee,'" a police detective wrote in an affidavit. "James is the male arguing/pleading with Clayton not to charge him for a 'clean-up fee.'"
Benedict pulled over and asked the men to get out of his car before they continued to bicker outside and shots were fired, prosecutors said.
Benedict declined to comment when reached by NBC News on Friday. He said he had not yet hired a lawyer.
A representative of Uber said Benedict has been banned from driving for the company. The ride-hailing service prohibits both drivers and riders from carrying firearms.
Ross said Porter's parents are still struggling to cope with their son's death.
"They are extremely sad and they miss their son," Ross told NBC News on Friday. "They had close relationship to their son and they're devastated, especially to lose a child so senselessly, out of the blue."