Terminally ill California residents may now legally take medicine to end their lives, thanks to a new law that goes into effect Thursday.
Under the "End of Life Option Act," California has become the fifth state in the nation to create a legal process for patients to obtain aid in dying.
And how the law fares in such a large and diverse state could shape whether this controversial option gains traction in the rest of the nation.
Advocates say people should have the right to decide whether they want "aid in dying," while opponents argue patients could feel pressure to take their own lives.
'I love my life'
Kristy Allan, a 63-year-old who has been in hospice care for terminal cancer since November, says the new law gives her peace of mind.
"I like my life, I love my children," Allan emphasized. She has already decided, however, at what point she would seek to end her life.
"For me, it's if I can no longer hygienically take care of myself," she told NBC News, adding, "I don't want my husband to have to."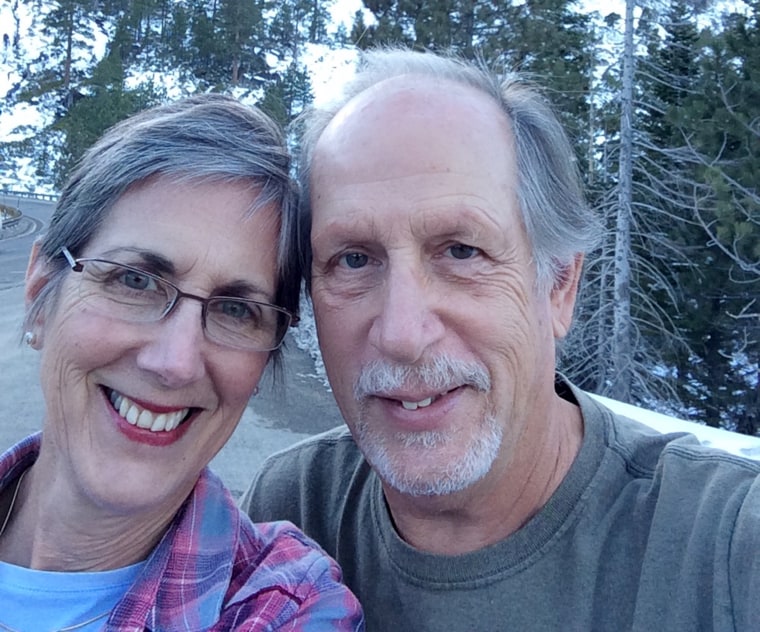 Allan has been living with Stage IV terminal colon cancer since 2009.
Last fall, after exhausting all viable chemotherapy treatment options, she says she decided to focus on the time she had left. The turning point was her daughter's engagement.
While gathering to celebrate with her family, friends — and even her oncologist — Allan sensed their concern that she might not live to see the wedding. Yet she was more focused on how she would experience the wedding.
"About a month before the wedding, I just said, no more — no more treatment," Allan recalled.
By taking that step, Allan felt she was not only accepting her condition, but taking control of how she wants to live. Under the new law, Allan says she is also able to take some control of how she wants to die.
She learned about aid-in-dying from a radio interview about Compassion and Choices, an advocacy group.
Allan now views the option as a human right, telling NBC News, "I was confident the moment I heard the speaker on public radio that I was in support of getting the law implemented."
If Allan is like other patients who have considered aid in dying, there is no guarantee she will ultimately use the option.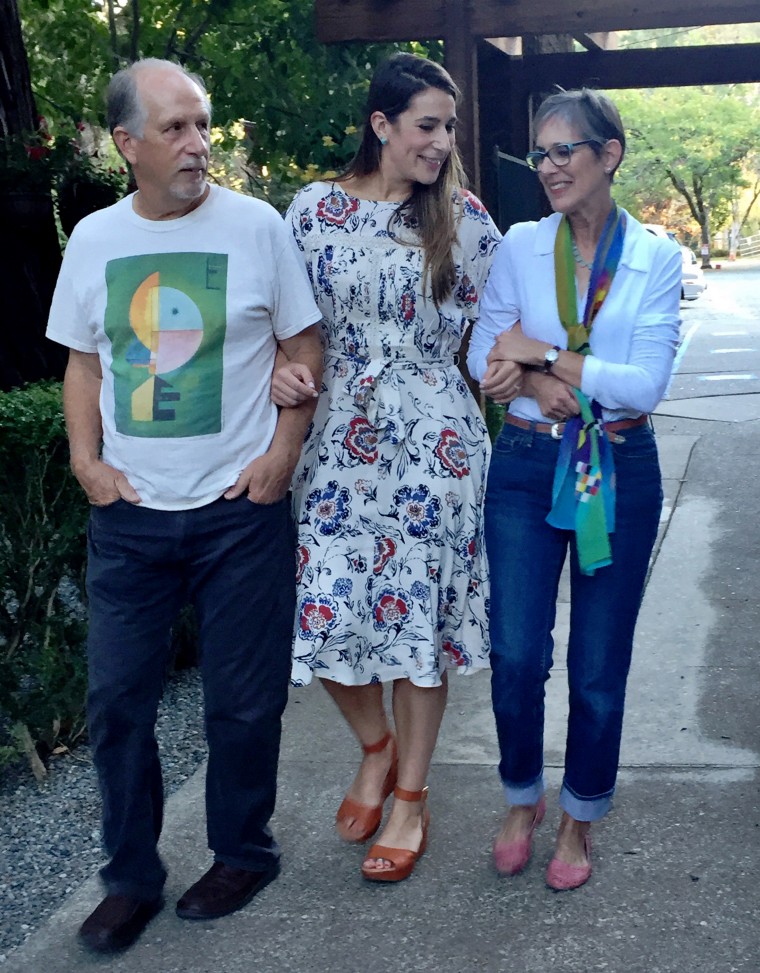 In Oregon, which has offered a similar program for almost a decade, some terminally ill patients obtain lethal prescriptions without using them.
Last year, for example, about 40 percent of patients who received prescriptions did not use them.
The California law requires that patients be informed that they can obtain the prescriptions without taking them, to discourage any sense of obligation for beginning the process.
To be eligible, the law also requires that patients are mentally competent; have a prognosis of less than six months to live; and are physically capable of ingesting the drugs — a contrast with euthanasia that requires direct lethal action by another person.
The law also states that physicians have no obligation to prescribe aid-in-dying drugs, or even discuss it, if they oppose the practice.
Patients should not 'be abandoned'
Still, many doctors and medical ethicists object to lawmakers bringing suicide into the medical process.
The American Medical Association, the largest physician group in the U.S., has a formal ethics policy against doctors facilitating a patient's death, including offering information or drugs "to enable the patient to perform the life-ending act."
"Physician-assisted suicide is fundamentally incompatible with the physician's role as healer, would be difficult or impossible to control, and would pose serious societal risks," the policy states. It advises doctors to "aggressively respond to the needs of patients at the end of life," rather than deciding patients should "be abandoned" or offered "assisted suicide."
Neil Wenger, a doctor who directs a health ethics center at UCLA, opposes the practice and says the new law crosses a fundamental line.
"We have always, up till now, been able to say we will never hasten a death," he told the Los Angeles Times.
While the human and ethical dilemmas run deep, at a policy level, state health officials project that very few people will actually exercise the new option.
Less than 1,500 adults per year "would request and obtain prescriptions" for aid in dying, based on the "low utilization" rate in states with similar policies like Oregon, according to an analysis by the California Department of Health.
Politically, the law has also drawn wide bipartisan support, backed by 67 percent of California Republicans and 82 percent of Democrats, according to a Berkeley poll last year.
Yet like many core questions involving death, the issue may feel fairly unknowable, or theoretical, for many people. For patients like Kristy Allan, the new law could not come sooner.