A man described as being dressed like 'Rambo' is sitting in a central Florida jail after entering a lounge with an assault rifle and two hunting knives and challenging customers. The man was restrained and rendered unconscious by patrons before police arrived.
Palm Coast resident Daniel Allen Noble, 37, was peacefully drinking at the Europa Lounge when he left and returned armed around 11:30 p.m. Saturday. Two customers engaged Noble and forced the barrel of the rifle toward the ground, where two shots were fired. Noble was able to cut the two men after being disarmed of the rifle.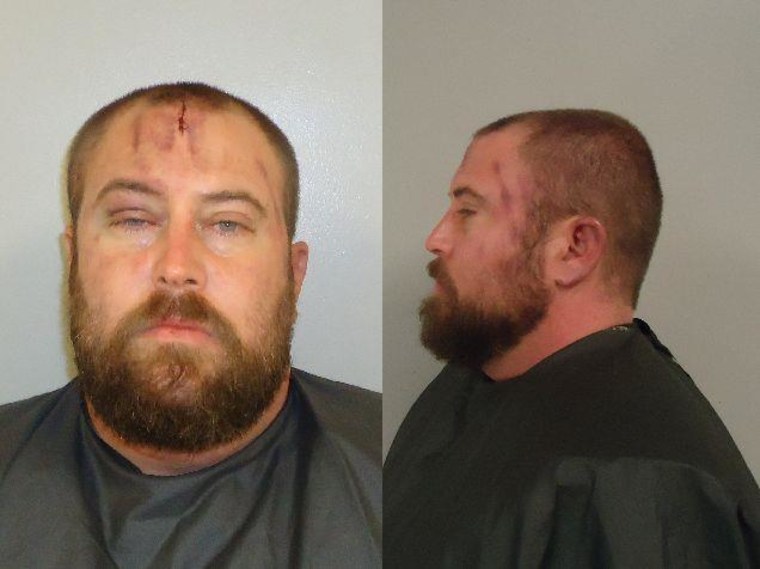 The customers, 28-year-old Vassili Mironov and 23-year-old Roman Dubinsechi, were able to disarm Noble, but he grabbed one of his knives in the struggle and cut Mironov's face, reported First Coast News.
The two men were finally able to subdue Noble before he was arrested. Mironov and Noble were taken to the hospital for their injuries before Noble was booked into Flagler County Jail, according to First Coast News.
Noble is being held on charges of attempted murder, two counts of aggravated assault with a deadly weapon and two counts of aggravated battery with a deadly weapon.
Jail records show Noble is being held on $400,000 bond. It is unclear if he has an attorney.
—NBC Miami, with AP
More From NBC Miami