ALEXANDRIA, Va. — The Virginia federal judge overseeing the trial of Paul Manafort agreed Monday to delay the start of the trial for six days.
The trial was to begin on Wednesday, July 25 in Alexandria, Virginia. Judge T.S. Ellis issued an order setting a new date of Tuesday, July 31.
Manafort's lawyers sought the delay, urging the judge to give them more time to review thousands of pages of new documents.
Defense lawyer Kevin Downing said he has received more than 120,000 pages of documents in just the past few weeks. Roughly 70,000 of them come from a laptop computer and another electronic device obtained from Richard Gates, Manafort's former partner, who pleaded guilty in February and has agreed to cooperate with prosecutors.
"This is the heart of the case," Downing said, referring to the material seized from Gates.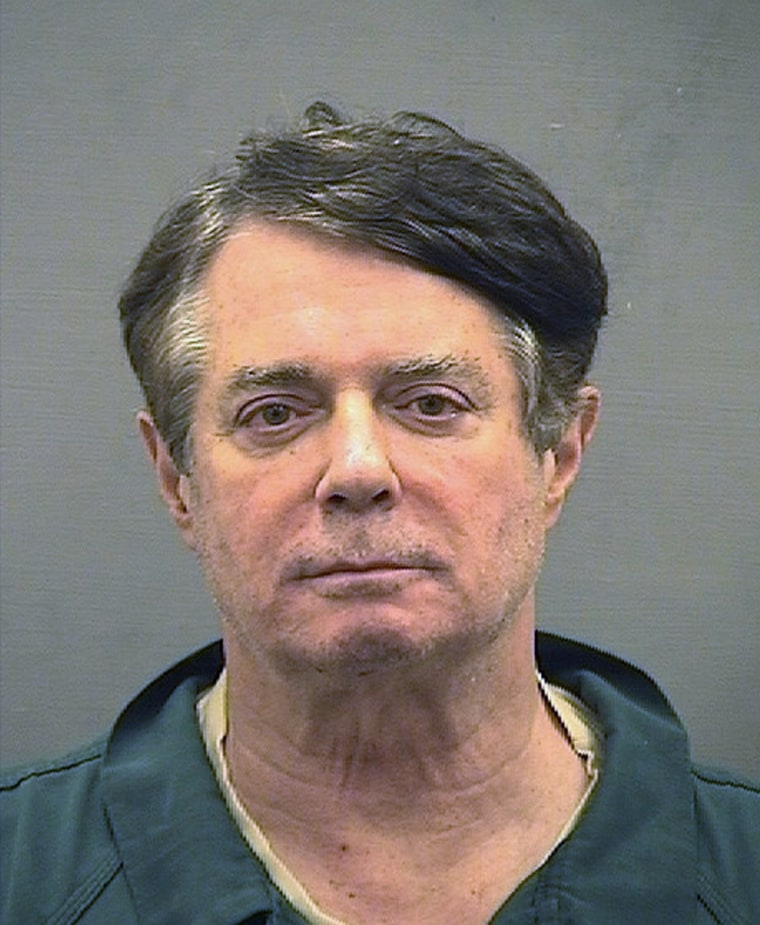 But Uzo Asonye, one of the prosecutors on the Robert Mueller team, said many of the items from the Gates computer are pictures, not documents. "I'm not sure what looking at pictures will do for this case," he said.
In a brief order announcing the delay Monday afternoon, Judge Ellis said, "There are equities and reasons on both sides," but gave no further explanation.
Manafort sat with his defense team in the Alexandria, Virginia federal courtroom during the morning, wearing a short-sleeved, dark green jail jumpsuit. His bail was revoked in mid-June after a federal judge in Washington, where he faces trial later this year, determined that he had attempted to influence potential witnesses.
The charges in the trial have nothing to do with his work on the Trump campaign. Instead, Mueller's prosecutors accuse him of hiding at least $30 million that he earned while representing Russia's neighboring country of Ukraine and its president, Viktor Yanukovych, an ally of Russian President Vladimir Putin.
Court documents accuse Manafort of stashing money in banks in the United Kingdom, Cyprus, and the island nation of St. Vincent and the Grenadines to avoid paying taxes and to evade other bank reporting requirements.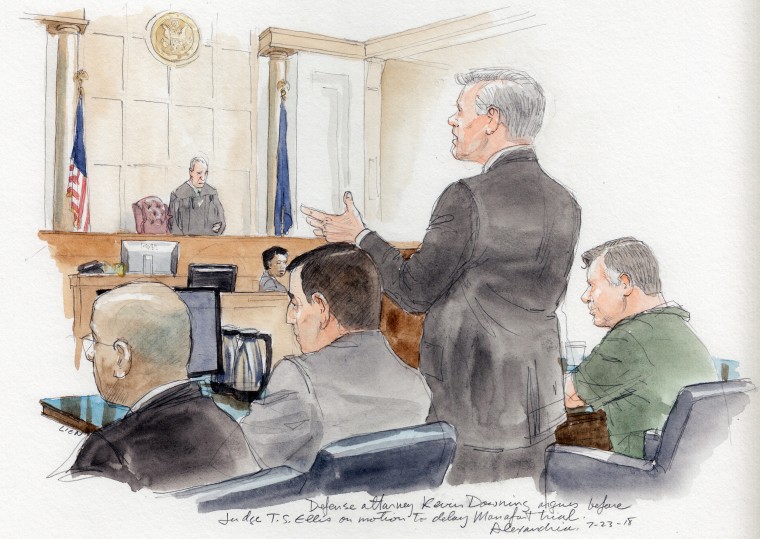 Also Monday, the government disclosed its list of trial witnesses who, if called, will be granted immunity for their testimony. All were connected to financial institutions that did business with Manafort.
If convicted, Manafort, who is 69, could face ten years in prison.