Police in Baltimore say they are searching for a repeat violent offender who should not have been free after a 26-year-old tech CEO was found dead at an apartment Monday.
Pava LaPere, the CEO and founder of EcoMap Technologies, whose accomplishments earned her a spot on the Forbes' "30 Under 30" list, was found dead about 11:30 a.m. Monday at an apartment with apparent signs of "blunt-force trauma," police said.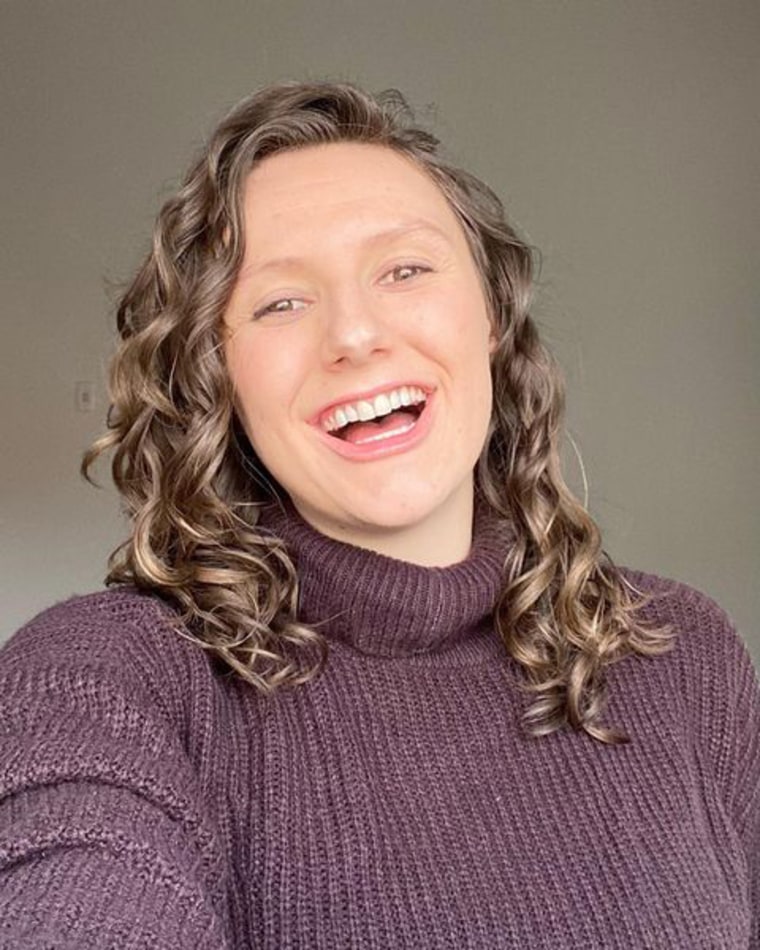 Police said Tuesday they had issued an arrest warrant for Jason Billingsley on first-degree murder and additional charges.
Officials said Billingsley, 32, of Baltimore, should be considered armed and dangerous.
"This individual will kill, and he will rape," Baltimore Police Commissioner Richard Worley warned Tuesday afternoon at a news conference. "He will do anything he can to cause harm."
In 2015, Billingsley was sentenced to 30 years in prison, with 16 years suspended, after he pleaded guilty to a first-degree sex offense, court records show.
The Maryland sex offender registry shows he was released from prison in October. The registry classified him in "tier 3," which includes the most serious charges and requires offenders to register for life.
The prosecutor in the 2015 case did not immediately respond to a request for comment, and Billingsley's public defender could not immediately be reached.
Relatives identified in public records as Billingsley's mother and sister did not immediately respond to requests for comment.
Court records show Billingsley also pleaded guilty to first-degree assault in 2009 and second-degree assault in 2011.
The police Special Investigations Section is working to determine whether Billingsley is linked to any other cases, police said.
Baltimore Mayor Brandon Scott said Billingsley should not have been free.
"There is no way in hell that he should have been out on the street," Scott said. "When the police go out and do their job, as they did in this case ... and the state's attorney goes out and does their work, gets the conviction, the conviction should be the conviction.
"We are tired of talking about the same people committing the same kind of crimes over and over again."
Officials did not provide details about a possible motive in LaPere's death or any possible relationship between her and Billingsley.
Scott, who said he had gotten to know LaPere in recent years, called her "young, talented" and "devoted" to the city.
A missing person report had been filed not long before LaPere was discovered dead late Monday morning, police said.
In a written statement Tuesday night, LaPere's family said she was an inspiration to many.
"She was driven, creative, hard working and relentless in her efforts, with her wonderful team at EcoMap Technologies," her family said. "Pava made an impact in every endeavor she undertook and on every life she touched. She will be forever missed as a daughter, sister, grand-daughter, niece, cousin and loyal friend."
LaPere's firm, EcoMap Technologies, positions itself as a company that uses technology to "digitize ecosystems, ensuring anyone can easily access the information they need, so ecosystems can be as equitable, efficient, & effective as possible."
In a statement, EcoMap Technologies said the circumstances surrounding LaPere's death were "deeply distressing" and that she "was not only the visionary force behind EcoMap but was also a deeply compassionate and dedicated leader."
In its "30 Under 30" feature for 2023, Forbes said that LaPere, a Johns Hopkins graduate, had a team of 30 and that her clients included the Aspen Institute, Meta, the WXR Fund and the T. Rowe Price Foundation.
Worley, the police commissioner, pleaded with Billingsley to stop running and turn himself in.
"If you're out there watching ... every single police officer in Baltimore city, in the state of Maryland, as well as U.S. marshals, are looking for you," Worley said. "We will find you ... and then we will turn it over to the state's attorney to prosecute you to the fullest. So please turn yourself in."