PBS was pummeled on social media after it acknowledged having spliced in video of previous years' Washington, D.C., fireworks in its live "A Capitol Fourth" broadcast Monday night.
Hundreds of viewers complained on the annual show's Twitter and Facebook pages that the fireworks display couldn't be live because the images were in clear weather: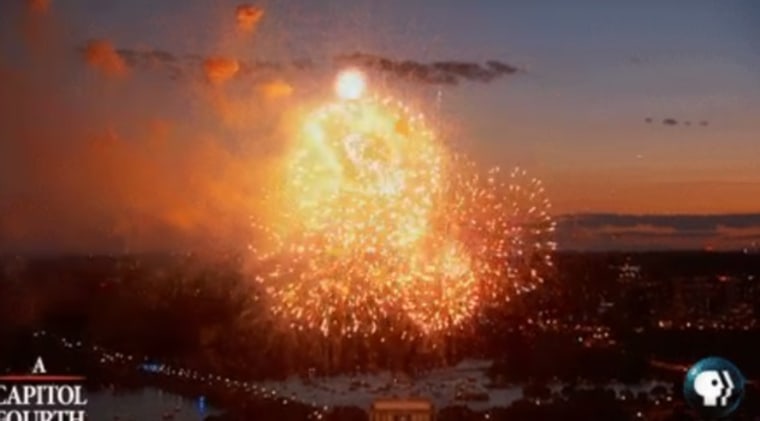 Washington, however, was heavily overcast and foggy Monday night — which was readily apparent as the pyrotechnics faded into dense clouds: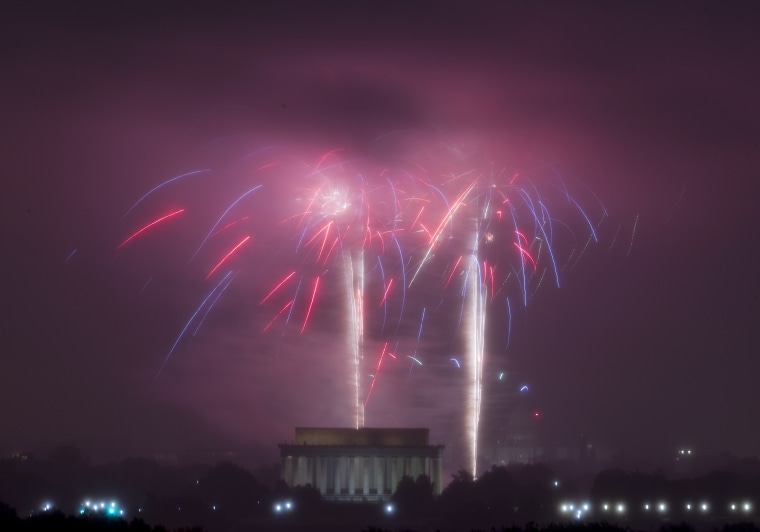 About 10 p.m. ET, the show's Facebook and Twitter pages acknowledged that the supposedly "live" show was, in fact, " a combination of the best fireworks from this year and previous years."
Reaction online was swift and savage:
PBS representatives didn't immediately return NBC News' calls for comment Monday night.