BELLEFONTE, Pa. — A civil trial set to begin Monday will determine if Penn State should pay for a claim it mistreated a former assistant coach who provided key evidence used to convict child molester Jerry Sandusky.
Mike McQueary's lawsuit against the university where he played quarterback and coached alleges the school defamed him, retaliated against him and misled him into thinking his report about Sandusky would be handled properly.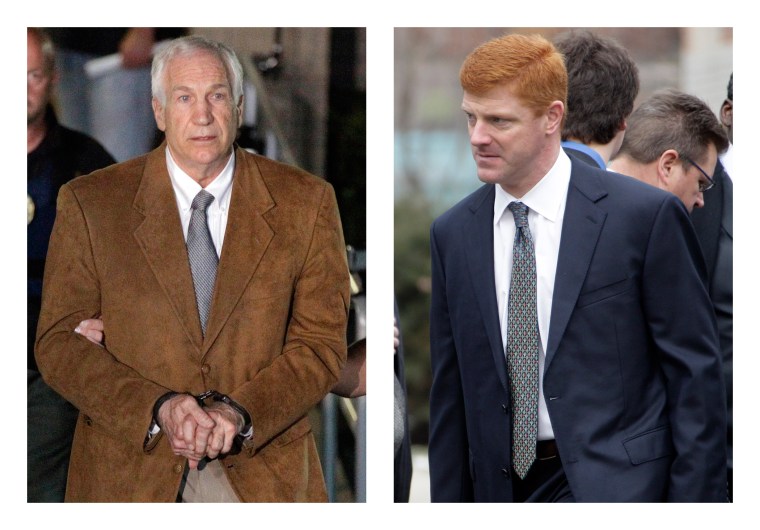 He is seeking more $4 million in damages. A jury of nine women and three men was selected last week, and opening statements are scheduled for Monday morning.
McQueary testified during Sandusky's 2012 criminal trial that he happened to go to the locker room late one Friday evening and saw Sandusky sexually abuse a boy in a team shower.
He did not physically intervene or summon police, but the next day he reported what he saw to his boss, then-head coach Joe Paterno, and also told the story to two high-ranking administrators.
Investigators got a tip in 2010 that McQueary might be able to help them in the Sandusky investigation, a key break that culminated in Sandusky being first charged in November 2011.
McQueary was put on paid administrative leave when Sandusky was charged and never returned to the football program. His contract was not renewed when it expired in 2012, a decision McQueary argues was in retaliation for the help he gave police and prosecutors.
Neither Penn State nor McQueary's lawyers have said much publicly about the litigation. The trial in a courthouse near the Penn State campus could last two weeks or more.
Sandusky was convicted of 45 counts of child sexual abuse and is serving 30 to 60 years in Greene State Prison. He maintains his innocence and was in court for a post-conviction appeal hearing in August.