BELLEFONTE, Pa. — A judge on Friday subpoenaed the resident adviser of the now-shuttered Penn State fraternity where 18 members face charges in the hazing-related death of a pledge.
Tim Bream, the live-in adviser and Penn State Athletics employee, has been ordered to appear in court on Aug. 30 for a contempt hearing. Defense attorneys wanted to call Bream, 56, as a witness in the case Friday — saying he had a key role at the Beta Theta Pi fraternity as an adviser — but have been unable to serve him with a subpoena after multiple attempts.
Bream has not been charged in the death of Timothy Piazza, the 19-year-old engineering major who fell during an alcohol-fueled party and later died. But defense attorneys have brought up Bream's name repeatedly during this preliminary hearing.
Lawyer Leonard Ambrose, who is representing one of the defendants charged with the most severe crimes in the case, said in court that Bream was in a position of authority to stop members from deleting group text messages about the incident, but never did.
The Beta brothers face charges ranging from tampering with evidence to involuntary manslaughter and felony aggravated assault in the death earlier this year. Two of the defendants have waived their right to the hearing. The defendants have denied all charges.
Related: Detective in Hazing Death Testifies Video From Basement Was Deleted
Piazza, a sophomore from Lebanon, New Jersey, was taking part in a bid acceptance ceremony at the fraternity on Feb. 2. During a night of excessive drinking, he fell head first down basement steps at around 11 p.m., but first responders were not called until almost 12 hours later, police said.
A grand jury investigation revealed that there was surveillance footage from inside the house that showed much of what happened that night and the next morning, including Piazza doubled over "visibly intoxicated" and the fraternity members trying to wake him up. Detectives said those members failed to give him any meaningful assistance.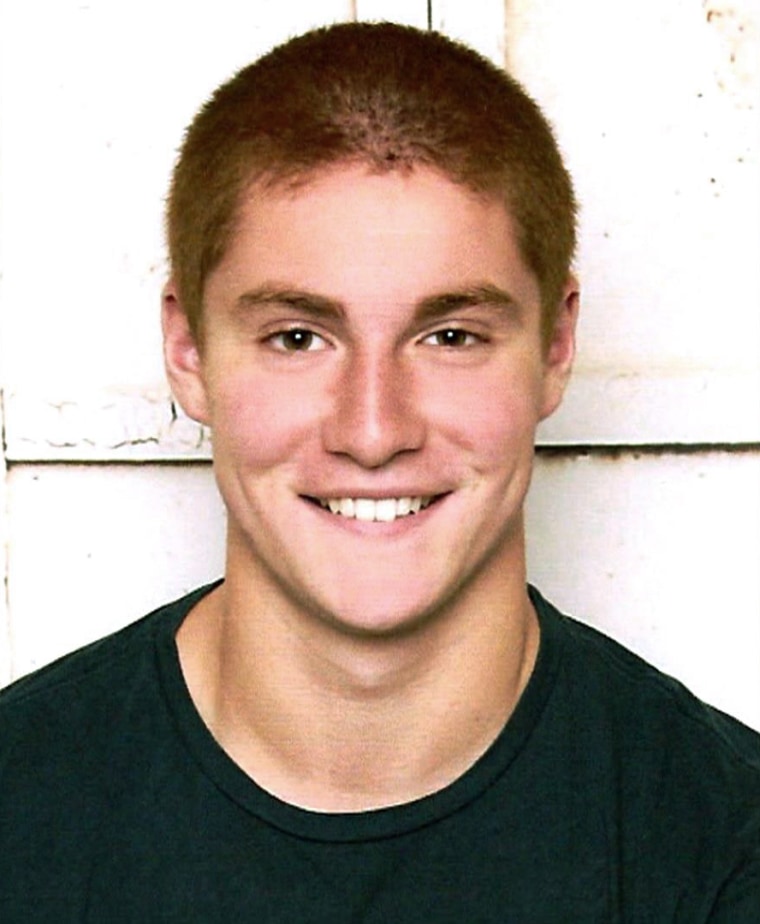 On Thursday, State College Police Detective David Scicchitano testified that someone deleted basement video footage from the night in question two days after Piazza died. It's unclear what that footage would have shown.
Scicchitano said at least one of the suspects involved was sitting in the courtroom — opening up the possibility of more charges.
He said Friday that investigators only learned about the deleted footage a week and a half ago.
Centre County District Attorney Stacy Parks Miller told NBC News that, "the big question becomes what could be so bad on it that it needed to be deleted versus the video we've seen, which naturally was pretty horrible."
An attorney for the Piazza family said they never knew such video was even available.
Related: Do Penn State's Reforms After Hazing Death Go Far Enough?
Ambrose said he was "not really concerned because I suspect it will just show young people having a party."
The at-times raucous preliminary hearing began in June. A judge must ultimately decide whether there is enough evidence to hold a trial against some or all of the fraternity members.
Eight of the 18 frat brothers face the most serious charges, some of which can carry as much as 10 to 20 years in prison.
Penn State shut down the Beta chapter permanently after an investigation, and the Beta Theta Pi International Fraternity suspended the group. The international's leaders said they have "clearly and consistently expressed its position that it does not tolerate hazing or alcohol abuse."
Ezra Kaplan reported from Bellefonte, Pa., and Erik Ortiz reported from New York.