An assistant professor for Pennsylvania State University's Beaver campus who was moonlighting as an Uber driver is accused of holding two women against their will during a ride Saturday morning.
Richard Lomotey, 36, was charged in Pittsburgh with kidnapping, false imprisonment and harassment after he allegedly picked up two women for an Uber ride and refused to let them go.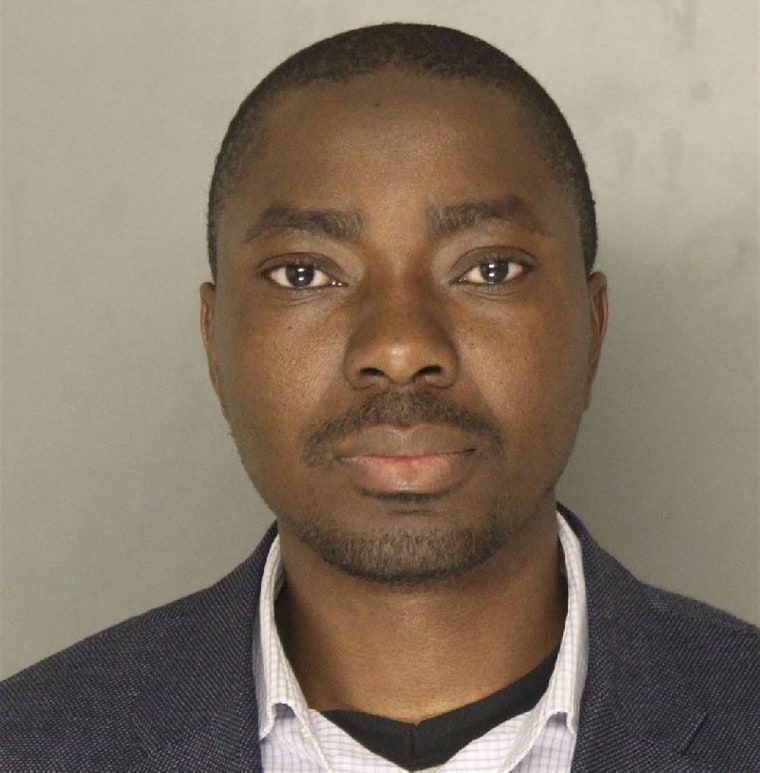 The women told police that they were taking an Uber ride home when Lomotey, their driver, ignored map directions on his app, according to a criminal complaint from Pittsburgh police. Lomotey allegedly made comments about his single status and that he "wanted to get with them" before he pulled over.
He allegedly locked the doors and told the women "you're not going anywhere," according to the complaint.
One of the woman was able to jump out of the car and the second woman quickly followed. The two then ran down the street screaming in the hopes that someone would call 911, the complaint said.
Police searched the car's license plate from the Uber app information and matched it with Lomotey's vehicle registration. Penn State University confirmed that Lomotey is an assistant professor of technology with the school.
"These allegations are deeply troubling and we have revoked his access to campus as we look into this matter," the school said in a statement. "This is obviously a criminal matter and we cannot comment further."
Police informed Uber of the incident and the company said in a statement that it revoked Lomotey's access to the app.
"What's been described is unacceptable," Uber said in a statement. "The driver's access to the app has been removed and we stand ready to cooperate with law enforcement to support their investigation."
Lomotey is scheduled for a preliminary hearing on May 23.