An assistant professor for Pennsylvania State University's Beaver campus moonlighting as an Uber driver has been charged in an additional kidnapping case after police already arrested him earlier this month for holding two women against their will.
Richard Lomotey, 36, was charged with kidnapping, unlawful restraint, assault and reckless endangerment after Pittsburgh police connected him to an another case of a woman being held against her will.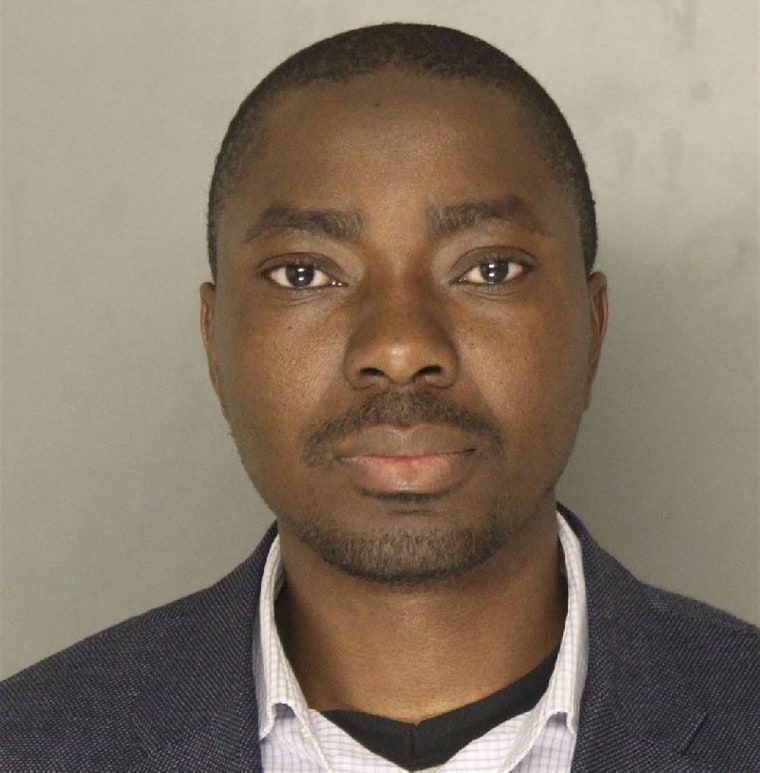 The charges stem from an incident that happened the same night Lomotey is accused of kidnapping two women who were using the Uber app for a ride.
Lomotey allegedly picked up a woman who wasn't using the Uber app for a ride on the night of May 11, according to a criminal complaint. The woman told police she offered Lomotey $10 for a ride and got in the front passenger seat.
During her ride, Lomotey allegedly grabbed her left wrist and asked her about her relationship status. Lomotey then attempted to lock her in the car after she rejected him, but the woman kept unlocking the car.
The pair then began to fight as the woman tried to leave the car, resulting in her bra and shirt being ripped. The woman told police she became so scared she opened the door and fled the car while it was moving, the complaint said.
That same night, two women say they hailed Lomotey through Uber. He allegedly ignored map directions on his Uber app, said he "wanted to get with them," pulled the car over and locked the doors.
Those women managed to get away and Lomotey was arrested on kidnapping, false imprisonment and harassment charges.
The sequence of the incidents is unclear, but one of the women that hailed Lomotey's car through Uber told police she "saw a female running down the street in torn clothing, limping and appearing to be in distress." She said she told Lomotey to stop and help the woman, but he refused.
Penn State University confirmed to NBC News earlier this month that Lomotey is an assistant professor of technology with the school. The school called the allegations at the time "deeply troubling" and could not comment further on the criminal case.
Lomotey was placed on leave from Penn State.
He was also teaching part-time at the University of Pittsburgh, according to the school. His contract ends at the end of the spring semester, University of Pittsburgh told NBC News.
A criminal docket from Monday shows that Lomotey was unable to post bail and remains in Allegheny County Jail.