A Pennsylvania school district is apologizing for threatening students' parents with possible foster care over unpaid lunch debts and has accepted a donation that will cover the unpaid fees.
The board of directors of the Wyoming Valley West School District, which is near Wilkes-Barre, "sincerely apologizes for the tone of the letter that was sent regarding lunch debt," it said in a statement Wednesday.
The board also said that it will accept a $22,000 donation from the CEO of Philadelphia-based La Colombe Coffee, Todd Carmichael, who on Tuesday said his gift was initially refused by the school board's president.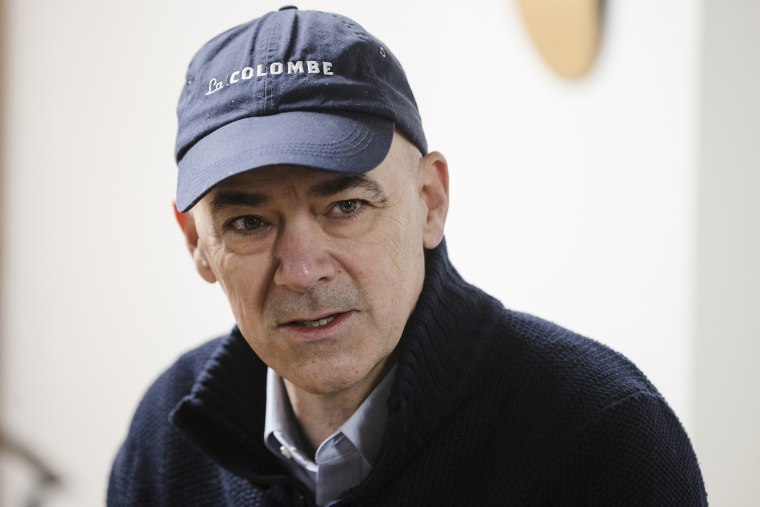 The Wyoming Valley West School District earlier this month sent letters to parents warning that unpaid debt could lead to their children being placed in foster care.
It stated that if the parent is taken to court, they risk their child being removed "and placed in foster care." "Please remit payment as soon as possible to avoid being reported to the proper authorities," the letter said.
NBC affiliate WBRE of Wilkes-Barre reported last week that the strongly worded letter was part of an attempt by the district to collect around $20,000 in delinquent lunch debt.
Aren Platt, a spokesperson for La Colombe Coffee and Carmichael, said that they were pleased the district had reversed its decision and will accept the donation and want another letter sent to parents who received the warnings.
Platt said the move to accept the gift was "a complete 180."
Carmichael has said that he was moved to donate because as a child, his family received assistance including lunch programs and food stamps after his father's death.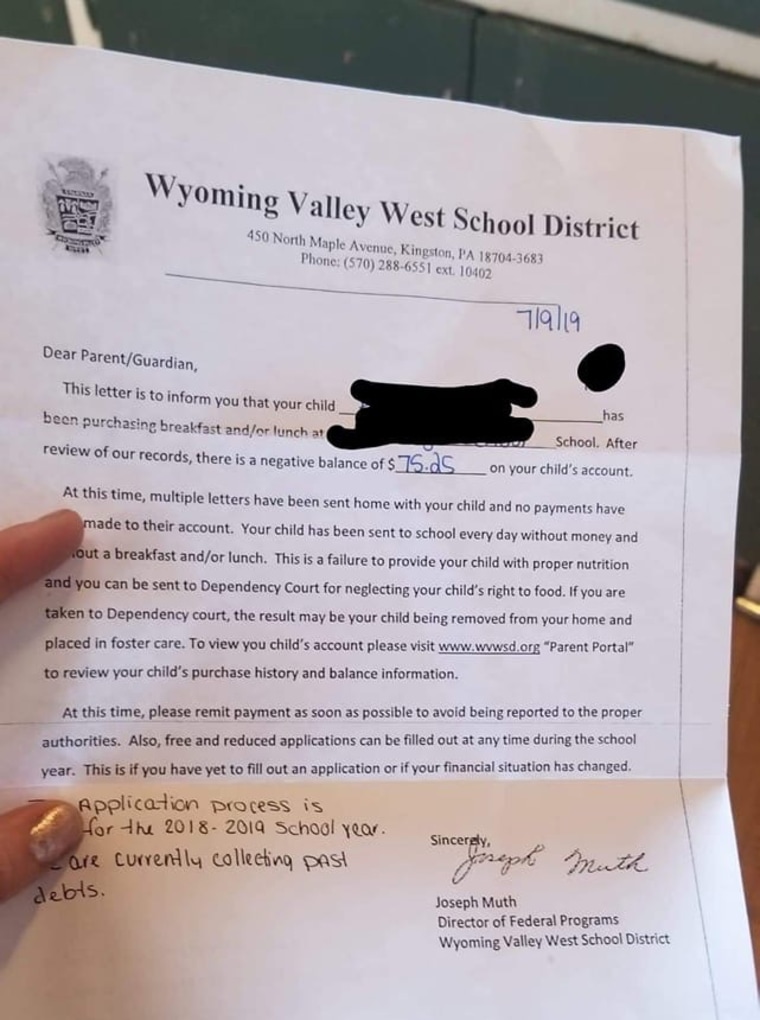 "We are feeling incredibly optimistic with the most recent developments over the last several hours and look forward to taking the next steps to make sure both that the money is used as intended and the parents are treated with dignity," Platt said.
The Wyoming Valley West School District board of directors said in Wednesday's statement that the $22,000 donation would be directed to the Wyoming Valley West Educational Foundation to eliminate the debt owed by the parents.
"Again, please accept our sincere apology for any harm or inconvenience the letter caused," the statement, signed by Wyoming Valley West School Board President Joseph A. Mazur, said.