A Pennsylvania man accused of sexually assaulting a bridesmaid during his wedding weekend is facing upgraded charges, according to authorities.
Daniel J. Carney, 28, allegedly forced himself on a bridesmaid at an inn on the Delaware River near Stroudsburg, Pennsylvania, on Aug. 30, two days before his wedding.
The Monroe County District Attorney's Office on Wednesday charged Carney with attempted rape, attempted sexual assault and aggravated indecent assault.
With the new charges, authorities withdrew an earlier charge from Oct. 3 of involuntary deviate sexual intercourse. But prosecutors maintained two other earlier charges against Carney — of simple assault and indecent assault.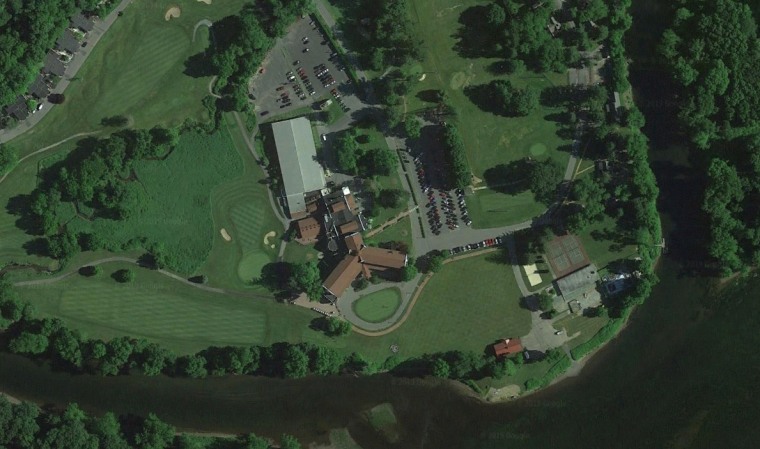 "We wanted to adjust the charges to better reflect the facts as we know them," District Attorney E. David Christine told reporters after Wednesday's court hearing.
The district attorney added that because of the trauma Carney's accuser "suffered and her intoxicated state" at the time, she "had to take some time to come to terms with the horrible things that had happened to her during the course of this episode."
According to The Morning Call, Carney was joined at the hearing by his new wife and in-laws.
Carney is free on $100,000 unsecured bail and must have no contact with his accuser, Assistant District Attorney Julieane Fry told NBC News on Wednesday.
His attorney, James Swetz, did not immediately return a request for comment. Swetz pledged Wednesday to "challenge the legal sufficiency of the charges at the appropriate time," the newspaper reported.
"Anytime there is an accusation against someone, it's difficult to handle, but everybody has their day in court and he will and so will she," Swetz told the newspaper.
The bridesmaid, a 29-year-old from Oregon, told police she had spent the afternoon of Aug. 30 rafting and paddleboarding with the bridal party and other friends — most of whom had been consuming alcohol. At some point during the afternoon excursions, she said she became too intoxicated to stay upright on her paddleboard. She told authorities that much of what she remembered from that day is from what other people had told her.
According to a criminal complaint, the bridesmaid was drunk, and surveillance video shows Carney pulling her into a men's locker room at the resort. Carney's now-wife allegedly walked in to the locker room during the assault at the resort in Monroe County.
On the morning of his wedding, Carney texted the bridesmaid, "Can we please just be as happy as possible" for the bride, and asked her to take emergency contraception to prevent pregnancy, the complaint says. He also apologized and told the bridesmaid that "mistakes are behind us," according to the complaint.
A day after the Sept. 1 wedding, the bridesmaid went to a Pennsylvania hospital and reported that she had been sexually assaulted, the complaint states.
After getting approval from the district attorney's office, state police listened in on a call between Carney and the accuser, during which Carney told the woman that they did not have sex, but admitted sexually assaulting her. He repeatedly apologized and said it was his fault, according to the complaint.